Tried adding more a bit extreme darkness, mostly experimenting with stuff. Look's a bit weird having that guy come straight up from the middle/bottom. I wanna learn how to do portraits that arent look directly at the viewer, sort of looking off the the side, but you can still see the other side of the face, not sure what to search though for studies lol. tried to sort of stylize it jokingly like the big lipped guy with the dots on his cheeks from post one in my sketchbook.
(tried to make it look like he was drooling haha)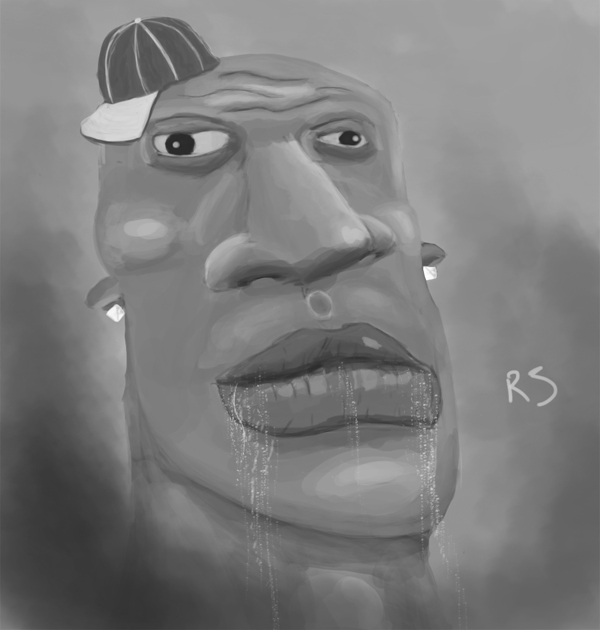 Kinda have some loose goal's in mind, learn to do semi side perspective portraits, learn more anatomy, and environments sometime soon.
---