@Piotr Jasielski 
The only problem I have with linework is that you end up having to do so much retouching where they're when you remove them. But thank for the tip!
@Artloader
Thanks man, didn't really think about Godzilla when doing those but now that you mention it ...
@yangdaniel027
Yah, that makes a lot of sense. Need to reduce the time I spend on those paintings hehe.
Here are some concepts for a painting I want to do, it's an alien with his hunting dog or whatever that is. Had more iterations but they were on traditional media and I don't feel like scanning right now so... 
Now that I look at it again, I'm going to change a lot about the painting since I think it does't read too much and isn't dynamic enough.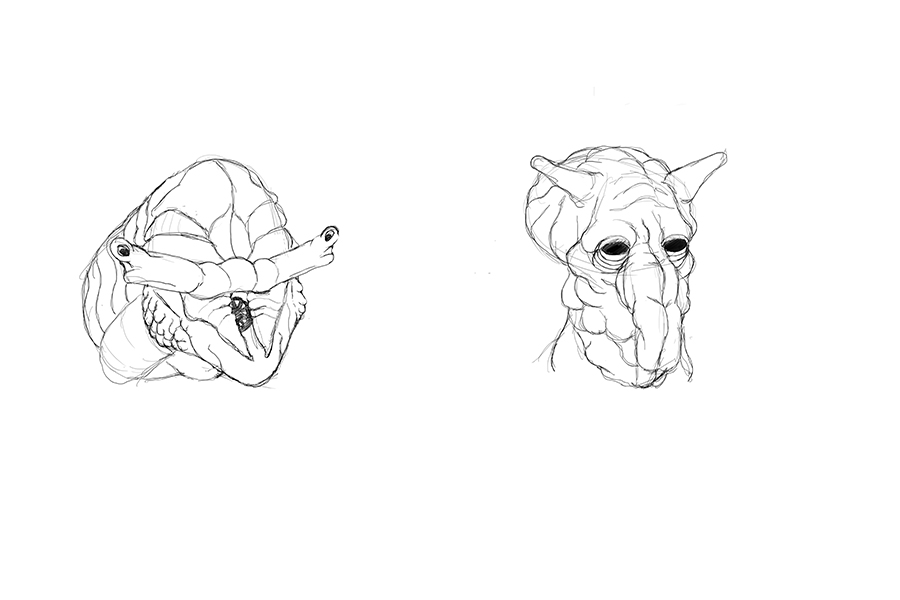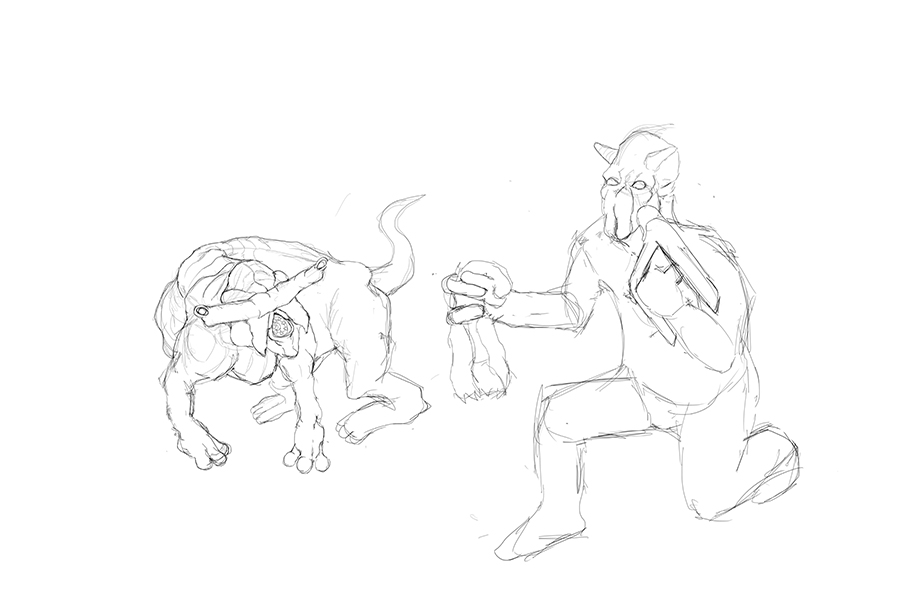 ---