Just some roughs for this mongol thing. Been busy with uni work, but tomorrow and Saturday I should be able to dig in and tighten it up. Need to do some more studies. I'm just recycling the same ideas. Maybe integrate some big furs or gold and silk.
One interesting thing I found, was apparently the Mongols were an incredibly rich culture, as they went through ransacking and looting cities, they got a lot of 'stuff'. So they were often dressed in very expensive clothing. However, it's thought that they literally wore their clothes until they rotted off. Never changing or washing, because washing clothes would offend their God of water.
Might be something to look at. I dno. I'm rambling to make up for shitty designs. Better stuff soon.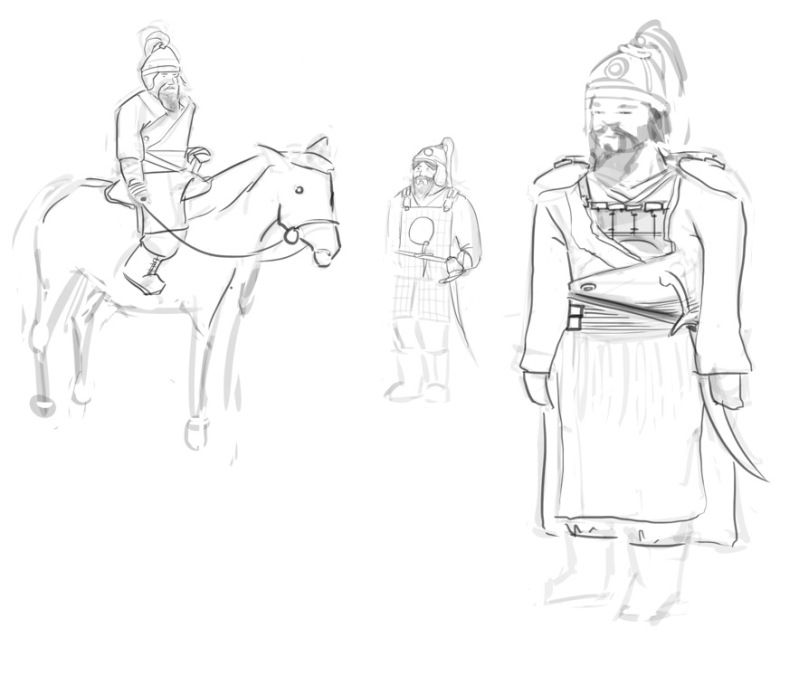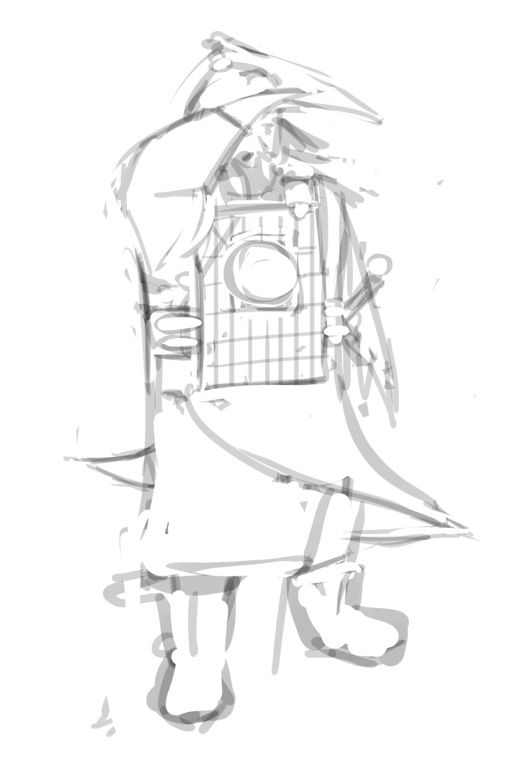 ---