Hey all, guys & gals.
I'm new here and really admiring the community's work ethic. So I'm jumpin' in and try myself.
I'm currently following Noah Bradley's Art Camp so my studies will mainly follow that program, with a few tweaks of my own.
Here are some compositional/tonal masters' studies. I've tried to stay within 15 mins each. Last one took longer. Originals are by: Bouguereau, Palizzi, Zorn & Sargent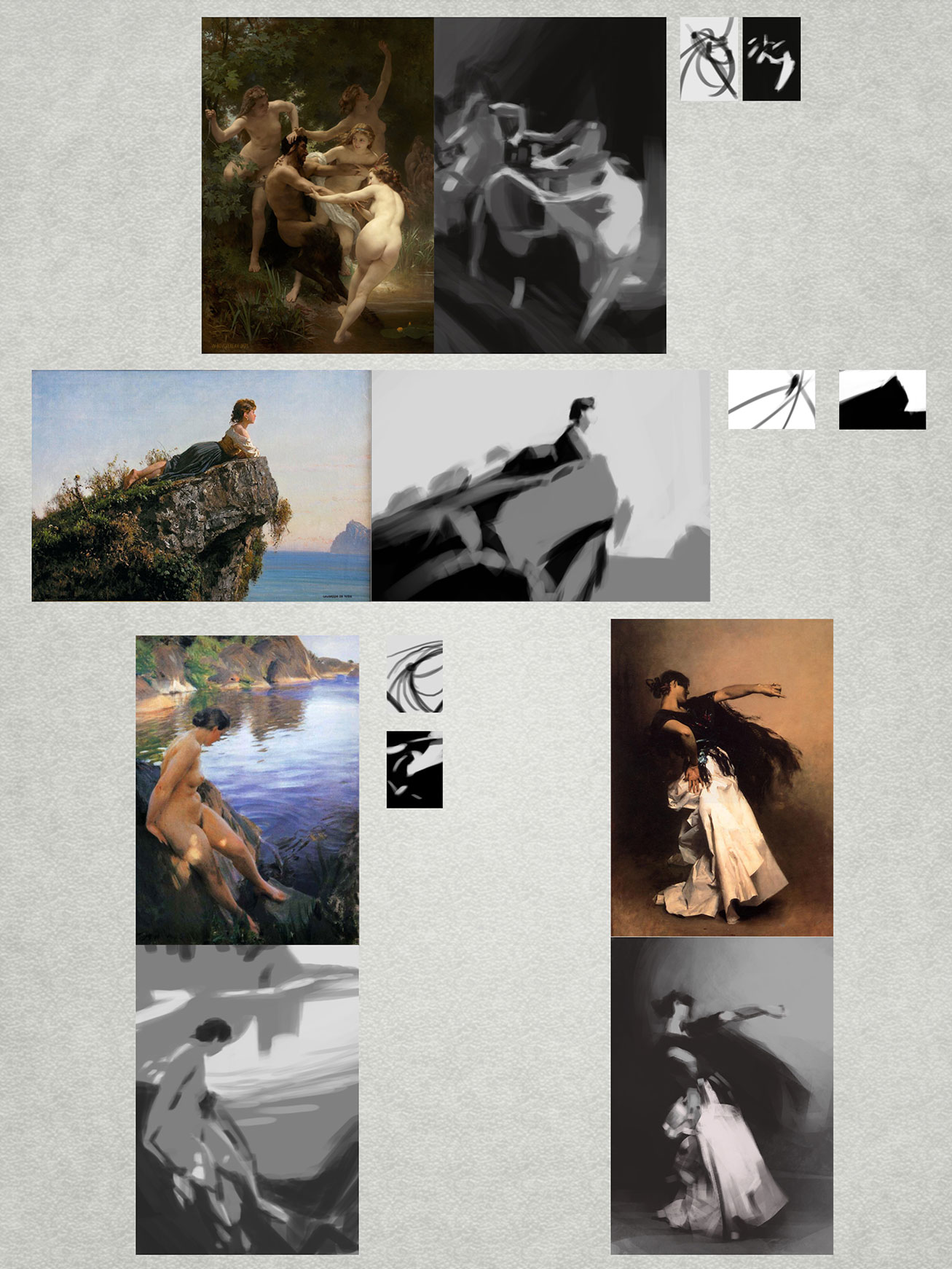 For who might be interested, this is my comp study setup
Hope we all enjoy the long ride together and make some friends in the process.
Cheers!
---