Welcome to the fashion study group!
(I might edit in some more introductory stuff later. But it is late at night and my brain starts to feel funny. So for now: this group is open for everybody. Feel free to join! Just post some of your fashion studies here, share your insights and discuss!)
---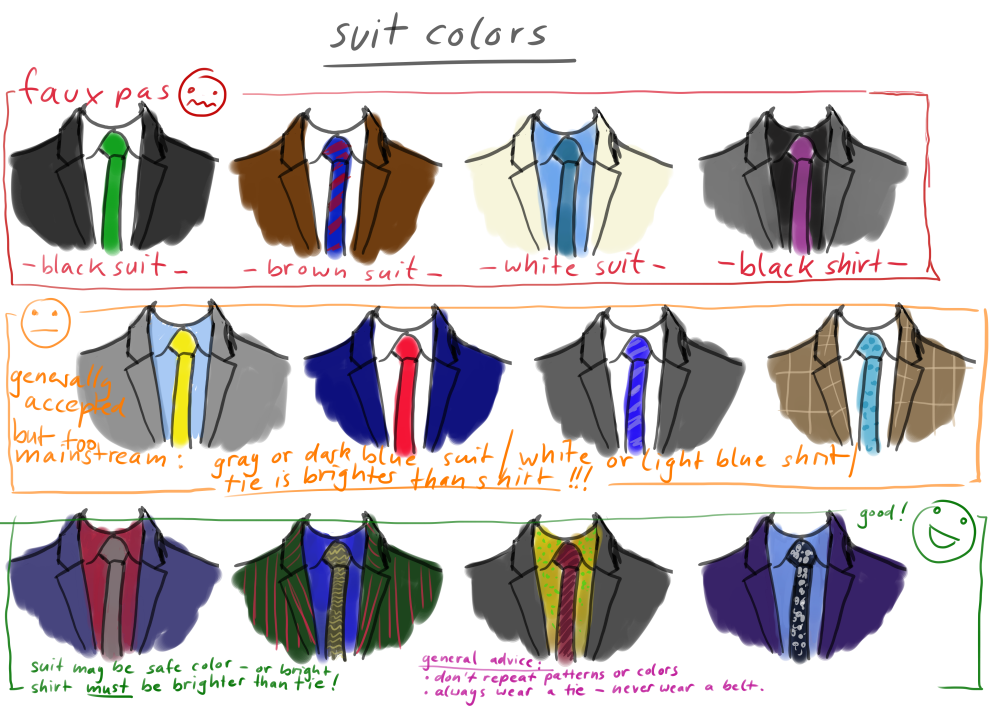 Did some research on colors for suits. Here is what I found.
Edit: WTF can I not reply to my own thread without both post being merged?