Painted on this cute fellow. I am not very happy with it. The idea is that there is this parasite, that controls humans by changing the brainstructure. It slowly destroys the host, therefore it has to act fast. It is spread by infecting other hosts by biting. You know, zombies and stuff :D
Did a pencil drawing first, scanned it, applied some photos for values, painted over it, hated the outcome, did the whole face from scratch. Will come back to it, but for the time it was enough and I changed to...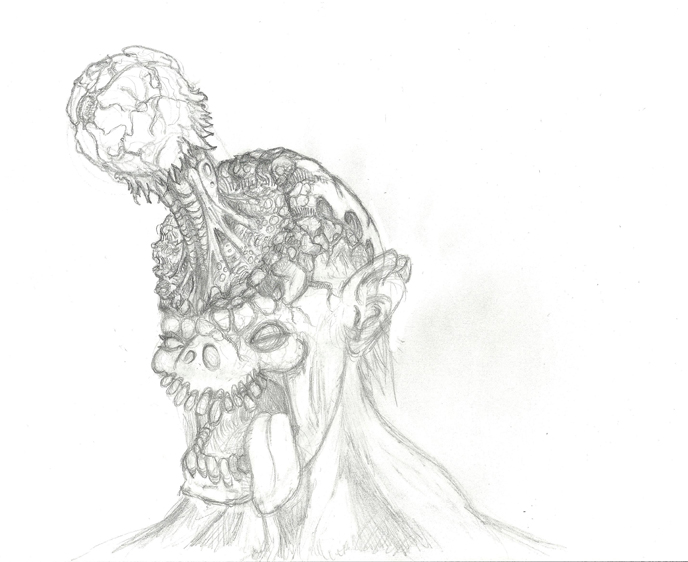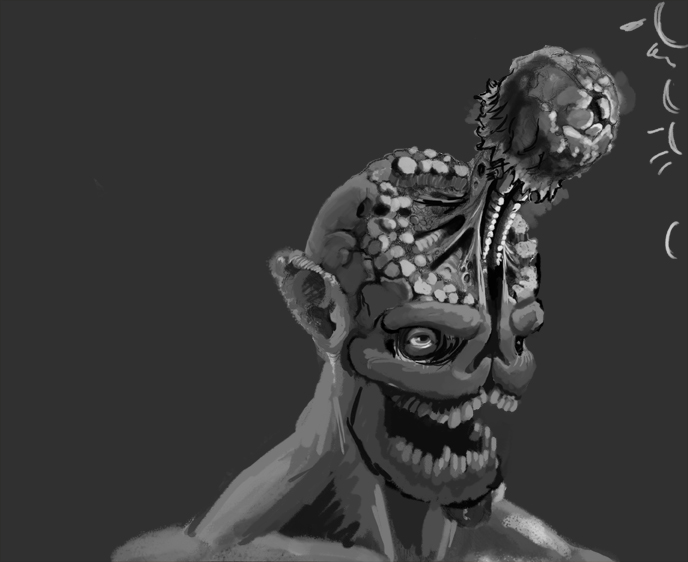 ...this guy. This is something I do for a friend of mine. Also it is not finished, but I kinda like the direction.