Just a quick update as I haven't had time to take any pics from my sketchbook. I'll take the pcis either tomorrow or Saturday and post them then.
I was getting abit fed up last week with the constant studying so I decided to stop painting and and spend the free time I had outside of my classes to do some sketchbooking with no particular aim and just drawing for fun using my imagination.
Roughly sketched this idea for a knight/warrior which I liked the look of so I decided to develop it further in photoshop.
Rough Sketch
Used some photo ref to help with the hand and with the design of the clothes
Wasn't really feeling the empty space in the bottom left corner, he felt rather naked so I decided to add a cloak with the help of some reference that I took of myself.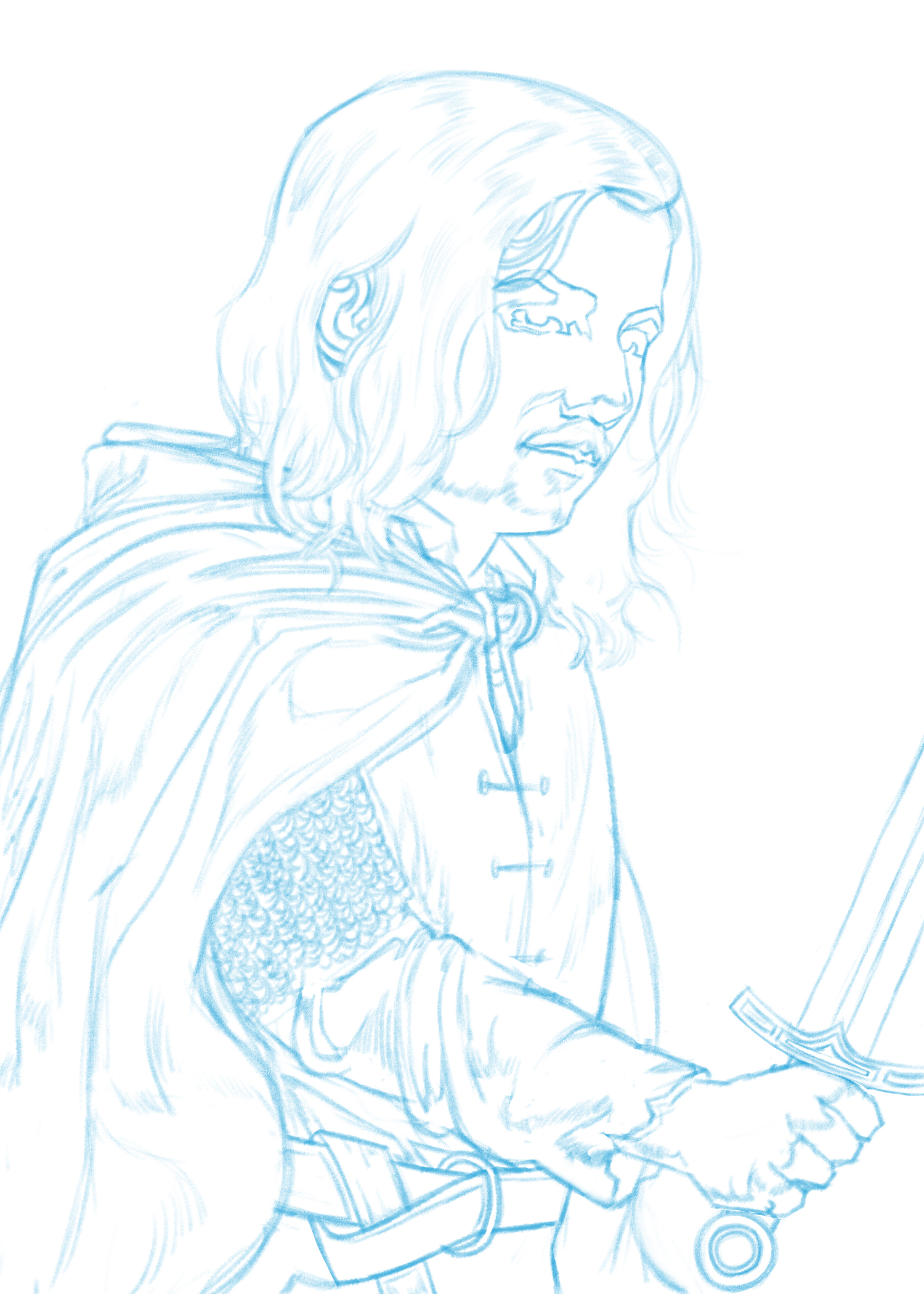 Finished Line Drawing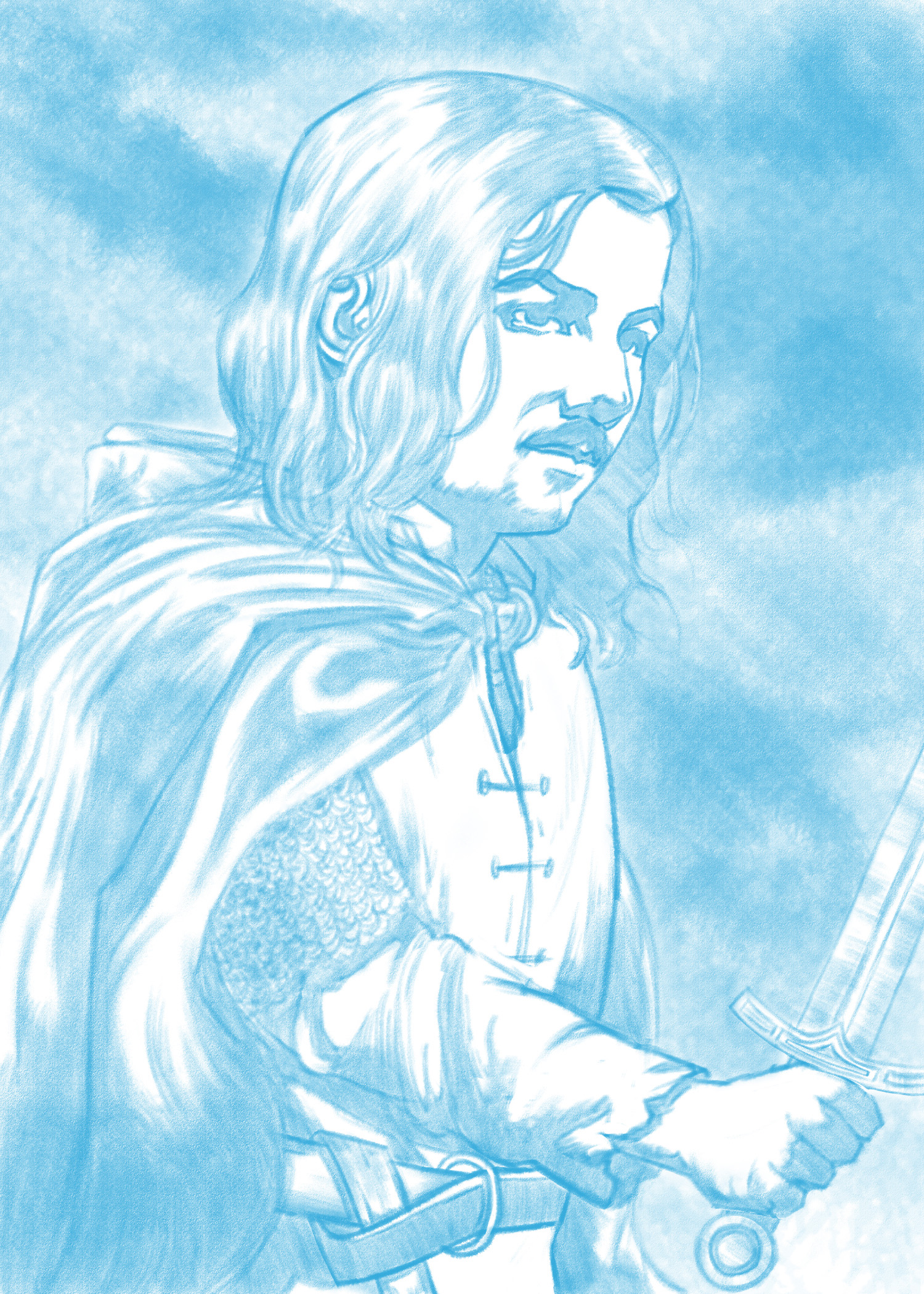 Value Block-In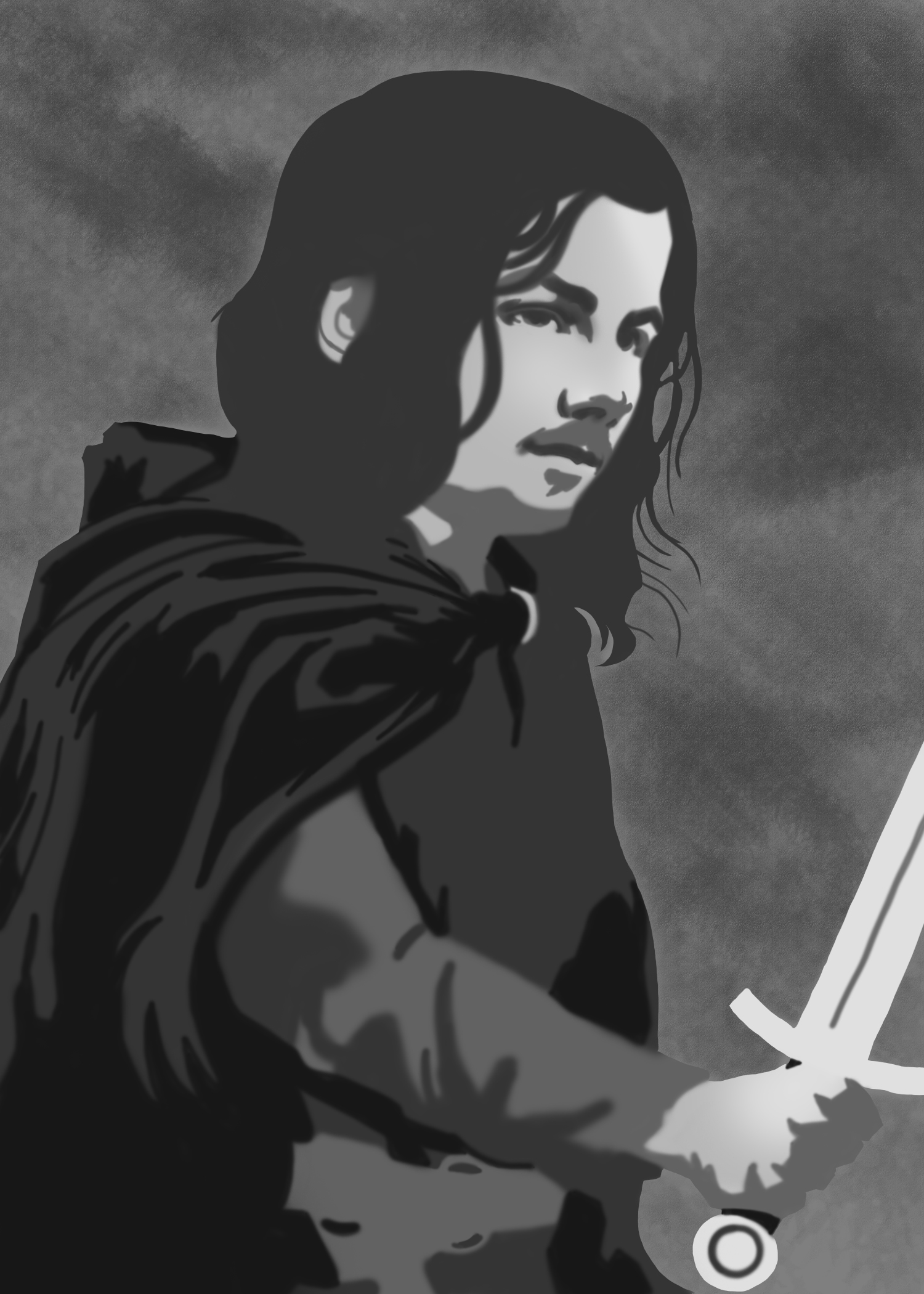 Blocked in the values using the same process that I was using for the paintings from a few weeks ago. Stuck with using the the basic soft round brush.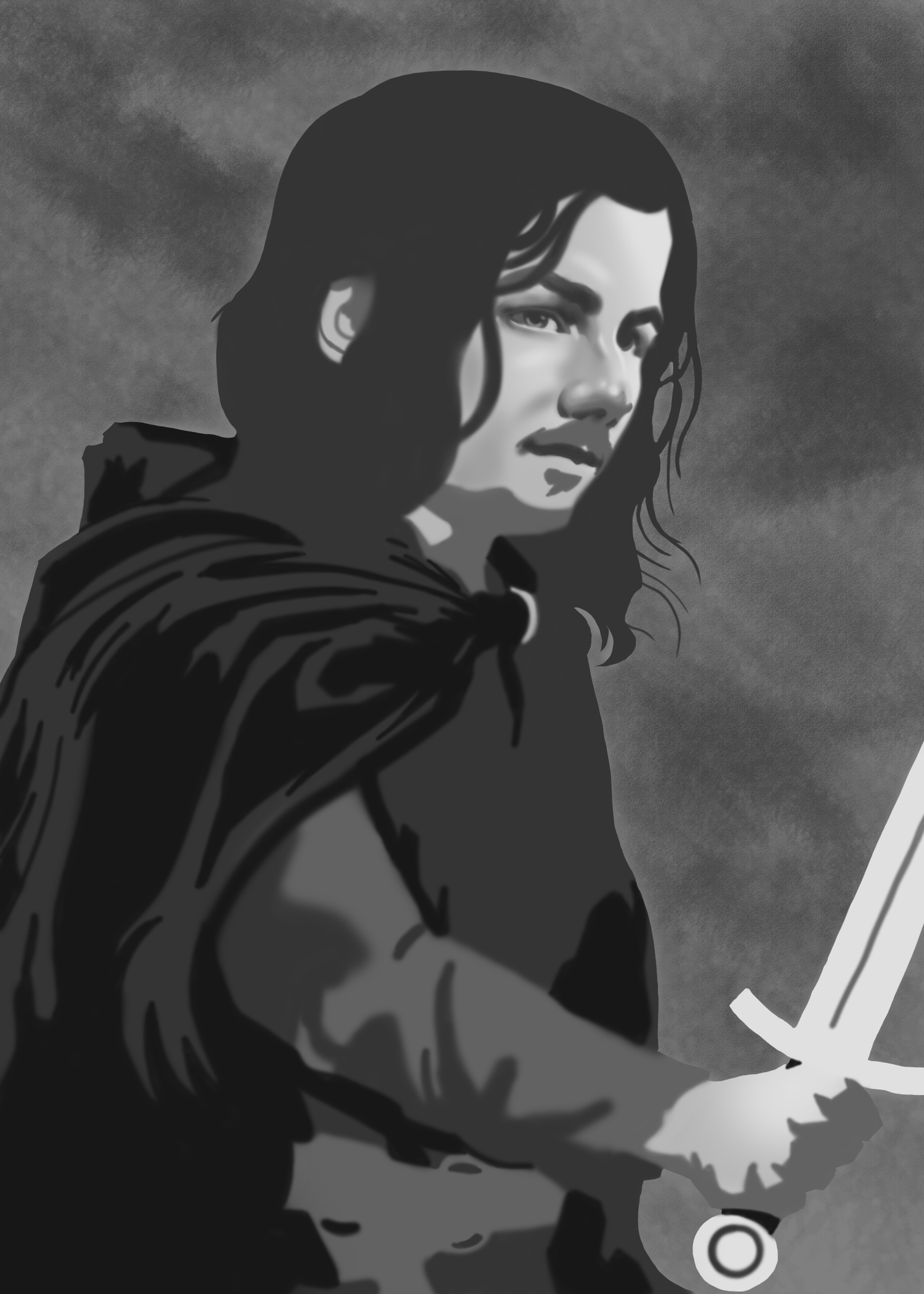 Started rendering the face but I'm not digging the direction it's going in, maybe I'm just judging it too early though? I'm using the soft round airbrush and colour picking from the values I have on the screen already and then using a hard round for any hard edges.
I'm trying to make it look realistic without using any reference for the lighting and I'm unsure if that's a good idea or not?  I'm trying to see what I can do from imagination (mostly) but don't know if I should shoot some reference quikcly to give me an idea.
Maybe I'm just finding it hard since I don't use photoshop for painting, feel like if I was doing this tradiitonally I'd find it easier...
---