Still in the middle of trying to repeat this Esad Ribic comic page study from memory.
It's funny - for a while I've been trying to be a bit of a purest with my art - trying to emulate a traditional workflow in my digital work - avoiding layers and avoiding the undo button - that kind of thing.  This was also preventing me from using time-saving features such as copy and paste but now I realise that if it's good enough for Ribic, then it's good enough for me!
Next I will cut and paste different parts of the monster Thor to fit into the various panels ...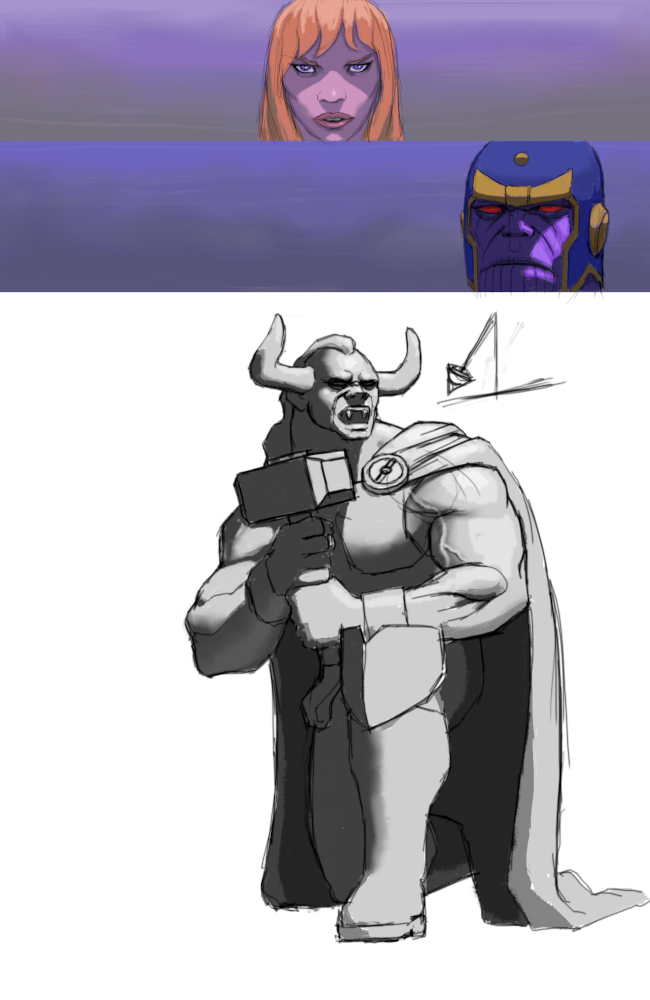 ---
"Today, give a stranger one of your smiles. It might be the only sunshine he sees all day."
 -- H. Jackson Brown Jr.
CD Sketchbook