Hey dude!
Thank you man! I'm trying to figure out it out right now actually! But I changed it around though, he's like a ravenbeast shapeshifter-guy! Thought it looked to similar to another design :P
Anyways started enjoying my real sketchbook and gave it some love today. Nothing to post though. But here's a study and a sketch! Thought it would be fun to tackle lightning and something lit up by it. Surprisingly, it wasn't that strong as lightsource as I thought.
The sketch is just something fun. Everyone enjoys painting mountains.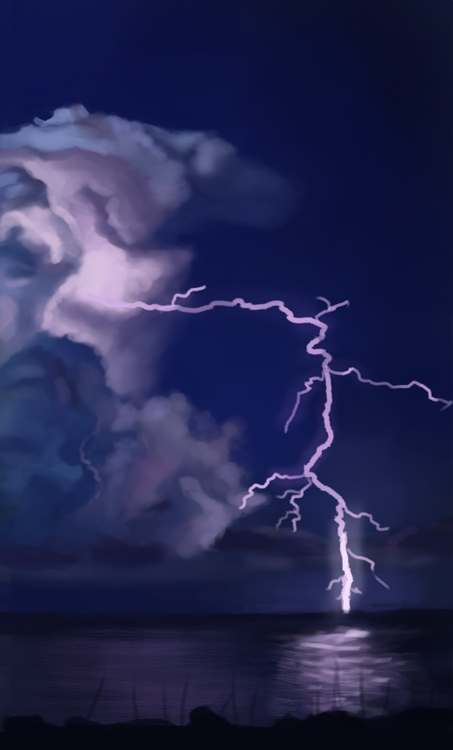 ---