Tercel - sketchbook
Quick foreshortning try. I'm having a bit trouble with that.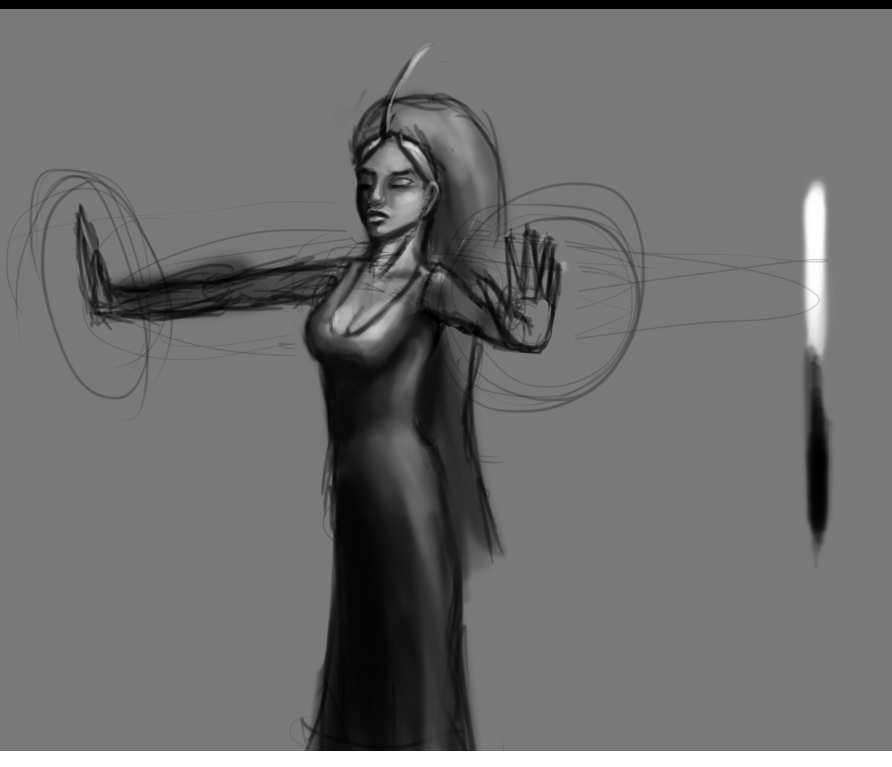 A pencil sketch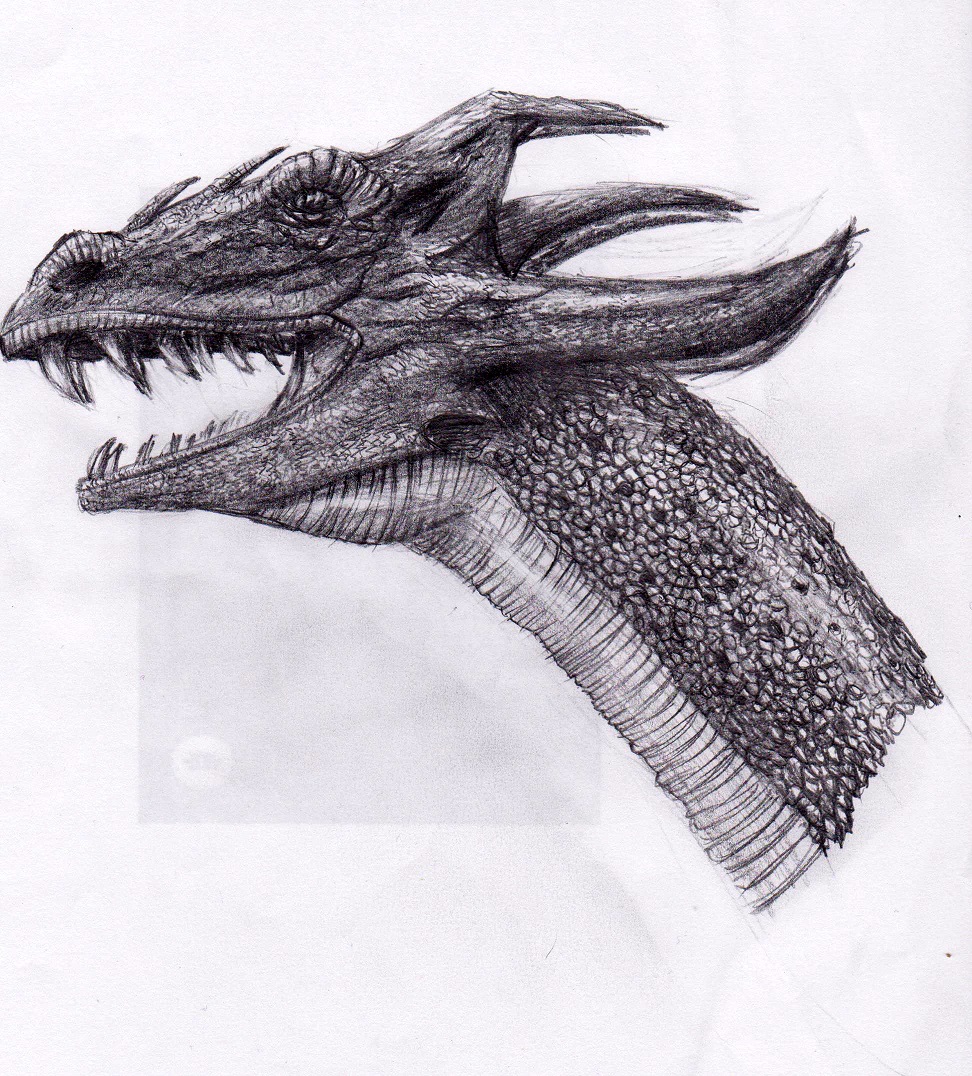 and the WIP in PS
Desided to do medieval armor study.
Only hard round, no undo, no value checks, no layers, no picking color from the refference. I takes forever but I guess it will be worth it in the end... I hope :D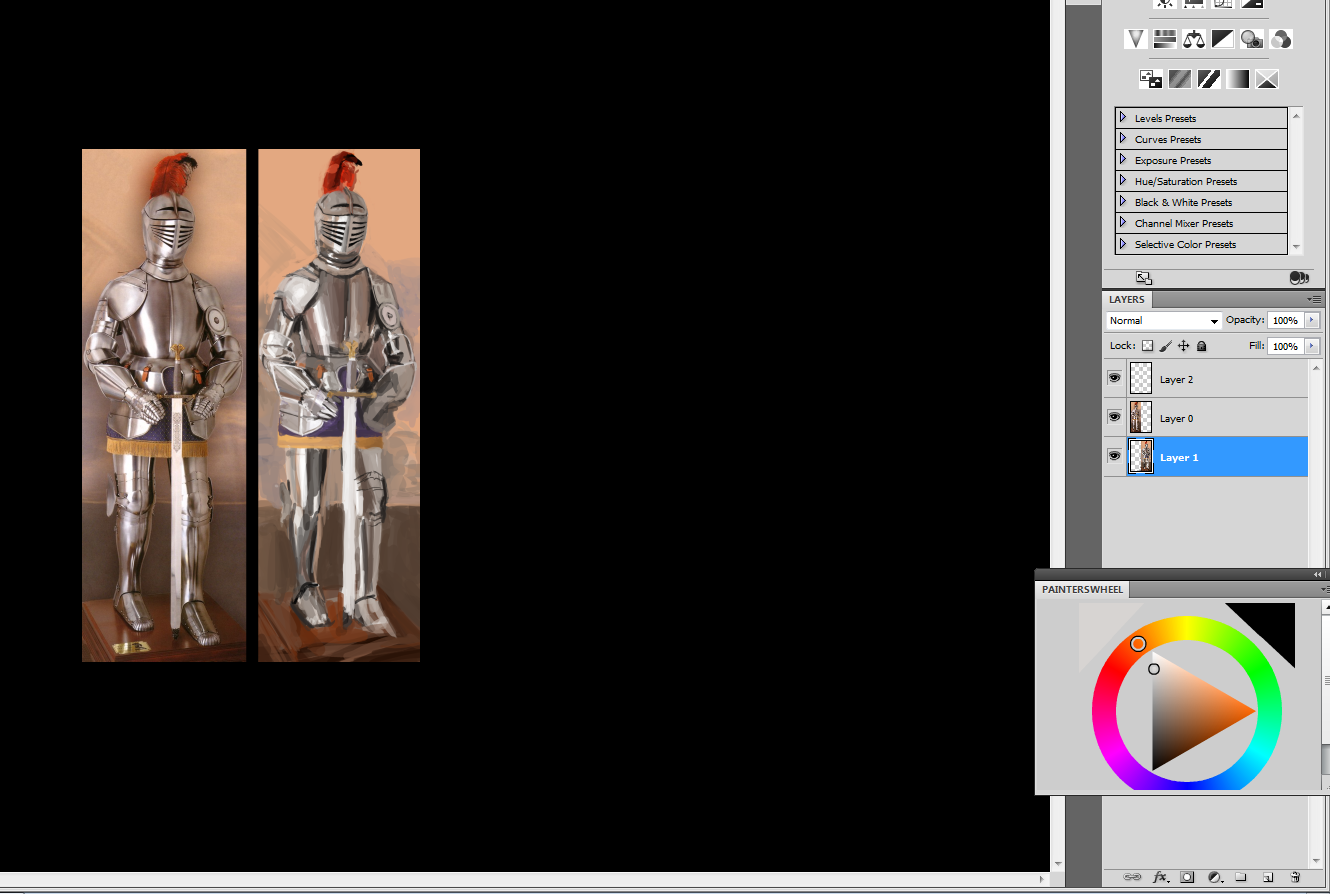 This one is done on canvas 50x70 cm
Hey, welcome to the forums of CD.
You have some interesting studies right here. Especially the knight one is really good.
I would suggest that you take some time check out the fundamentals again like perspective because I have the feeling that this last painting, with the dark demon is a bit off. Also try to improve your drawing as well as your painting. Is very important to have a good understanding of the world around you before stepping into the fantasy world. That being said, next time you decide to draw a demon I strongly advice you to reference out other artists, as well as real life items like skeletons and stuff.

Now related to your landscapes, I bet they are studies and not paintings, I see some good stuff in the one with the trees, but I can't understand what are you actually studying to be honest. You have a good understanding of Atmospheric Perspective and that's valuable because it took me about 3-4 months to know what atmospheric perspective is.

Keep up the good work on studying, you surely show potential and I will definitely take a look next time I see your name in the sketchbook section :D
---
First of all, thanks for taking your some of your time and commenting on my work!
It's greatly appreciated!

I had to make the effort to put some descriptions on each piece I think.

I'm trying to get painting daily again and that's the reason I posted some of my ... well I woudn't say recent stuff because some of them are quite old, but stuff the represent my skill level well, so I can find a study group or something :)

Thanks once again, and I'll try to get stuff going and keep this sketchbook updated.

PS: The waves are studies, the landscapes are paintings from memory and I didn't use any reffs for them.
A quick little portrait I did yesterday. I was unsure how strong I wanted the additional light sources to be and since I was playing with the opacity, I decided it could work as an animation :)
PS: Comments and critiques are very much welcome!
Users browsing this thread: 1 Guest(s)