My warmest greetings to all you Daggerz!
I've noticed a few of our members having trouble attaching images so I thought I would post the process that I use in case that helps.
Please feel free to reply with your own tips on this.
Process:
1. Go to your sketchbook thread and click on "New Reply":
2. Type your reply and click "Choose Files" in the Attachments section found below the reply box:
3. Click on "Add Attachment":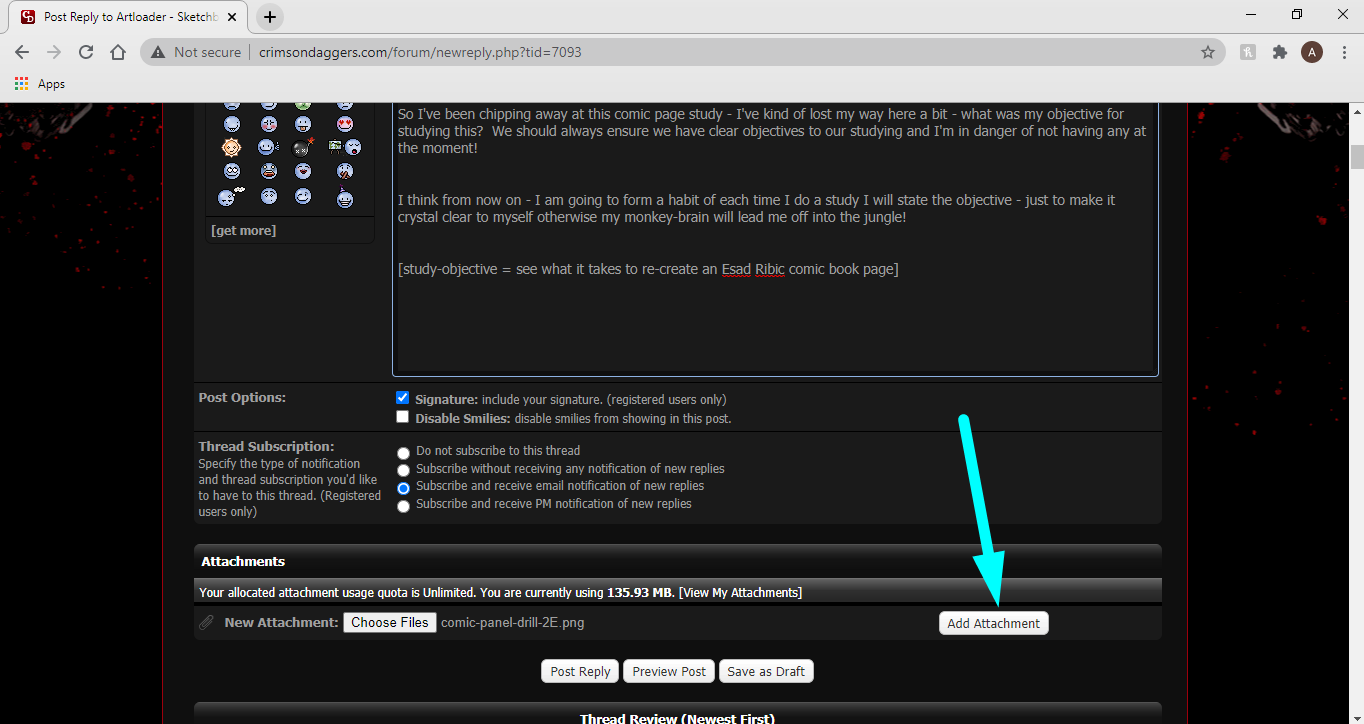 4. Place your cursor where you want your image to appear in the Reply box and click "Insert Into Post":
5. Check that the [attachment] tag appears in the Reply box where you want it to appear and click on "Post Reply":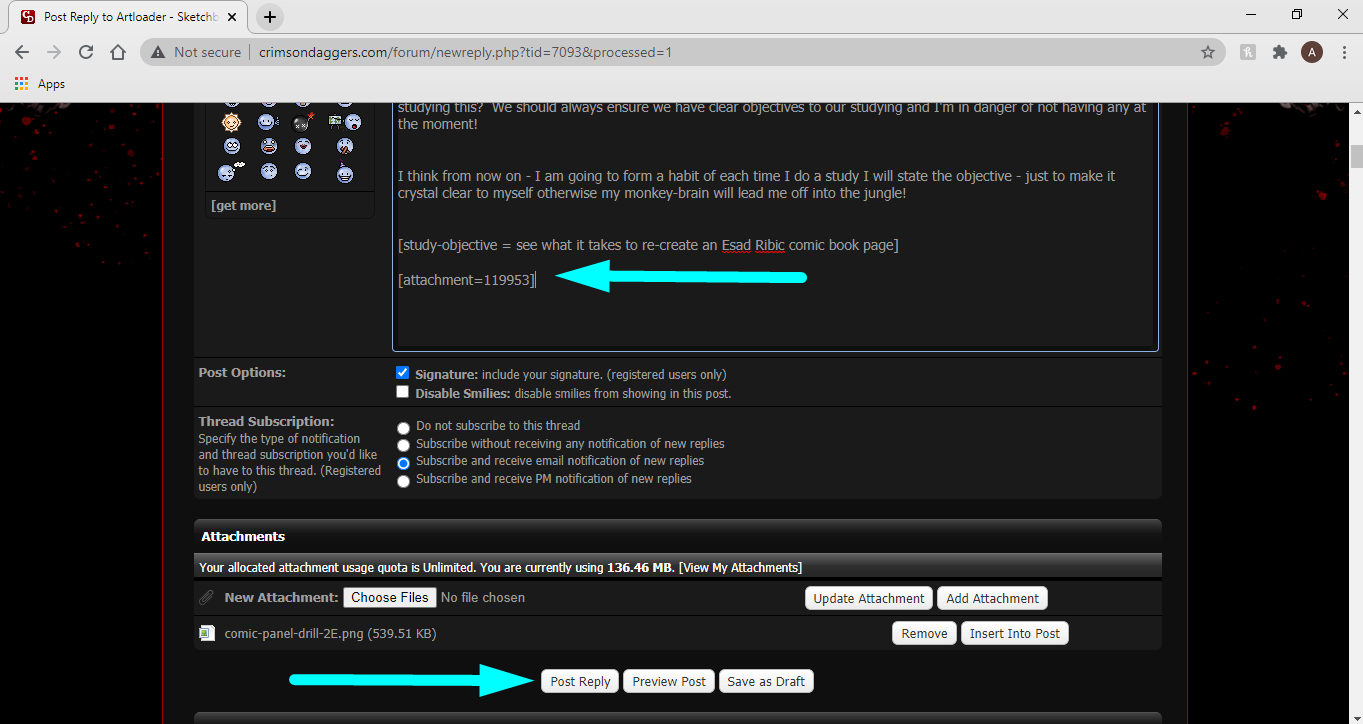 Happy posting all you wonderful people!
---
"Today, give a stranger one of your smiles. It might be the only sunshine he sees all day."
 -- H. Jackson Brown Jr.
CD Sketchbook