Quote:

 I think you were saying that I should simplify the number of values I start off with?
Yes! I got that idea from Loomis, 2 values in light, 2 values in shadow (or Lightest value, 2 mid tones, and darkest value). I used to have a broad spectrum of values going in, but that process just overwhelmed me.
Quote:

Also, I Googled insta highlight and got some information on a hair product?  What do you mean by insta highlight and insta shadow?
That's was just me making words up to sound cool (Yuck!). 
Hmm.. what I meant to say was, if there's an edge that's perpendicular to the light source, I instantly paint it with my lightest value (highlight). If there are two objects in contact, the point of contact I usually give it the darkest value. Reason behind that is, light would have a hard time reaching that place.
Quote:

Great blending by the way - what kind of brush did you use?  I was just using a hard round.
Hard round, but with settings: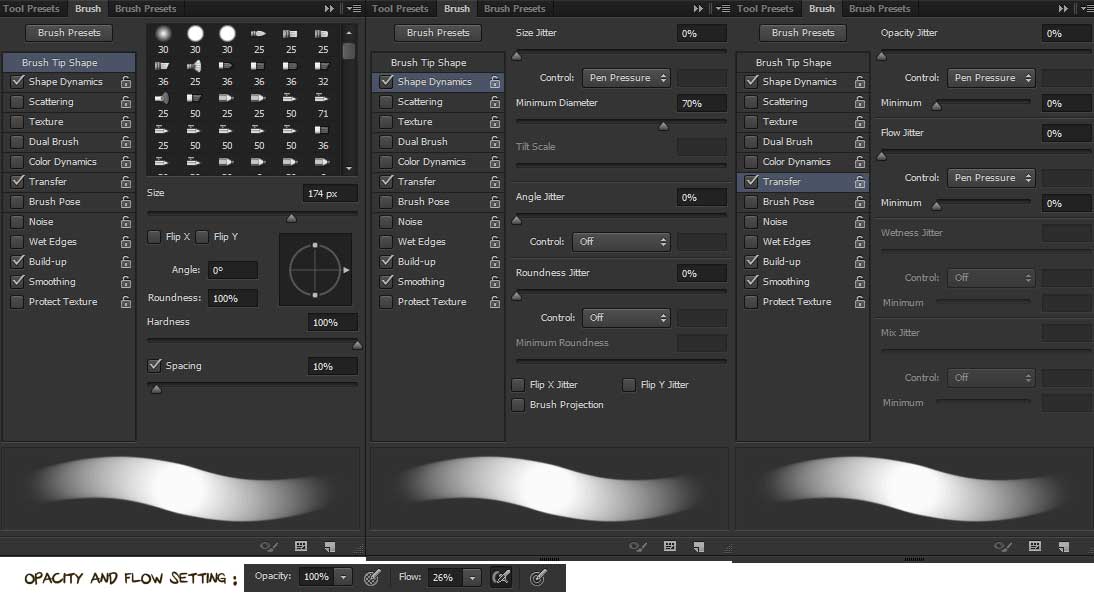 I have a couple more, but it's the same hard round brush with a different flow, spacing, taper, etc... settings.. But that's basically what I use for "painting". It's better to experiment with the settings. What's comfortable with me might not ring true to you!
---
If you are reading this, I most likely just gave you a crappy crit! What I'm basically trying to say is, don't give up!  
----
IG:
@thatpuddinhead