Hey Artloader,
Great improvements in here! Keep up the good work :D
I did a rough paintover of your muscle dude.
Making sure your lights and darks respect the light direction you set out is very important in turning the forms of the musculature.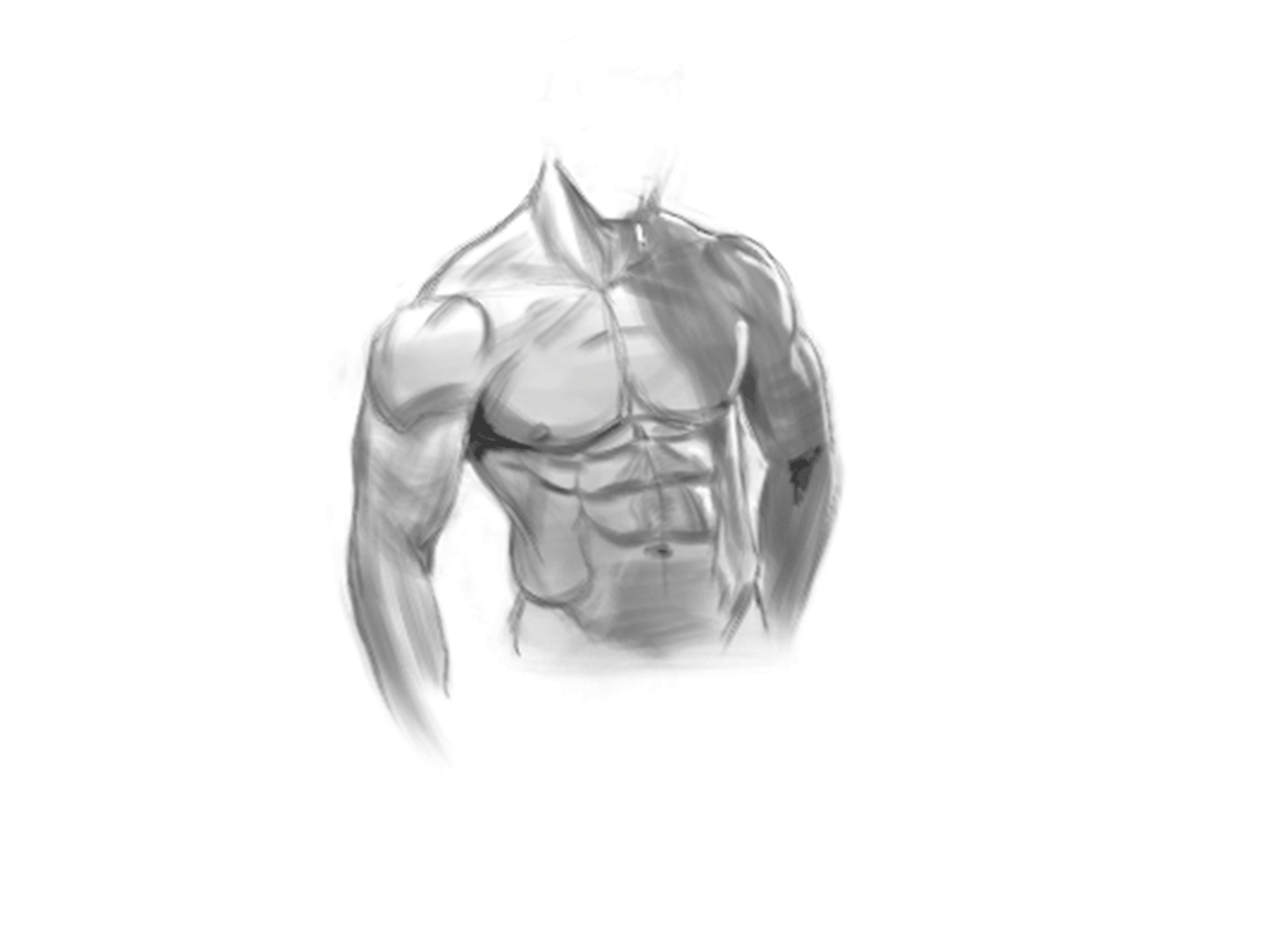 Also, dark accents on the terminator/core shadows of each form is effective in showing the form, try varying the intensity of the accents.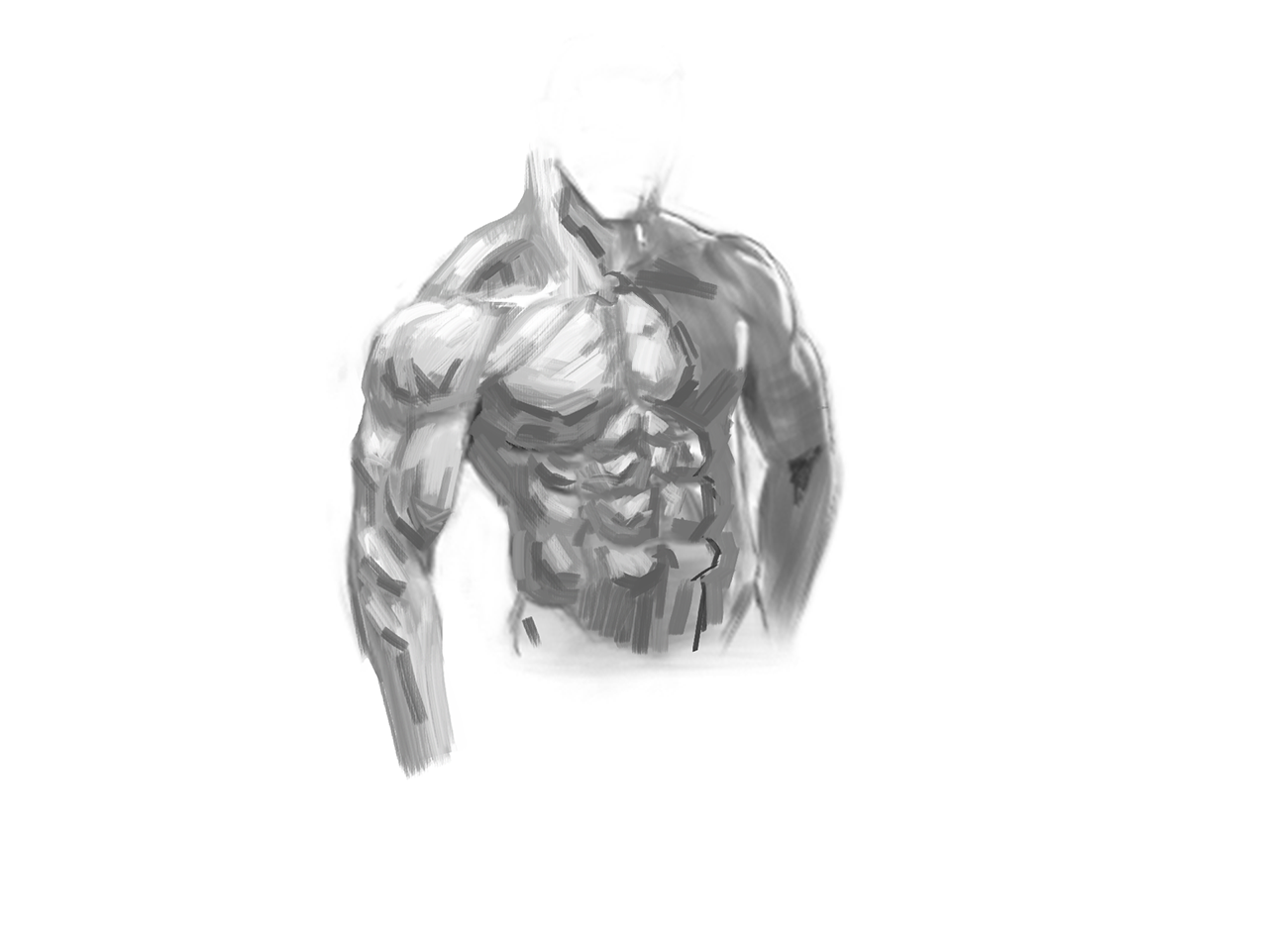 Hope it helps!