Some studies from Jeff's drawings of the skeleton mannequin from Monday night. Tried working quikcer than usual but think I was too heavy handed as a result.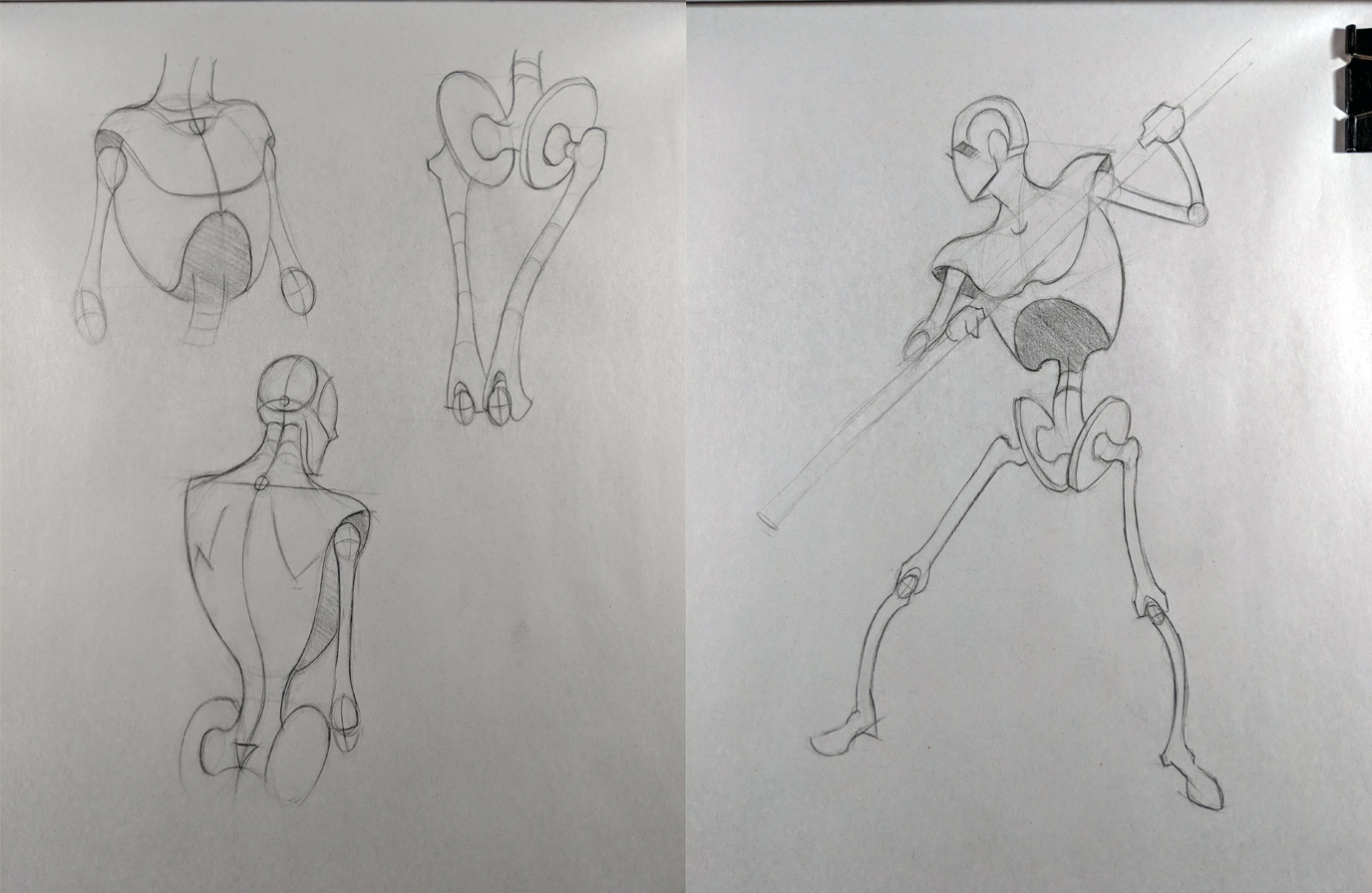 1.5 hour portrait from life. My 1st live streaming class of the Summer started Monday night (Head drawinmg with Erik) so I watched the demo Tuesday before my portrait class and made notes which I used to help me in my class. I switched it up abit so rather than drawing the loomis head and measure precisely like I usually do,m I tried Erik's method of enveloping the head and then dividing the head between the hair face etc.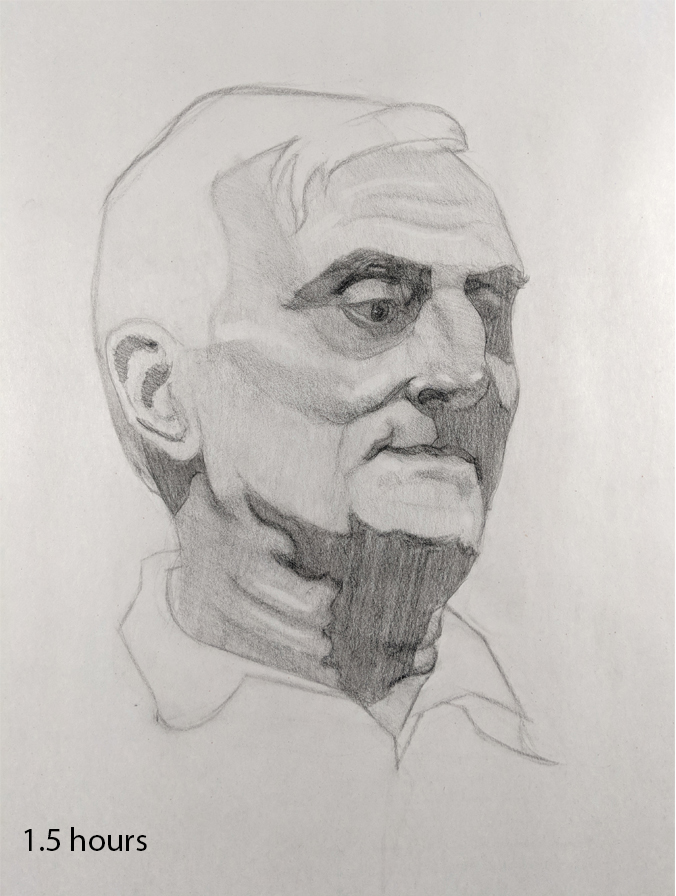 I really like this method of working, I was hesitent at first since I wasn't measuring as precisely and eyeballing it but feel like it worked out in the end.
Tonight I copied Erik's 25 min demo, again tried to work quikcer and use the pencil like he does when laying in tone but my control is nowhere near as good as his so it's rather messy. I also didn;t get the length right. (ouch)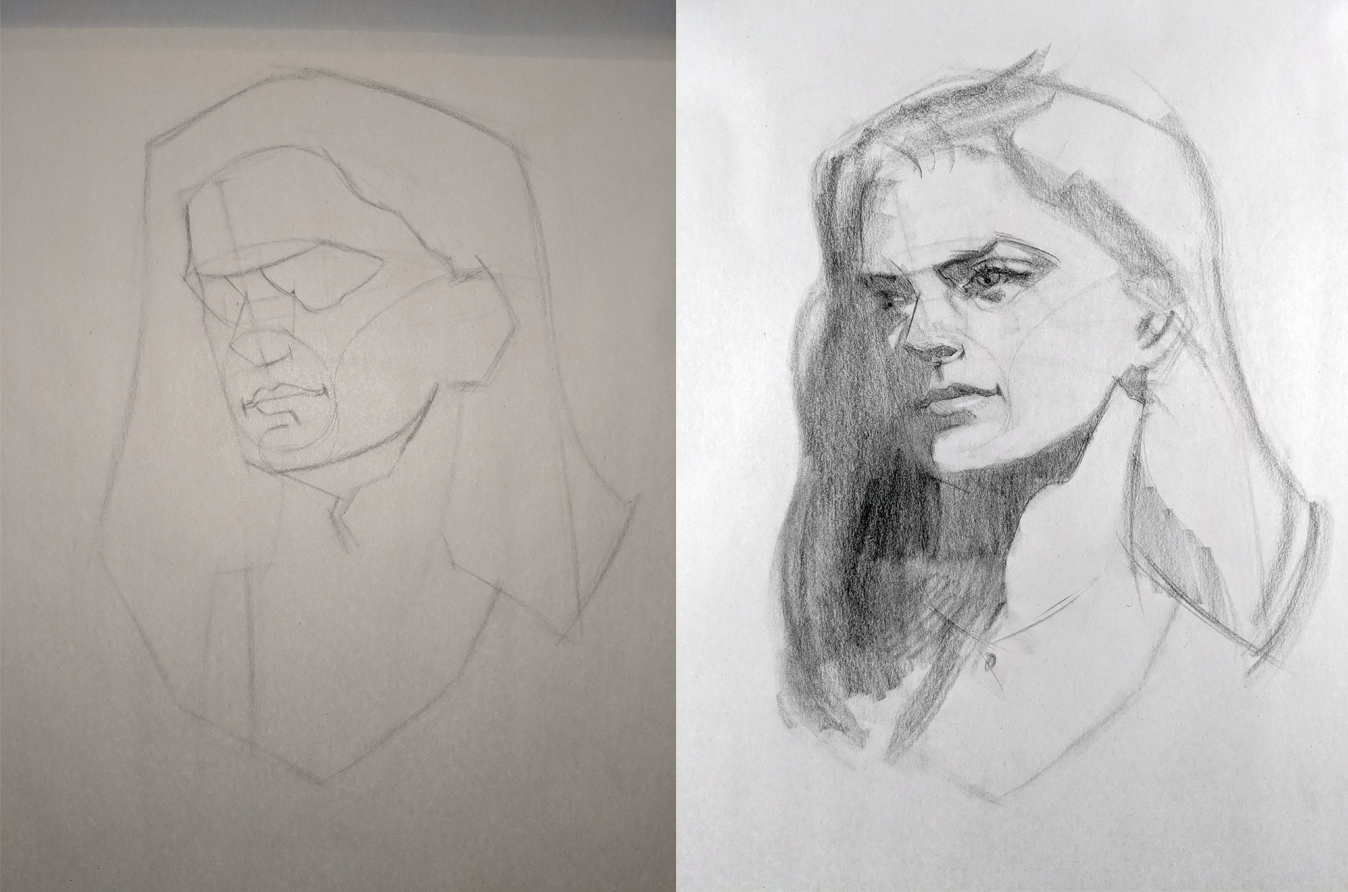 Erik's drawing
Had abit of time afterwards so drew some skulls from life.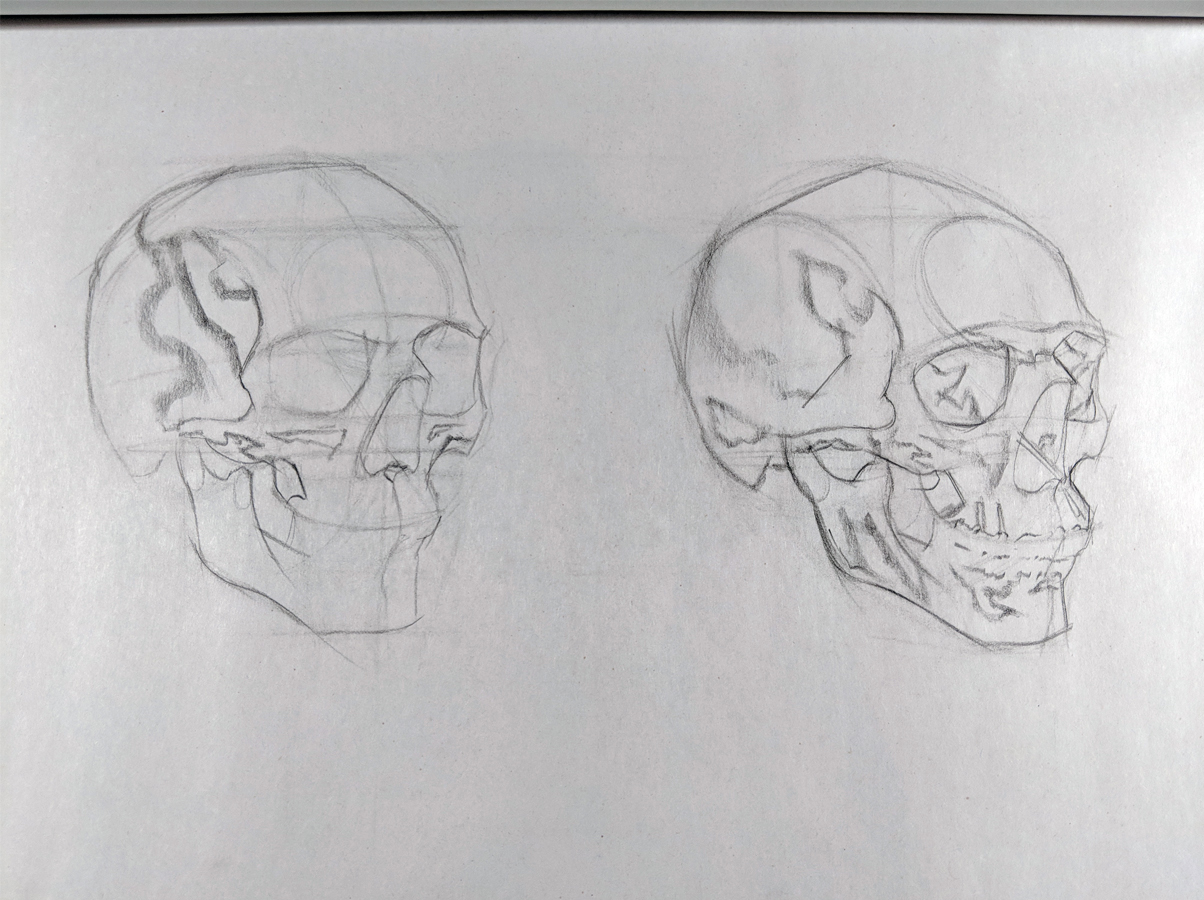 My h/w for Eriks class. Again used the enveloping method which I think I will use from now on. Feel like I'm finally understanding tone and I'm quite pleased with the final result. Struggled with her hair and feel like the gap between her eye ond nasal bone is a tad too wide, could prob of shortened it.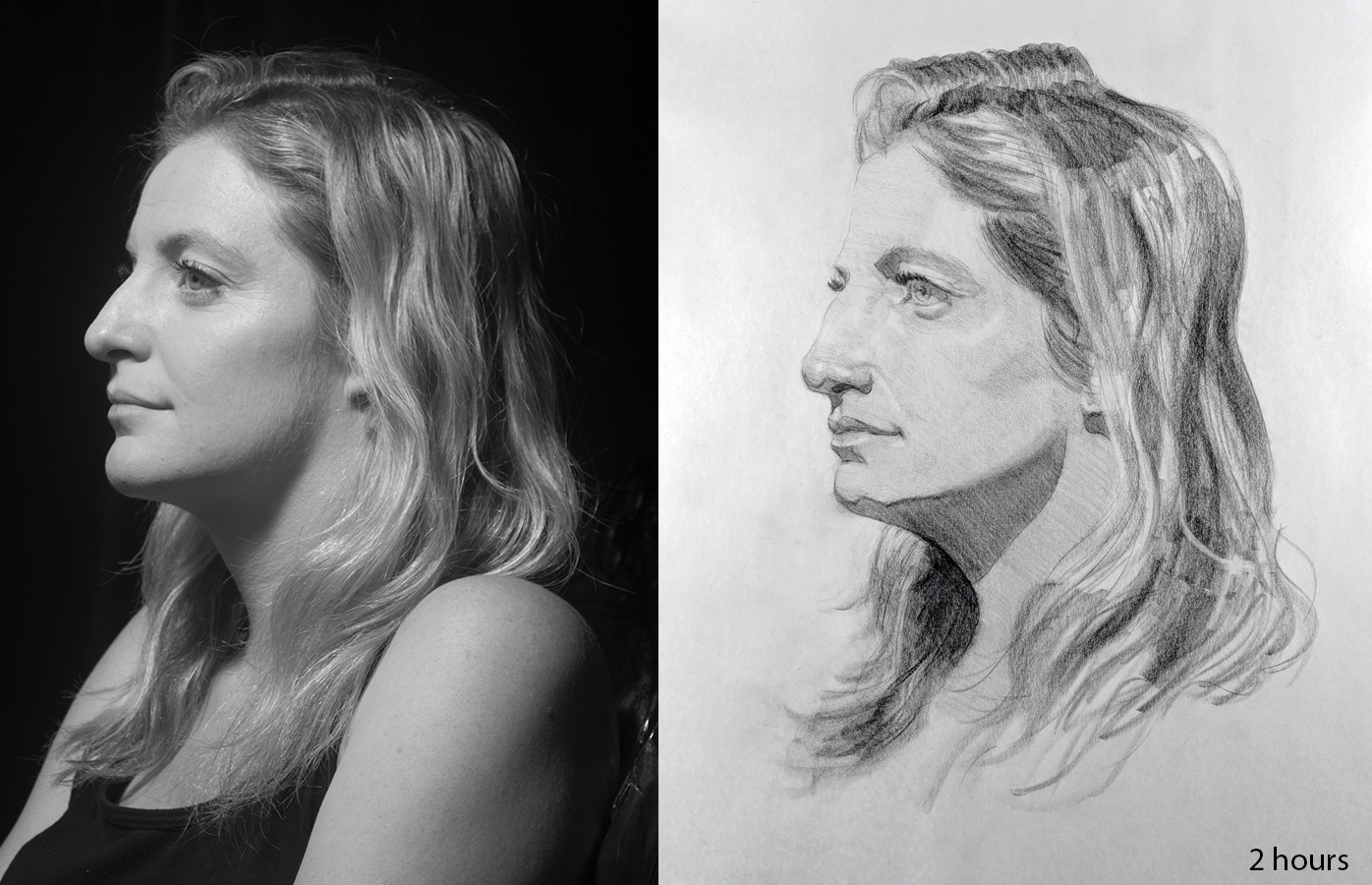 ---