Completely forgot to post the other day
Better late than never.
Portrait Class
As I said last week I'm attending a longer pose portrait class instead of my usual 2 hour one each week. The class was much better than usual as 1. it's 3 hours each week for 4 weeks  2. Finally putting the spot light they bought to use and actually lighting the model, hopefully they make this class a regular one (hopefully a life drawing class aswell) since it's a million times better than the regular class.
Spent the first week working on my lay-in and making that look correct before moving on to rendering, started putting in my darkest shadows so this week planning on fully rendering it. Need to re-watch some of the Watts lessons or read a bok or something to see how they render the head after tha lay-in stage since I always struggle with the next step.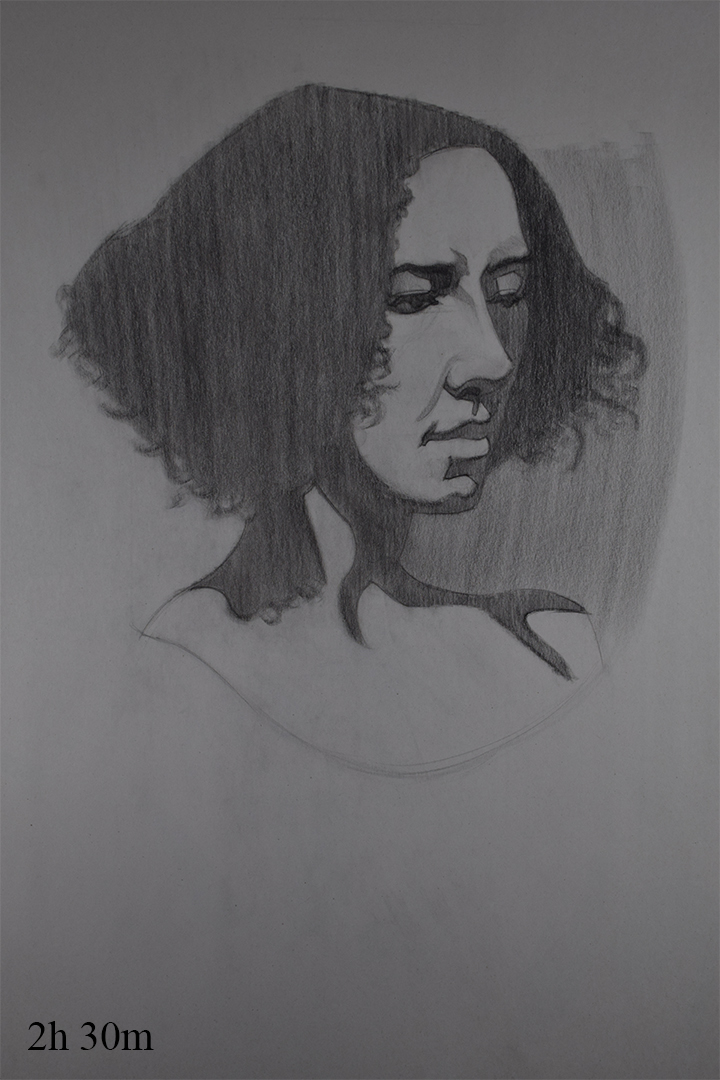 Erik's Class
Thought these looked alright once I finished them but now that I've put them side by side the ref I realise it's not as good as I thought, especially the looking up pose, can't tell if the face is too long or it's not wide enough? something feels off.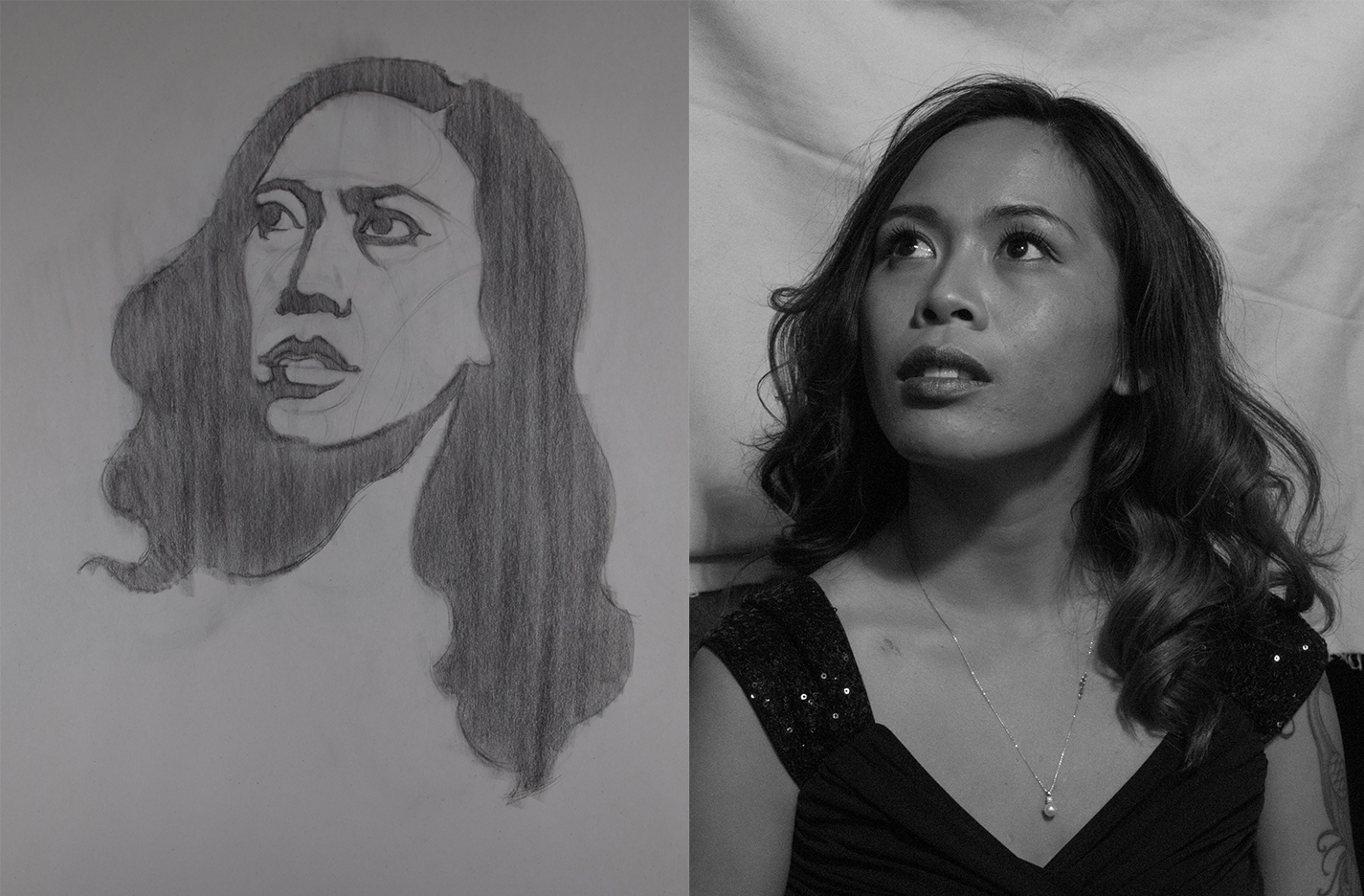 Brian's Class
Feel like I'm finally getting the hang of figure construction, especially with the sitting pose, it flowed really well between each stage.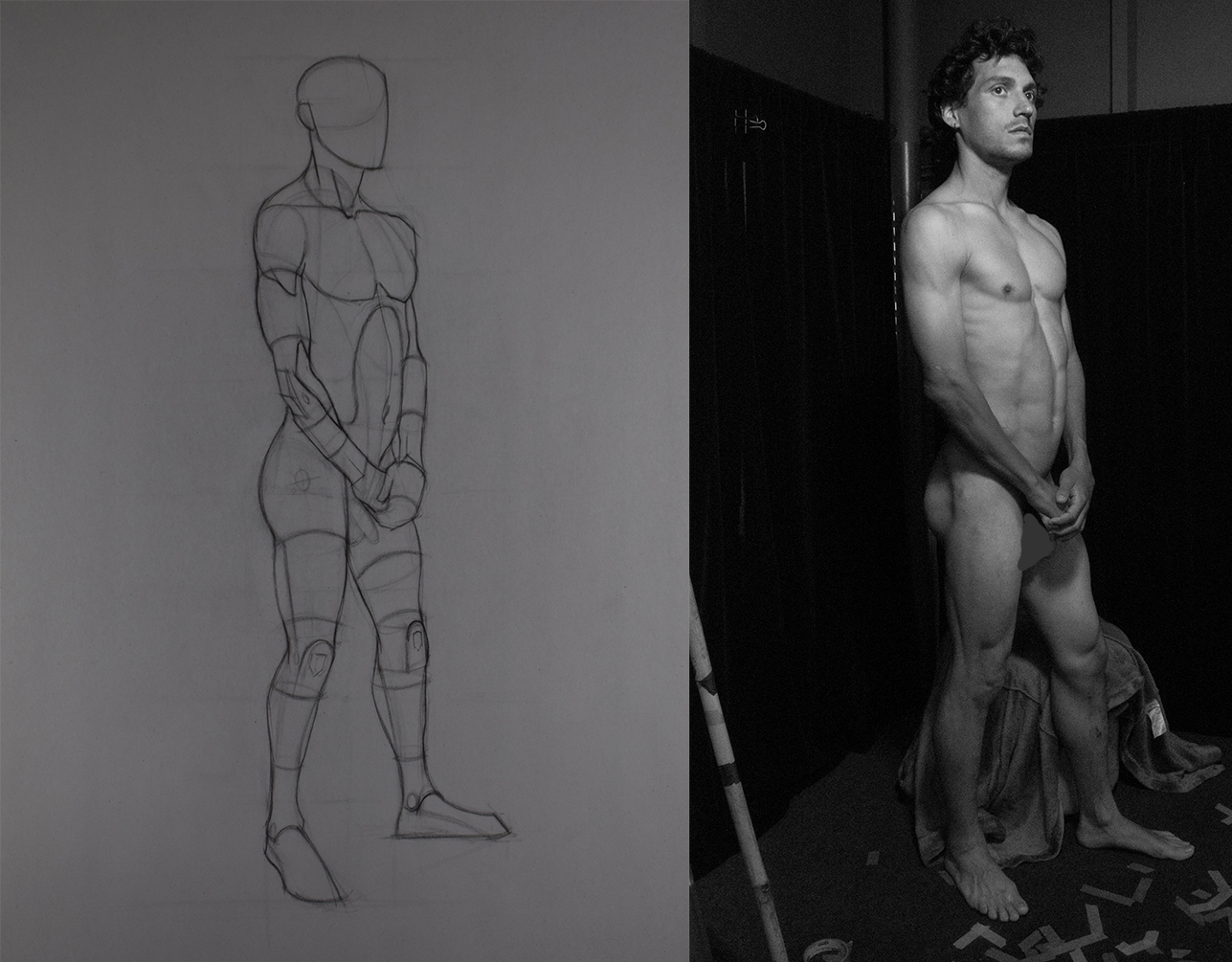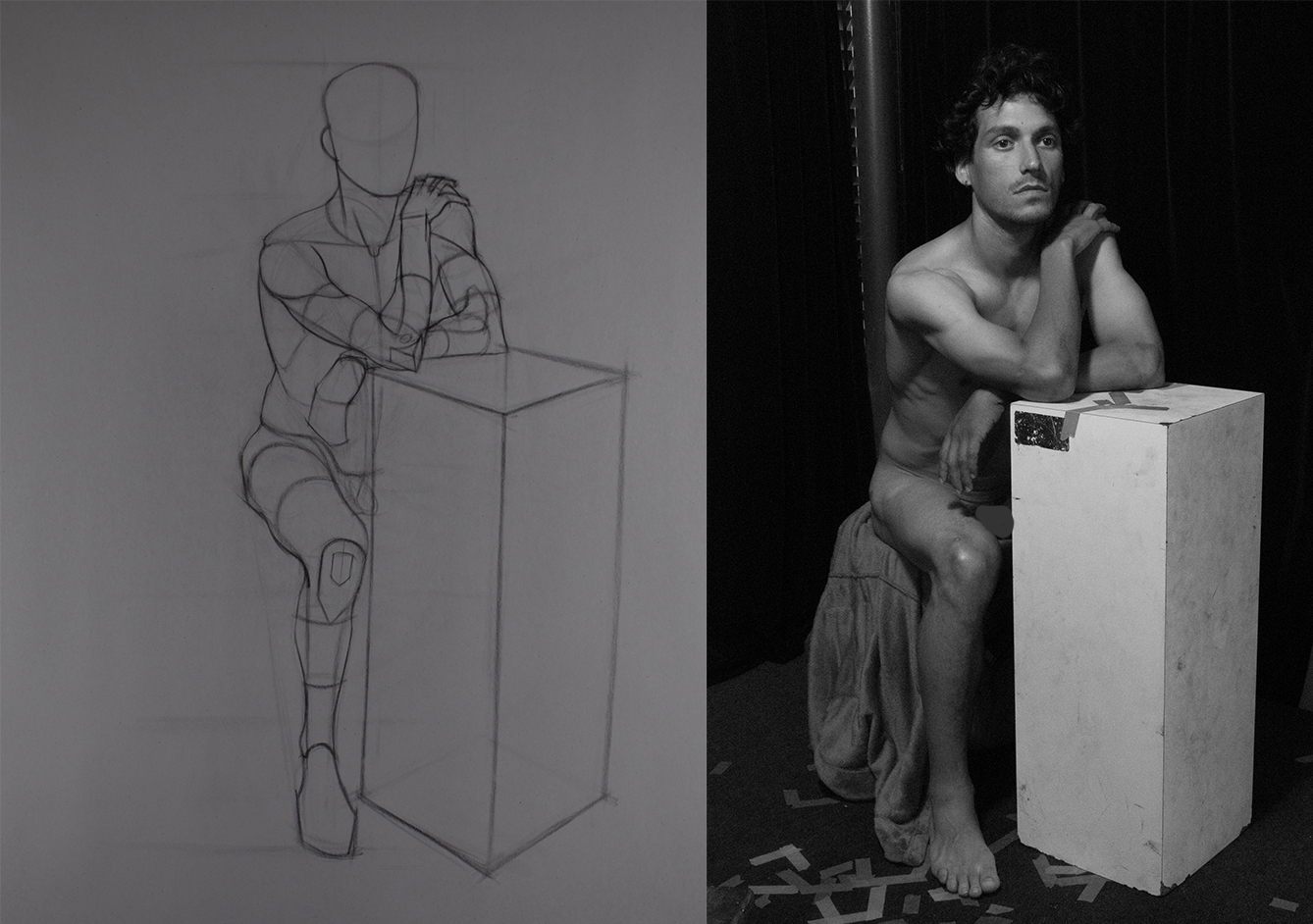 Anatomy
I haven't had enough time to work on my anatomy recently and I really wanted to have a time slot each week to focus on it asweel :( Working chronilogically through Proko's course so this weeks I worked on abs but also included the pecs to see what I could remember from last time.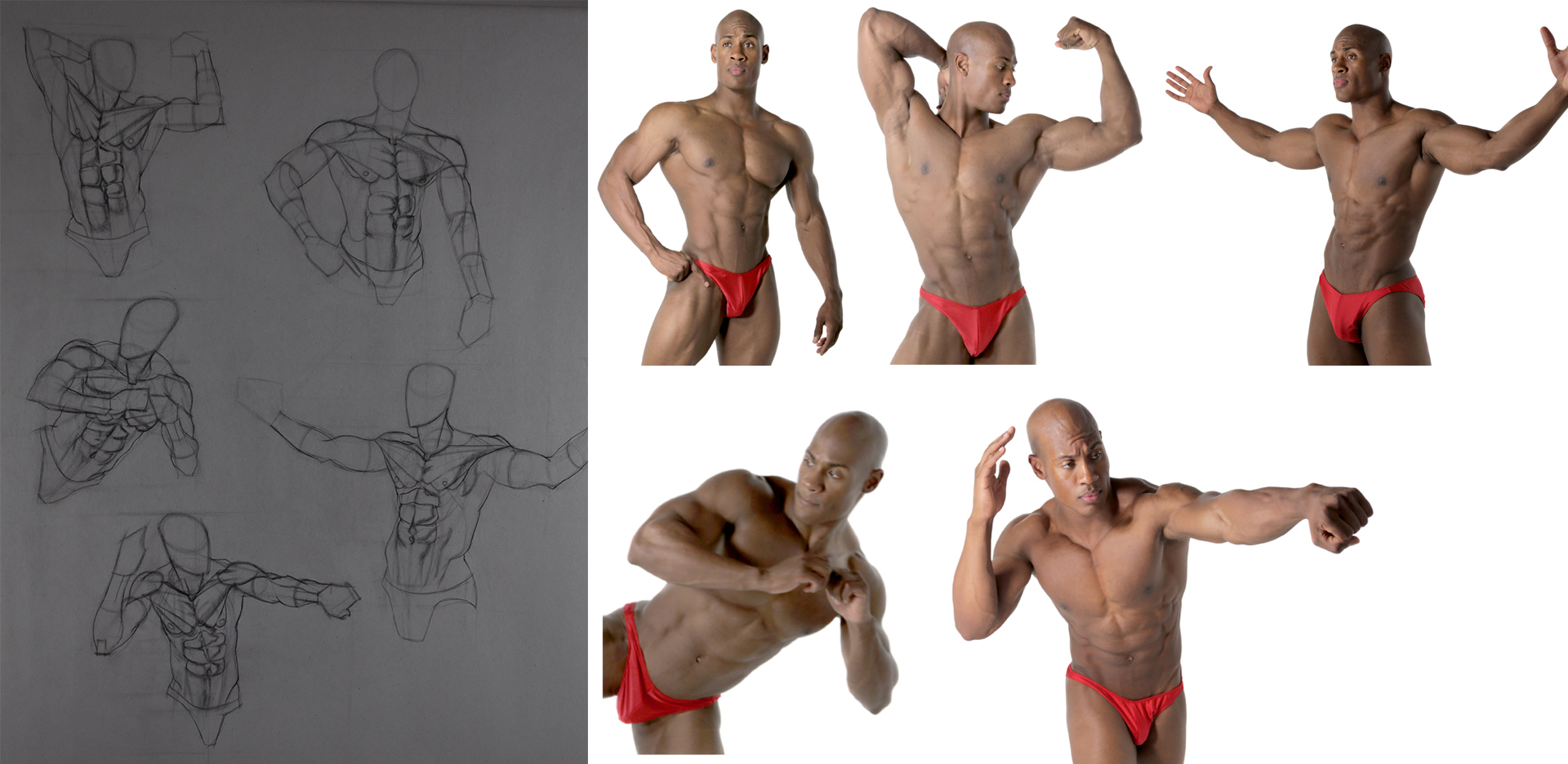 Caricature
Read abit of the book Fedodika linked last week aswell as watching the caricature videos on Proko. Did a study after the one of the instructors drawings to get a feel for it. Actually had alot of fun doing this and I can see the benefits from doing this type of work so definitely want to do more of this.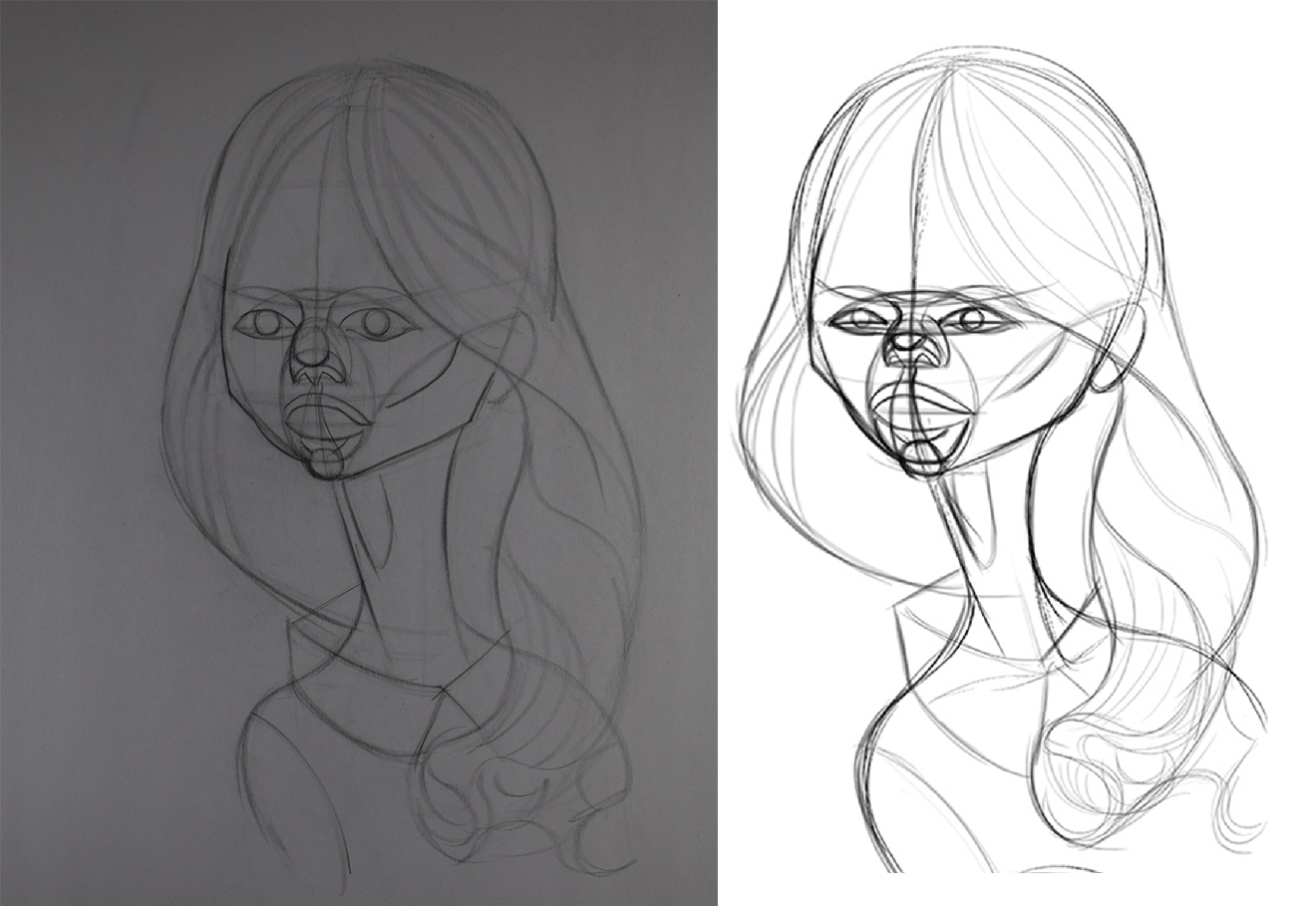 Notes
Been messing around with using my phone vs my camera to take my photos, tried using my photography lighting kit that I bought and my camera this week to take the photos but still looks rather dark, think it's time to take a photography course of sorts for illustrators, beleive muddycolors have a video so might be worthwhile buying it.
I was wondering with the Bargue course do you have to use sight sized or can you use comperative measuring? I know the book says to use sight sized but since I've been using comperative should I use that instead?
---