Was planning on posting last Monday but my hw for Erik's class took alot longer than I had planned since I kept having issues with it and now is the only free time I've had. Anyway here is an update for the past 2 weeks.
Watts Feedback
Watched the feedback videos and made notes and applied feedback. Lucas actually does his crits in photoshop and he provides the psd file aswell so there wasn't  aneed to do any trace overs myself since he already did it which was nice.
I asked Lucas to take a look at the eye in 3/4 as I was confused on how the lid wraps around the eye when looking at the farthest eye from a 3/4 angle (hope that makes sense).
For Erik's class I asked him about applying tone painterly and some tips for working that way.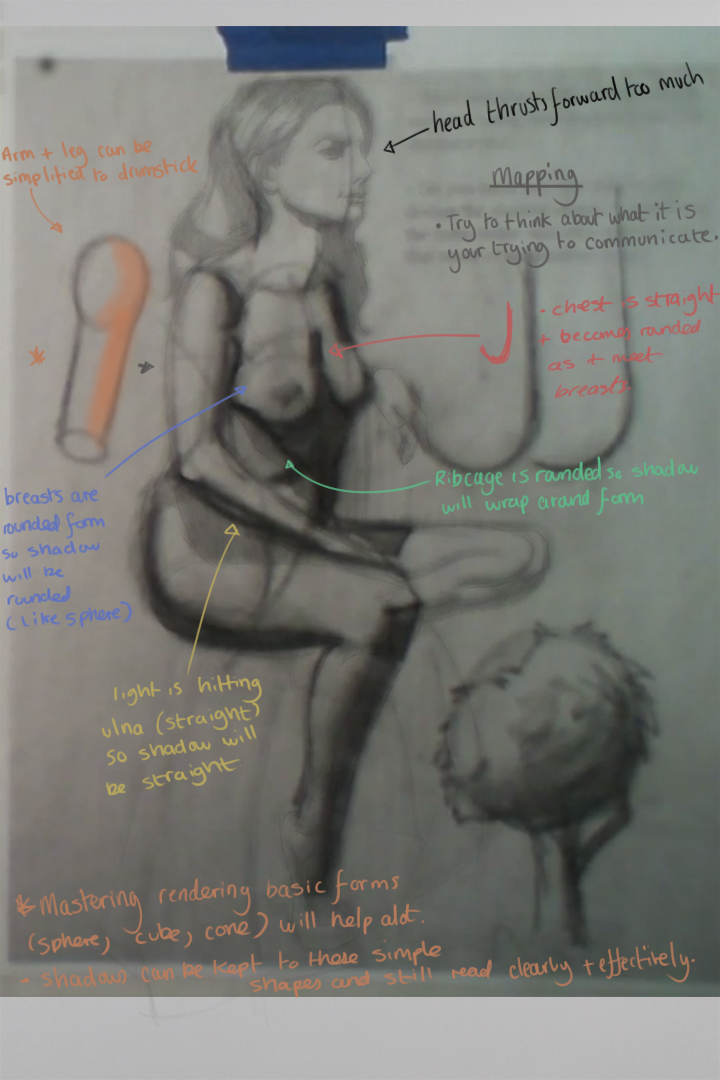 Lucas's Class
Week 2
Working on the construction of the nose which I had alot of difficulty with, really an eye opener since I thought the nose wasn't one of my weakest areas.
Week 3
This week was the construction of the lips. Feel like I understand the lips the best as I had the least amount of difficulty with them.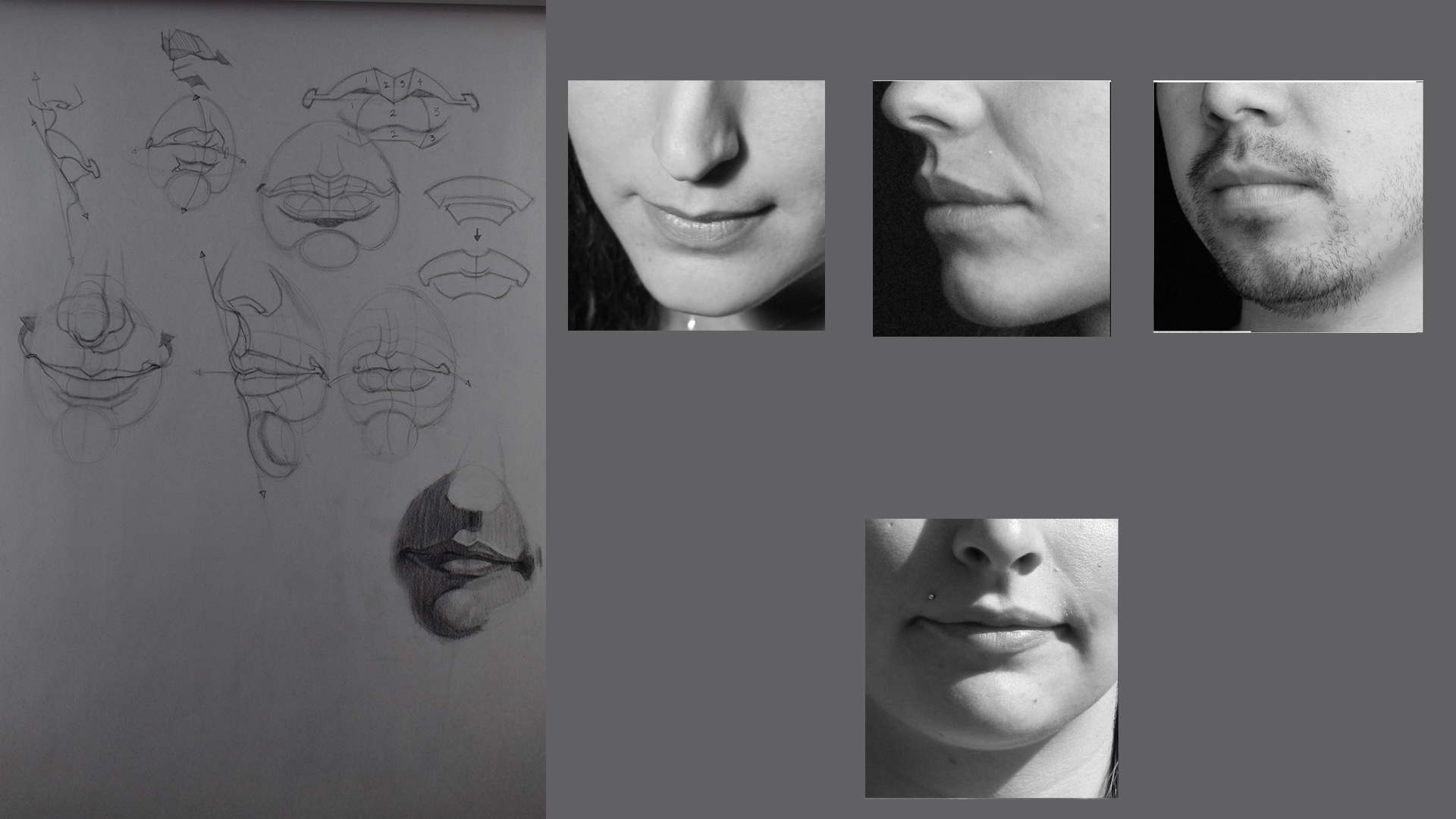 Erik's Class
Week 2
Used the same approach for my lay-in as last week but mapped my vlaues first rather than jumping straight in. From start to finish I just struggled with the drawing and couldn't seem to get anything right. My main issue was the proportions, even now he looks rather like pop-eye.
Portrait Class
Past 2 weeks I've finished my lay-in and then on the side I've been working on the features (like I said I would last time) applying what I've been learning from Lucas's class and to see where I'm going wrong.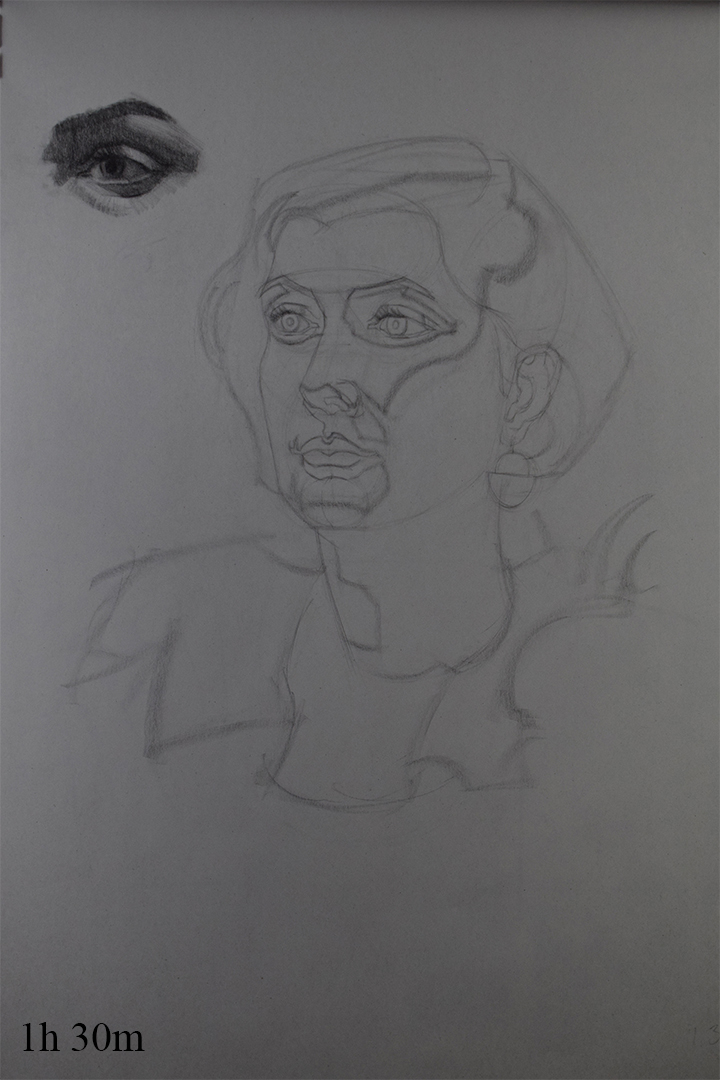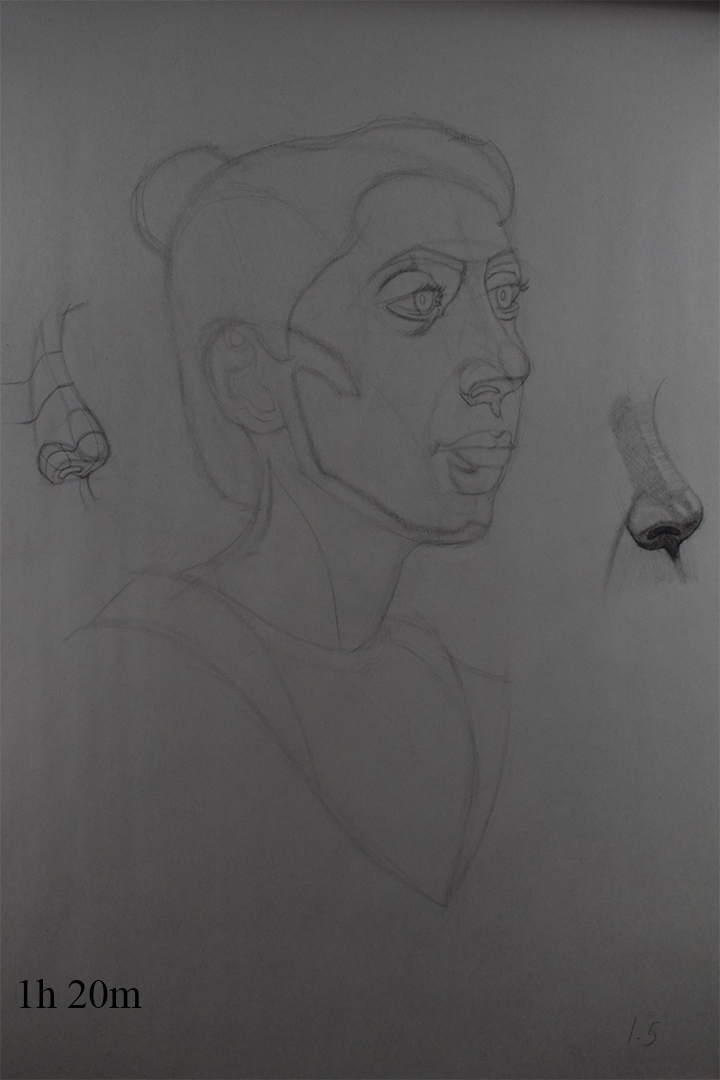 Life Drawing
3/10 min gestures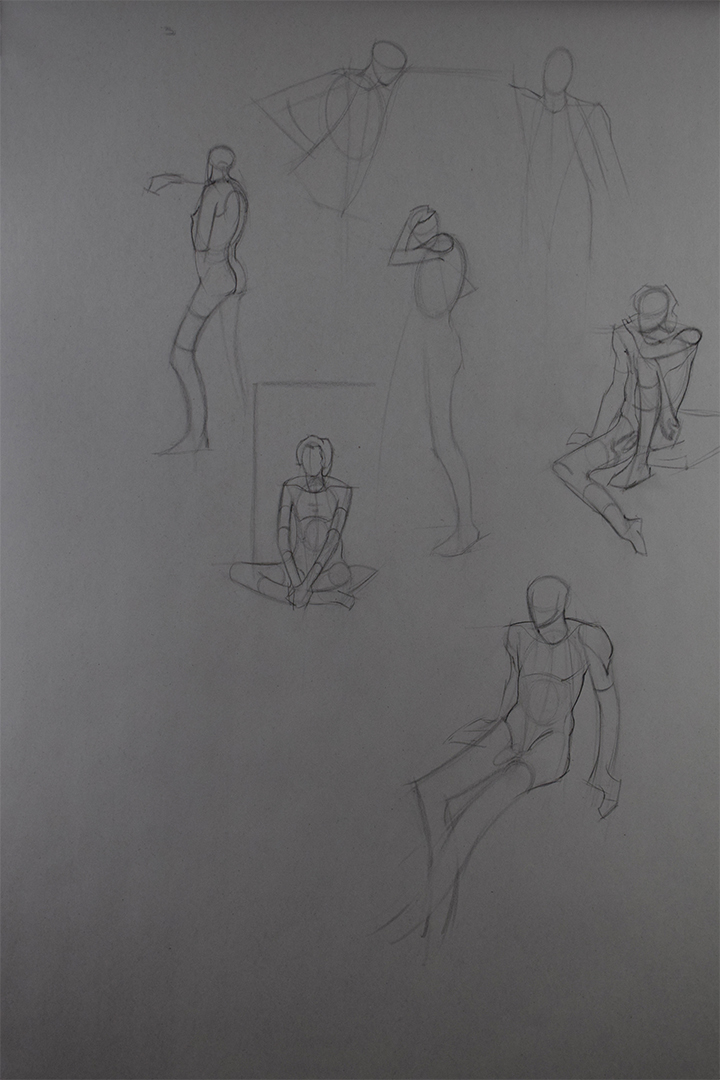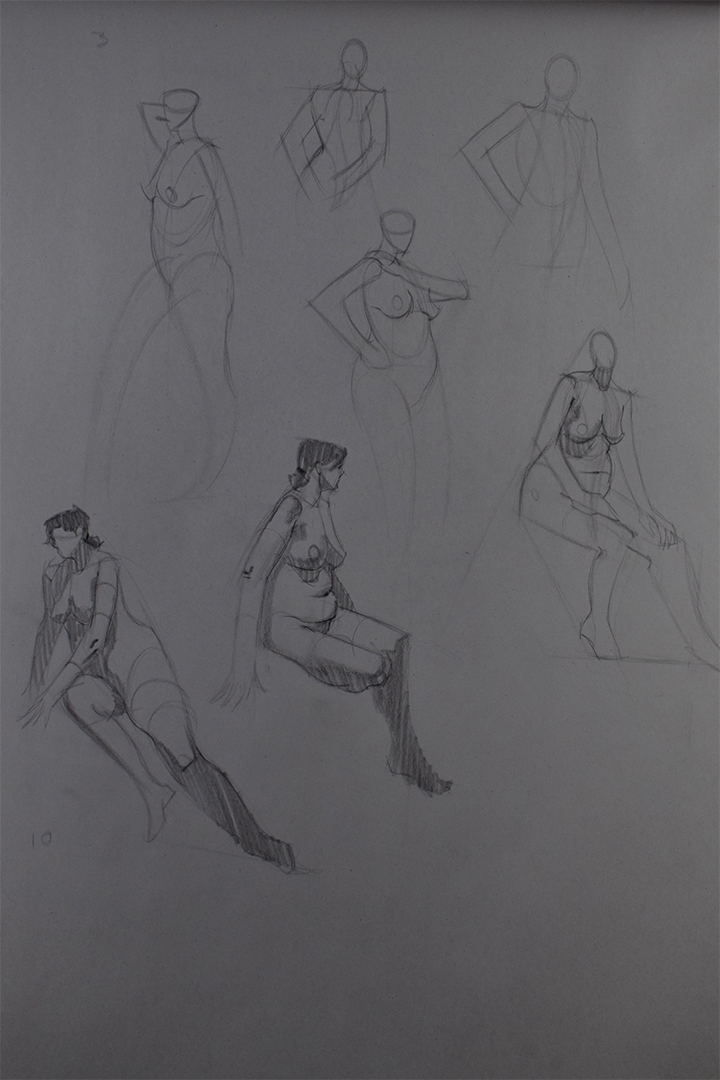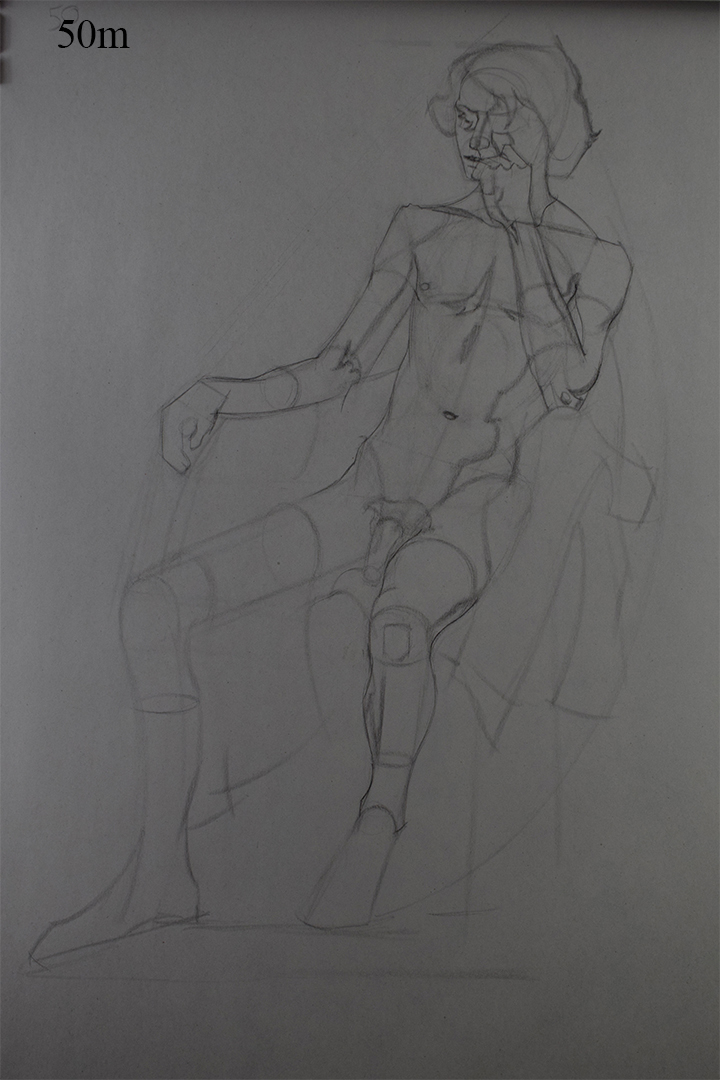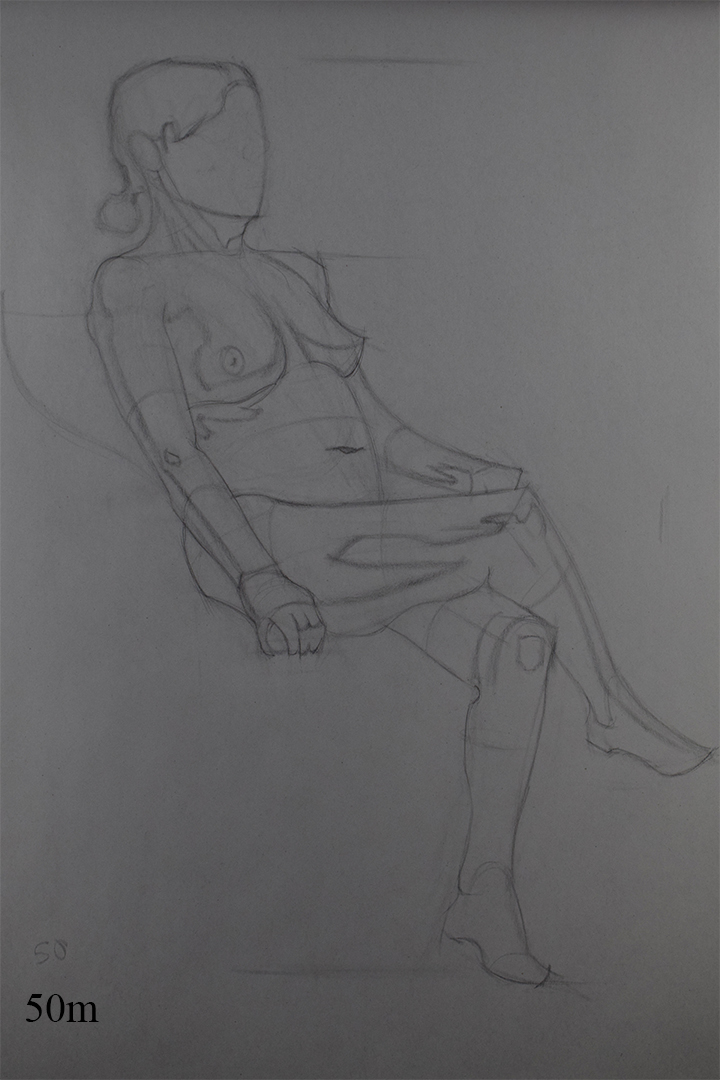 Gesture Drawing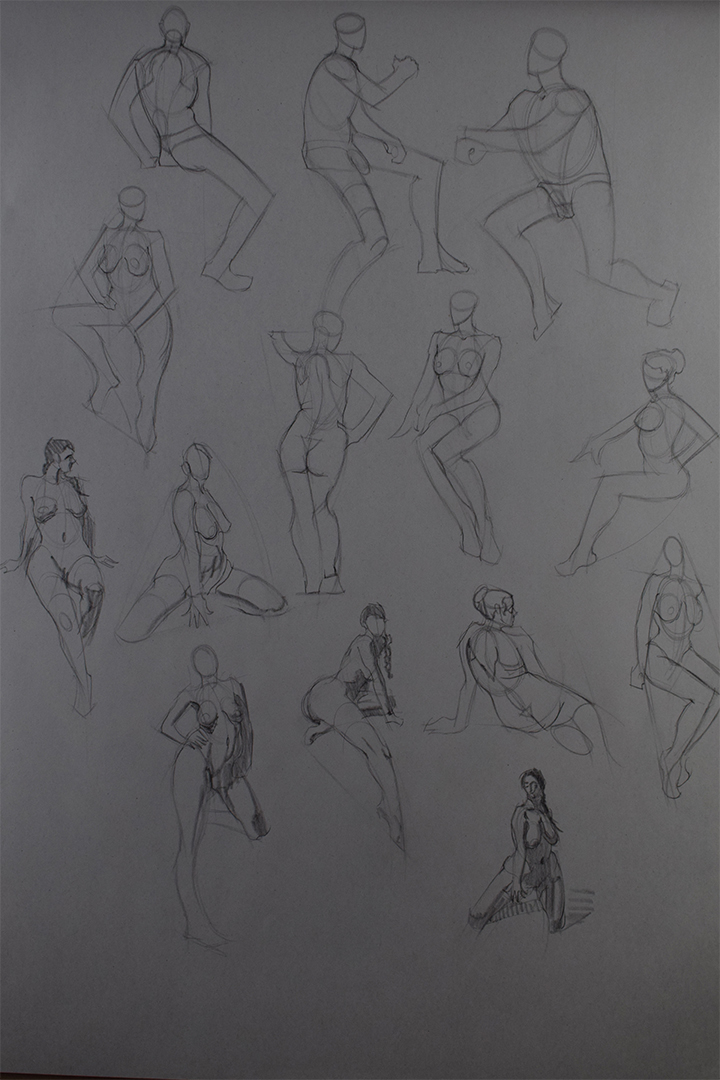 Reilly Abstraction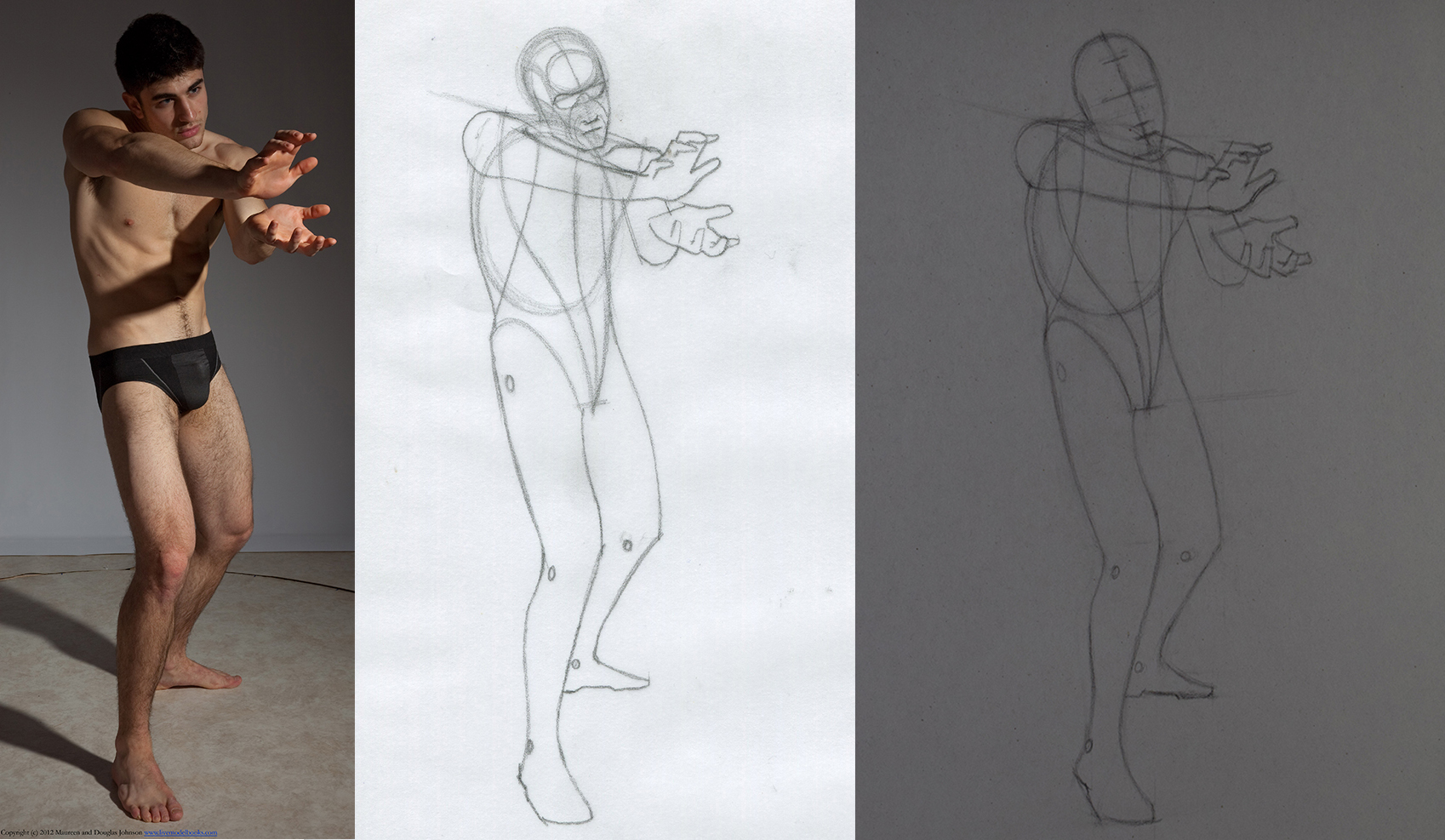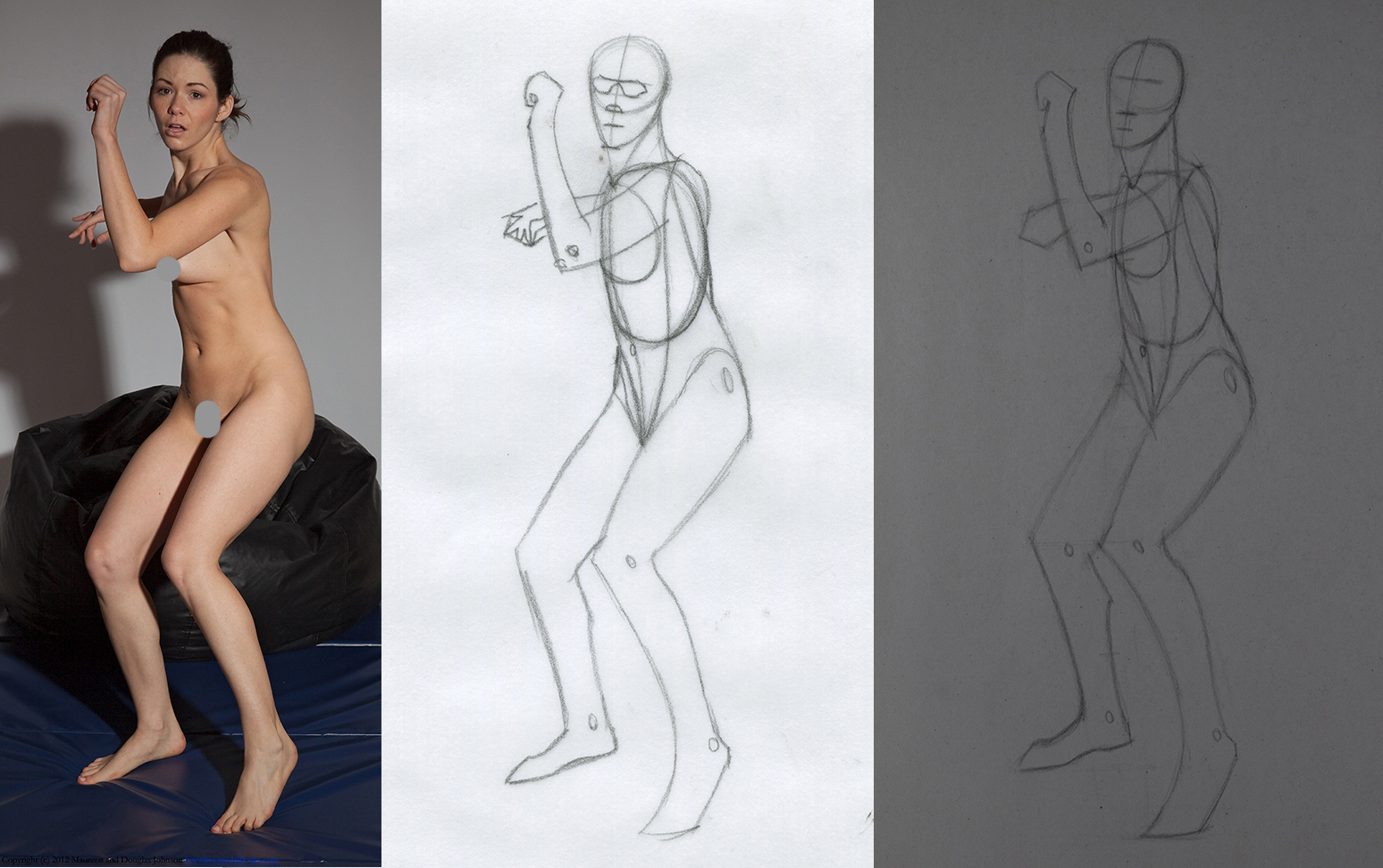 Sketchbook
did some more imaginative drawing. Drew some figures the same way I draw my gesture drawings. Tried drawing heads again but started with the eye or nose first and drew the rest of the face based off that. Didn't use the reilly abstractions apart from 1 drawing I think. They turned out rather ...... horrible haha, my proportions are all over the place, not sure how I feel about drawing this way.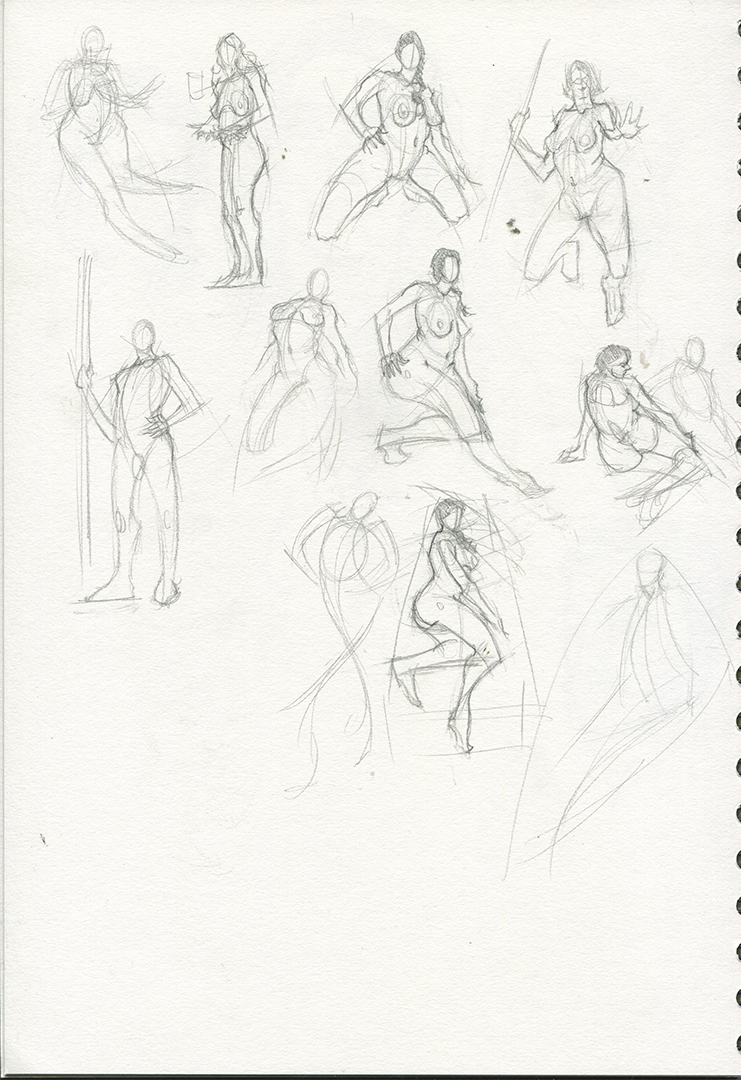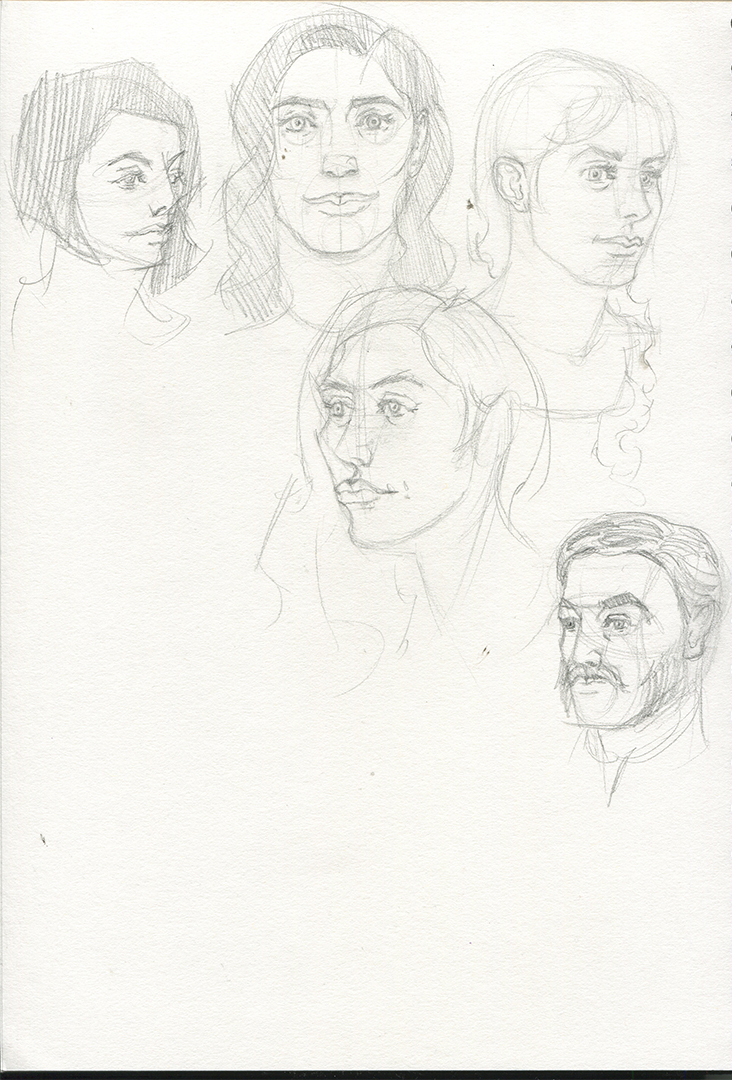 Been thinking, rather than drawing more imaginative heads I'd use my sketchbook for working on the facial features and do lots of pages of them copying the drawigns of artists I like to understand how they draw them, try drawig them from memory aswell and then go back to inventing heads.
Art Goals
Read an article on muddycolors about artistic goals and they suggested as an exercise to create folders which contain 20 or less pics of the type of art that are similar to the art you want to create. I did something like this ages ago but it wasn't as specfic as this. Decided to give it ago myself as you can see below and I found it to be a real eye opener. I guess from my folders I like strong colours and dynamic compositions which are mostly figurative based.
---