Here are all of my feedback notes for each class over the last few weeks
Week 4
Tonal Illustration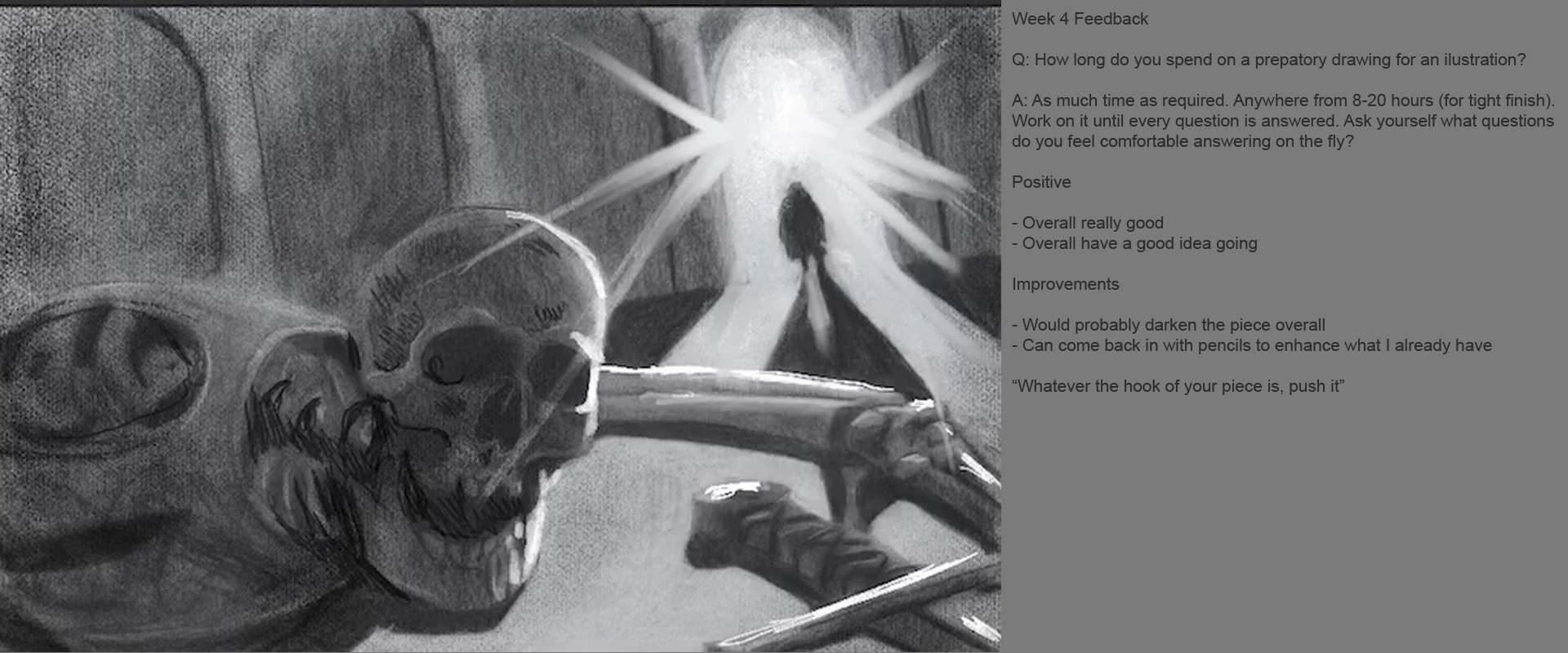 Landscape Painting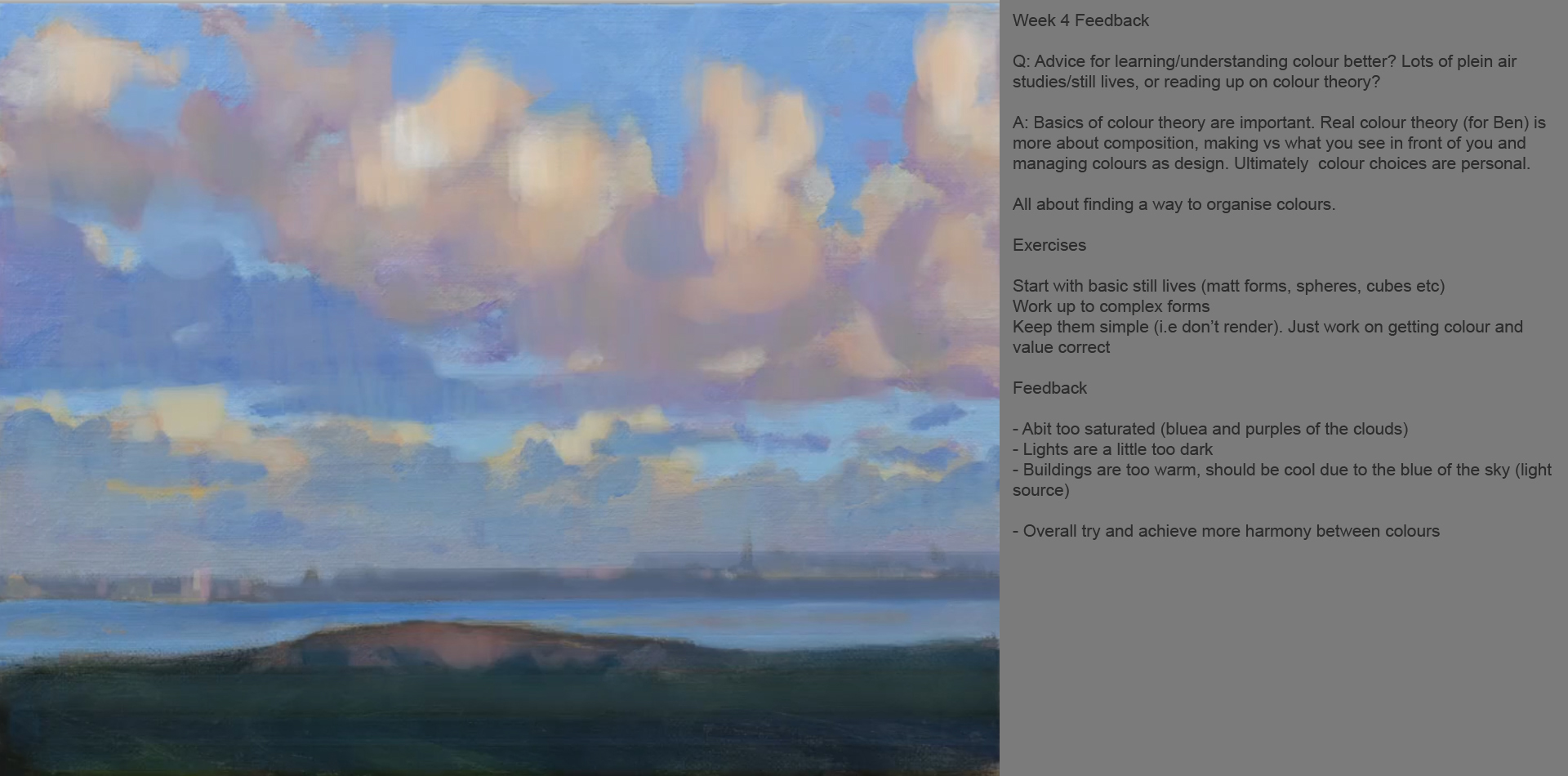 Oil Fundamentals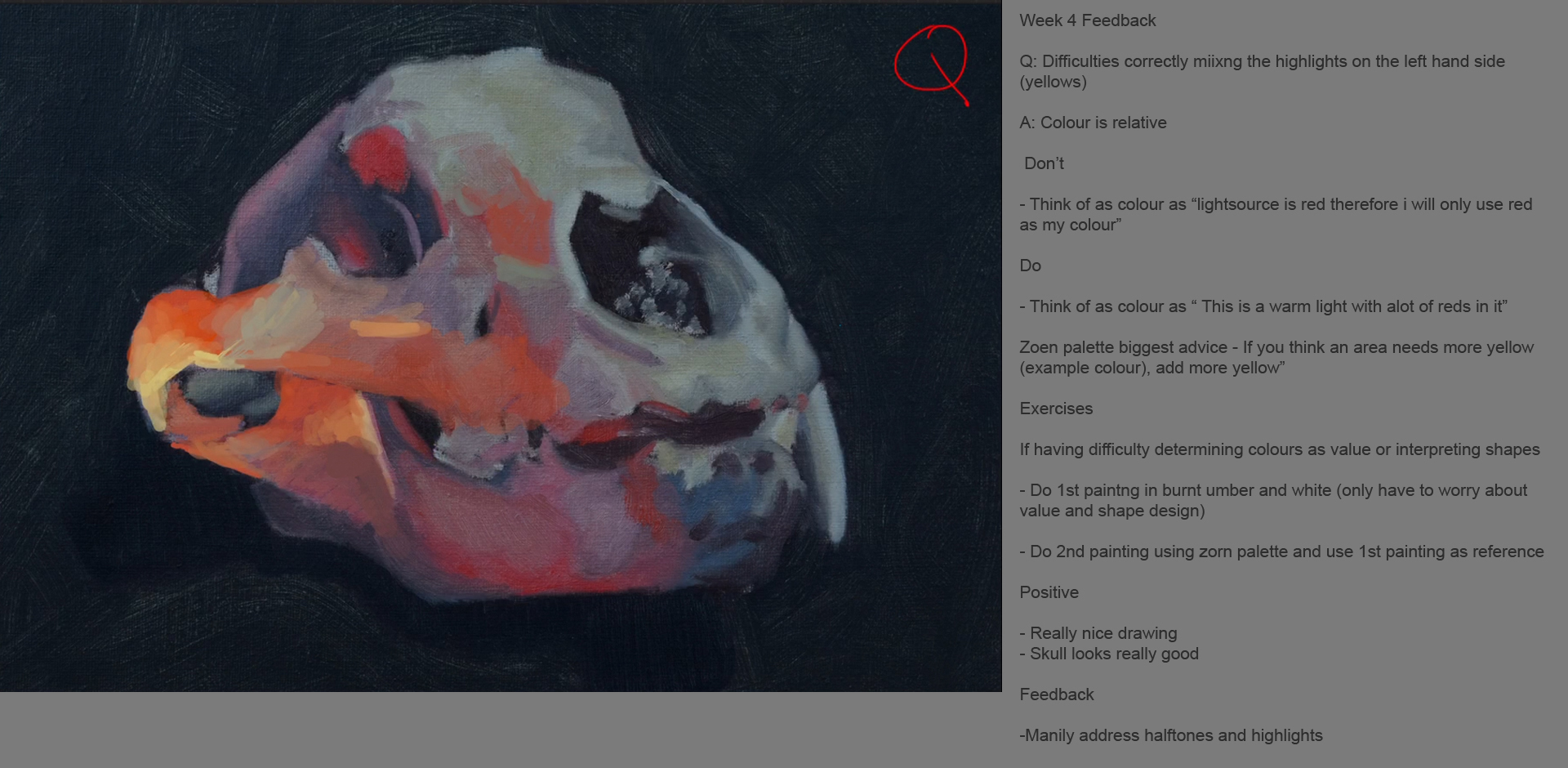 Week 5
Tonal Illustration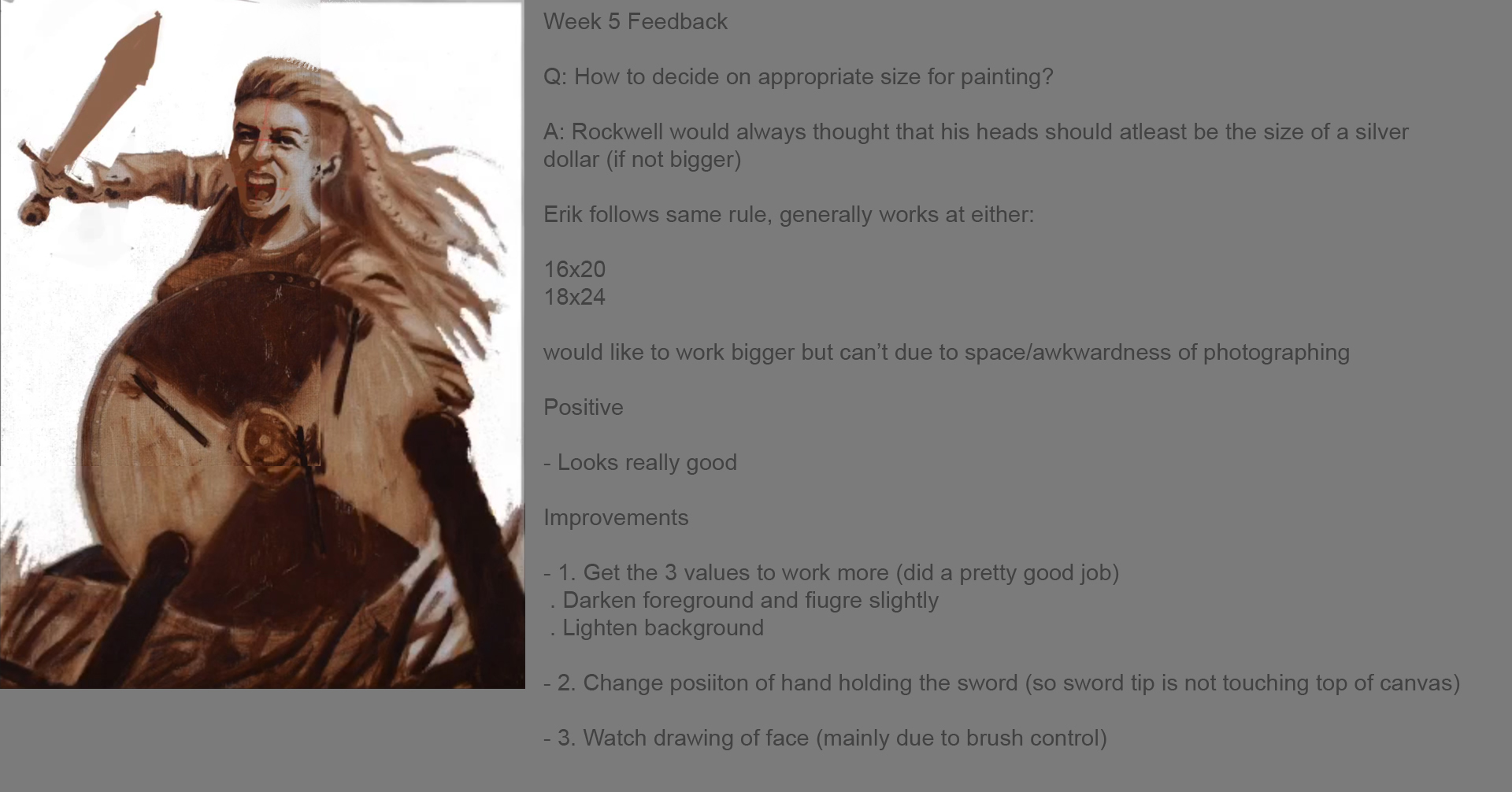 Landscape Painting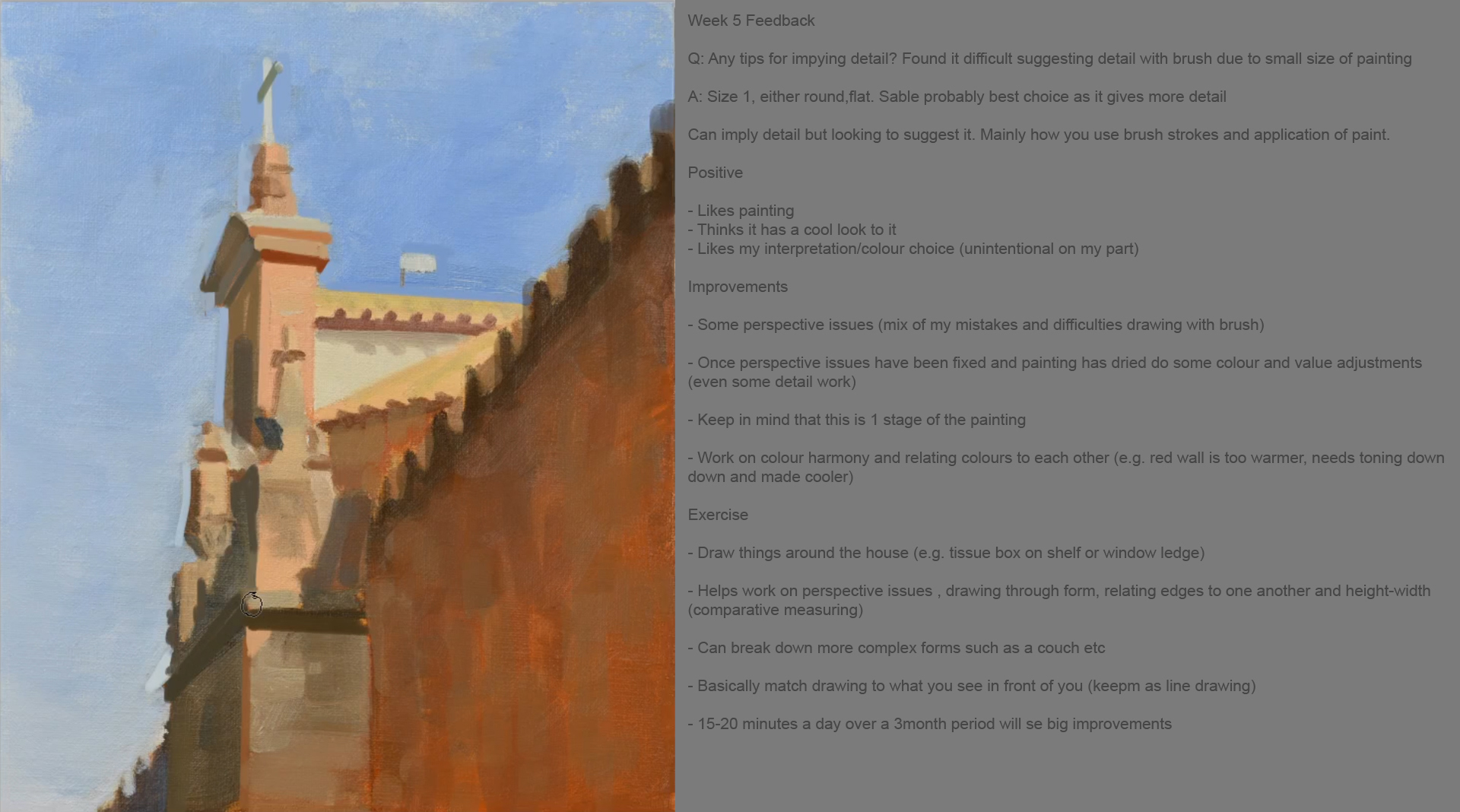 Oil Fundamentals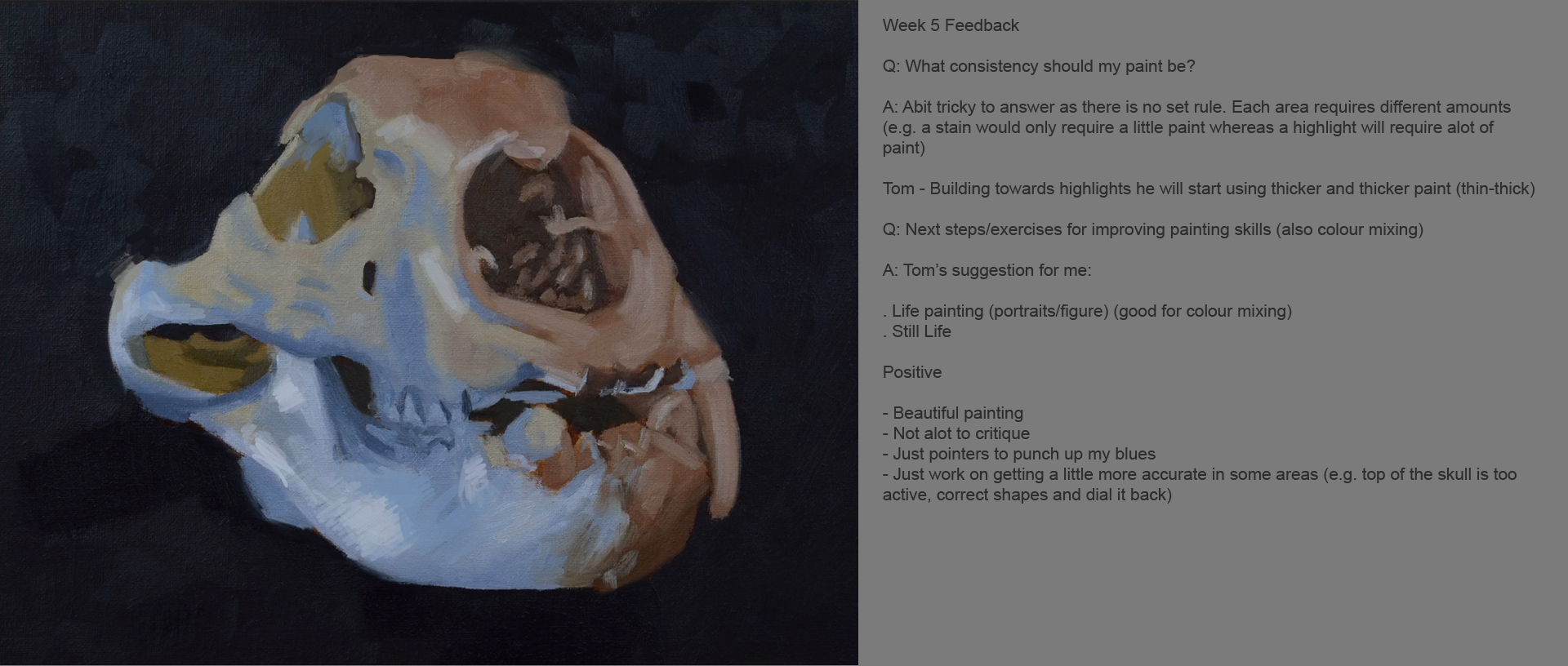 Going to try and figure out what to work on next until the next term starts. Thinking of going back to my colour charts that I started and doing some perspective work, either watching lectures and making notes or start working thorugh some exercises (such as the course on NMA).
For the Winter term I was thinking of taking Erik's Spectrum class since I wanted to start attempting more finished illustrations. With the tonal illustration class I liked some of my ideas and finished line drawings that I produced. Just need to take that next step and start taking my ideas to a finish. Got a bunch of questions that I'd like to ask about process and building up a painting (layers) aswell. :slight_smile:
Also planning on taking Meadow's Colour Observation class to help me work on understanding colour better, plus Tom suggested that my next step should be either a portrait/life class, or a still life class (which I assume it will be?). Might take Jeff's portrait class and/or pet portrait class as an audit option depending on how much it would all cost which I will need to figure out.
---