03-08-2014, 12:57 AM
Hey everyone, Quick introduction here. My name is Phil, I am 20 years old, and I'm from the UK.
I've never really put my art out there before now so this should be fun. :)
[edit](29/03/14) This is going to be atleast one addition per day from now on, this is what i had intended to do from the start and that's the challenge I'm setting myself.
I hope to get back to posting daily now. I was having wrist pains and honestly thought it was a good idea to take a break.
-------------------------
Study of torso's from anatomy book i have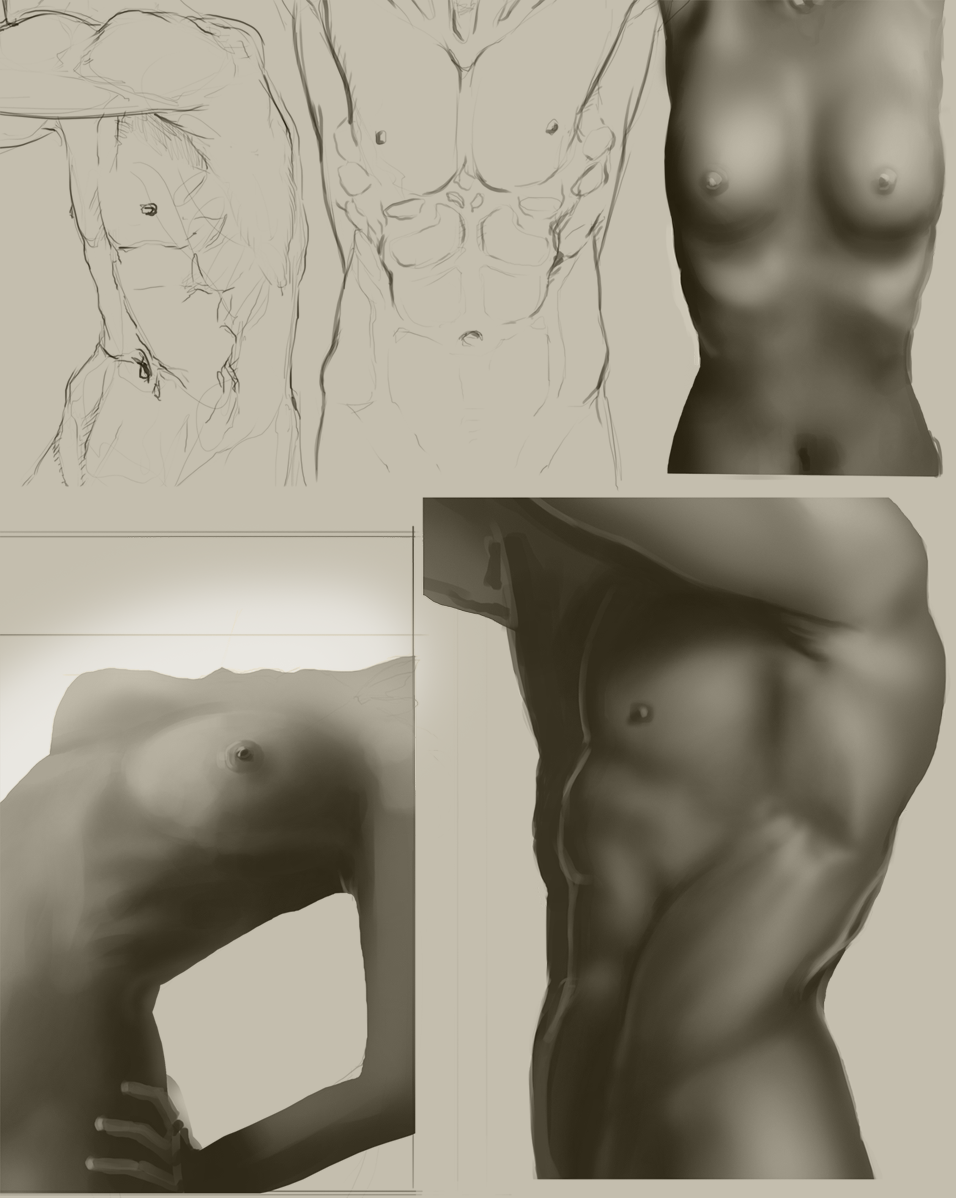 -------------------------
Study done from a stock photo taken by this guy
http://mjranum-stock.deviantart.com