@Artloader. DO IT! :)
@Zdele. Nice. I like 1 a lot, but if your aim is to show actual village life it's probably not the best comp for that. It's almost ominous with the dark trees in front as well. It's cool though. You should do it up if you like it. Or maybe a combo of 1 and 6. We can chat about them later
@Klexvier. Nice update on the scene it's looking much livelier!
You're right about the saturation, definitely work on that. 
One way I sometimes test out lighting schemes quickly over a detailed scene is as below.
duplicate merged image. (or use adjustment layer with a mask)

Adjust brightness / contrast / colour balance and saturation of copy to get the right feel for "lit" areas.

Add a mask to the duplicate layer to hide it all, then paint in the mask to reveal areas that are lit.

This is a very quick way to test different lighting schemes, directions / shadows and it is very easy to change without worrying about all the already rendered stuff. Best done on a scene that is not going to change much, or use an adjustment layer with a mask instead so you don't have to redo it if things change.
As always you will probably have to refine areas with specific overpainting, but it's a great way to do quick broad tests done in only a few minutes. I overemphasised the effect here, to get the point across. You probably don't want to go that far :)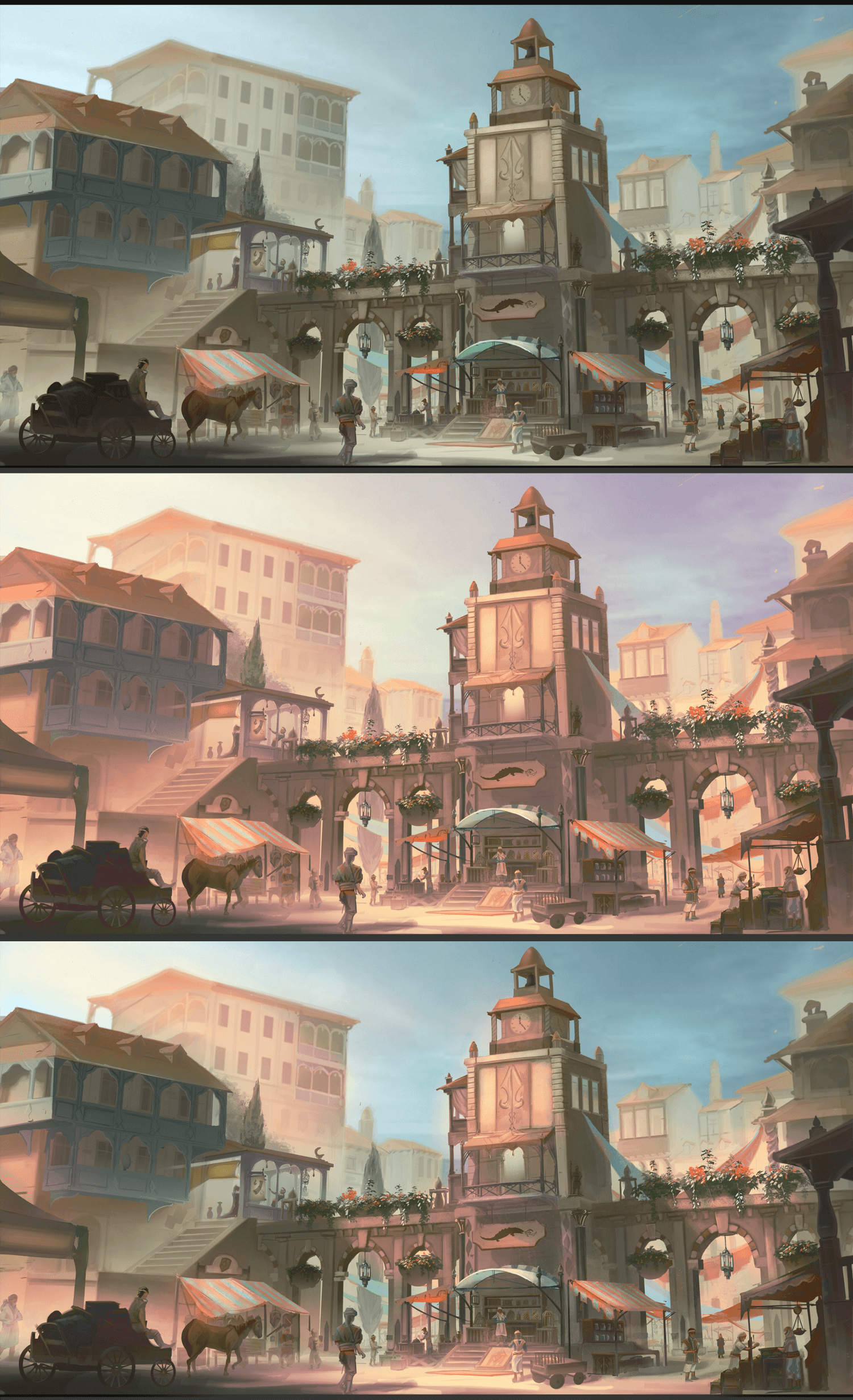 ---