So I'm looking at other artists like Alex Negrea and Marc Brunett and realizing that I really need to be more methodical with my process. 
I started with really specific, RELEVANT studies to the design, followed by a breakdown of lineart, local values, lights, ambient occlusion, then finally color. I based my design off of Chinese and Greek armor although you can't really see the Chinese influence in the final design.
Time taken was about a whole day, maybe eight hours or so, and I painted everything from imagination, putting the reference away after the initial sketches and form studies.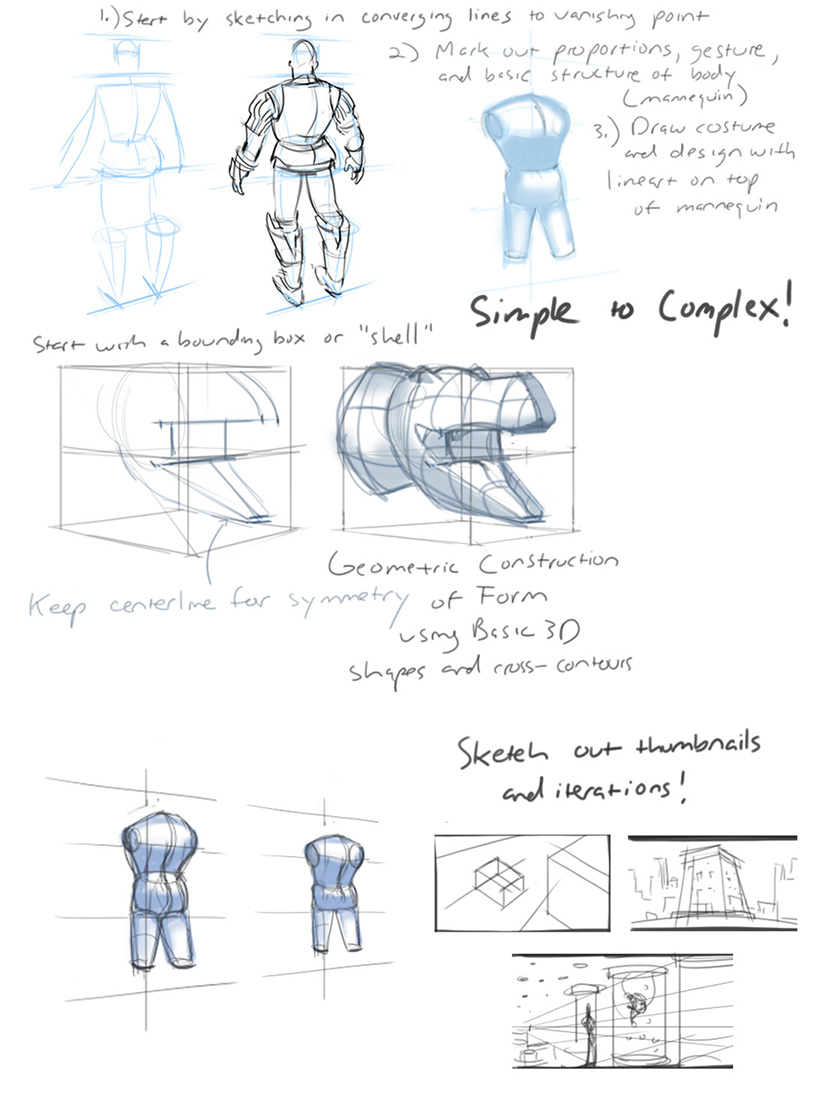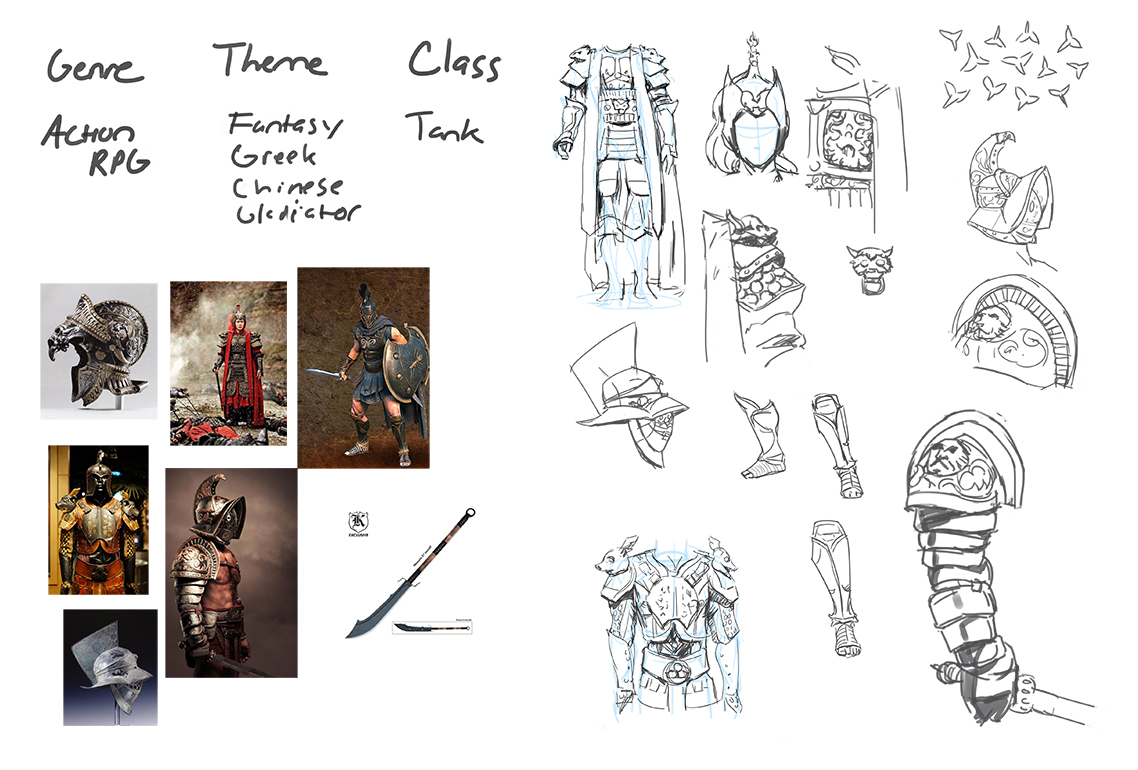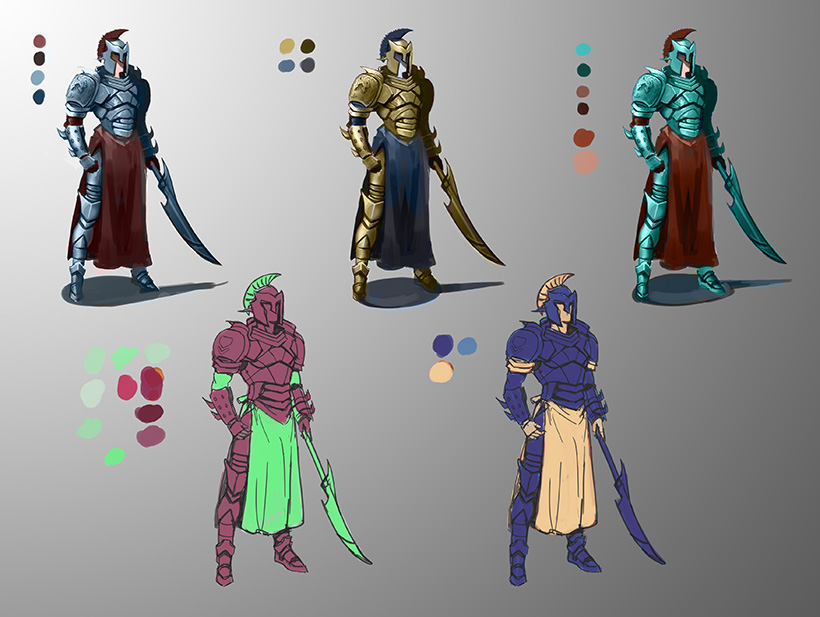 ---