Can anybody tell me how to convey what I want to convey?
It shall be a guy sitting in front of his computer drawing on his graphic tablet.
He is relatively `normal` but just the camera angle and style how he is drawn shall make him/it look a bit crazy.
for example with a distorted camera view where one of his eyes is bigger because fish-eye-lense or how its called.
I dont get good looking thumbnails..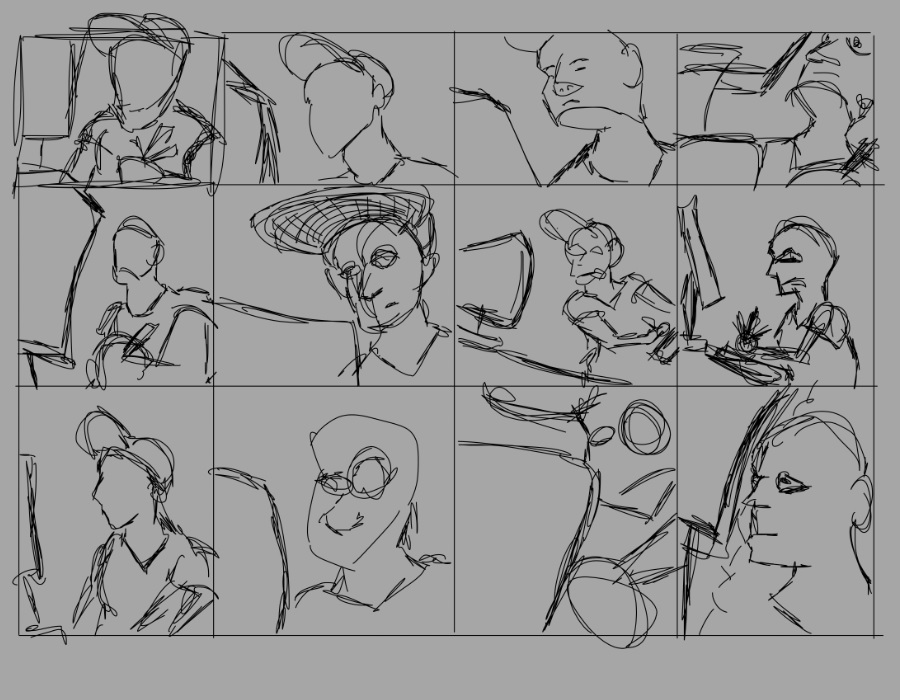 ---