So yeah. I'm new to making comics. I'm doing one right now for kind of like...an exercise in sequential art/storytelling. It's slowly getting better as I go I'm trying not to obsess about mistakes and just instead, working on making the next page better. (the
first ones
were just...um...very obviously done by a beginner--which I am--so I guess that's okay.)
Here are some of the pages I've yet to post yet. I need some feedback/ideas w/ coloring digitally which is hard for me. Thanks!
-V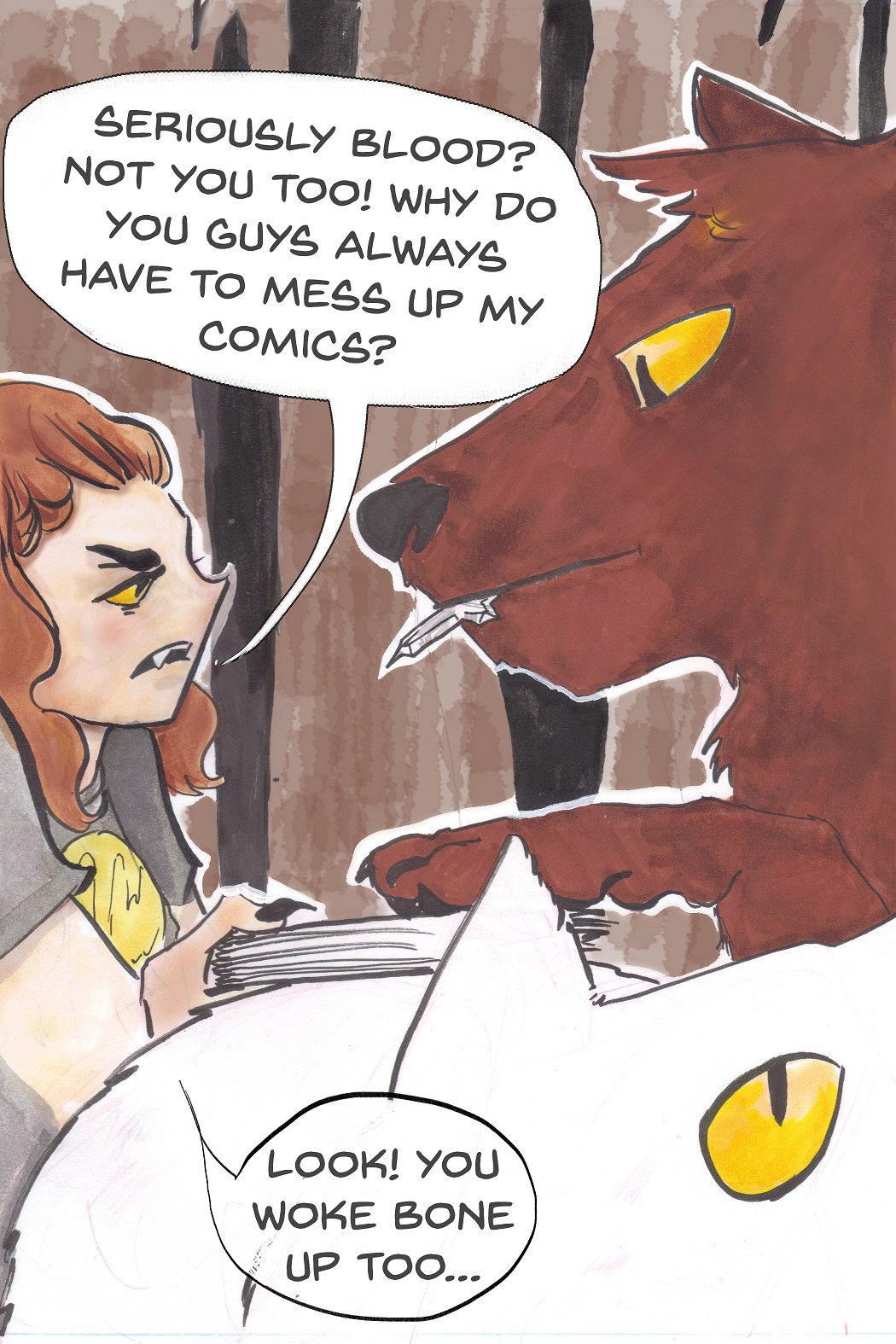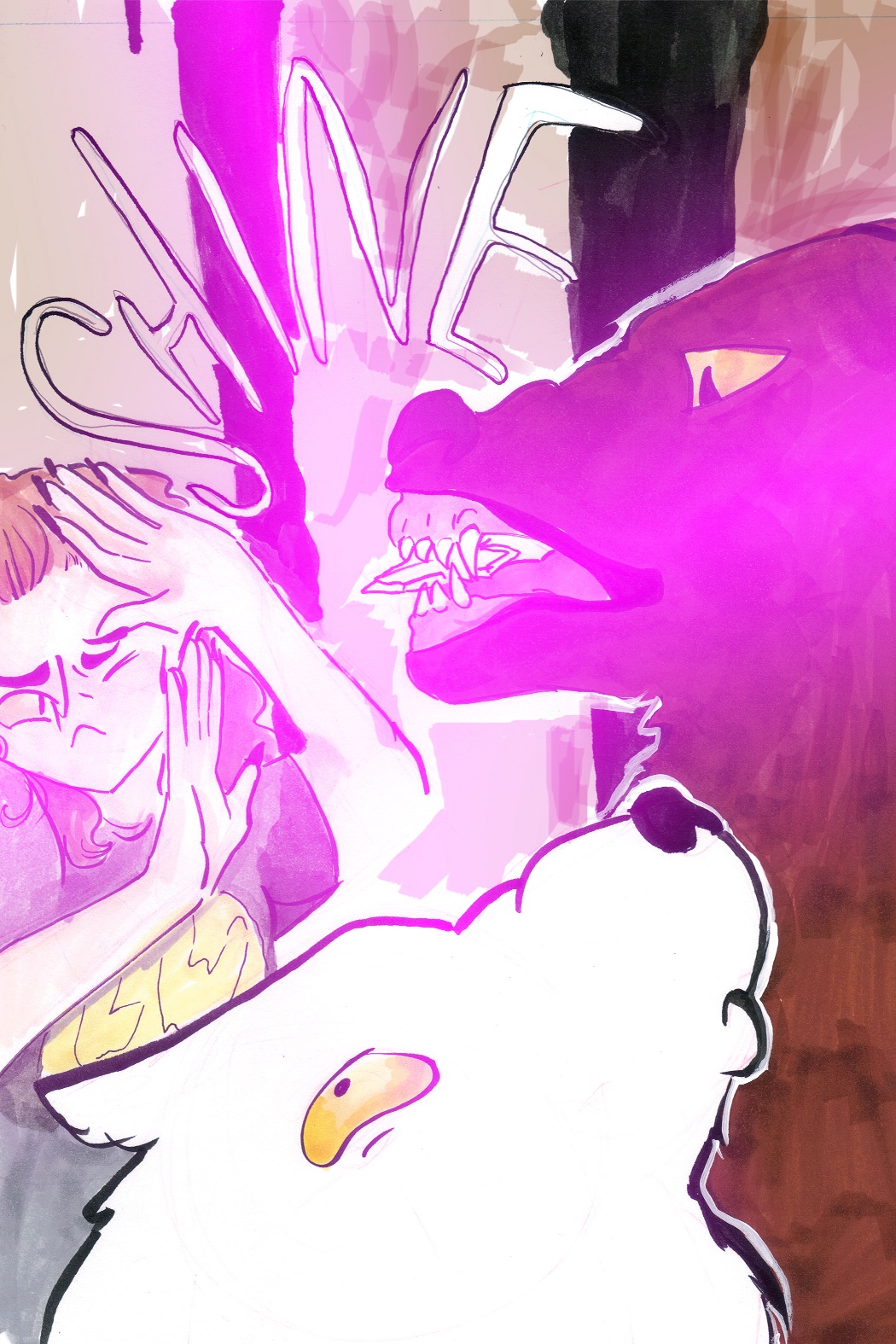 I was SUUUPER lost with this one. I want to get the "shine" without having to resort to doing what I did here. Might just move on though.
major WIP I'm regretting not traditionally doing those trees in the background. I had intended just to paint bucket them brown but then I realized how dumb that looked. Oh and speech bubbles aren't going the way I wanted them either my method so far has been lasso>fill>stroke but I hate the way the edges turn out.