Ice Rider -
:)
Artloader -
That's me mucking around with other brushes. I don't experiment much on new pieces. 
And yeah, that Suzanne Helmigh is pretty straight forward. It's a nice exercise to do when you want to deal with portraiture.
Nick Waldinger -
That is a nice eagle eyed crit. Now I can't stand looking at my painting and the way I rendered her thick neck! I agree with everything, especially the hard edges comment. I was trying to simulate Sargent and testing his claim that he paints very thick with a loaded brush (which he does).
Given the amount of time I gave to myself (like 2 days?), it was very tedious. I made another hard edged study trying to do it again but I do realize that some areas just have that need of a softer brush. Doing those transitions to soft edge with a hard brush takes so much of the time, which can be done easily with, like you said, a softer brush. I think will still be experimenting a lot with this notion.
Thanks Nick!
Xenzo -
Appreciate it Xenzo!
neopatogen - 
Quote:Studies look good, but that Sargent lady looks a bit masculine to me, or is she supposed to?Studies look good, but that Sargent lady looks a bit masculine to me, or is she supposed to?
No! I made Mrs. Asher look like a sir! The original was more elegant. And I think I botched the colors on that one. I rendered a shadow but made it look like a man's morning stubble..
Quote:And are you going to finish that superheroes piece?
I have to. It's done now, but it's perpetually at polishing stage til I need to take it to the print shop.
Quote:Too sleepy to read your convo with Fedodika but hopefully you two figured smth out.
I don't think we have something to be figured out as if we have a problem in the first place. I disagree with most of his views, but that's about it.
---
Portrait study:
Portfolio stuff: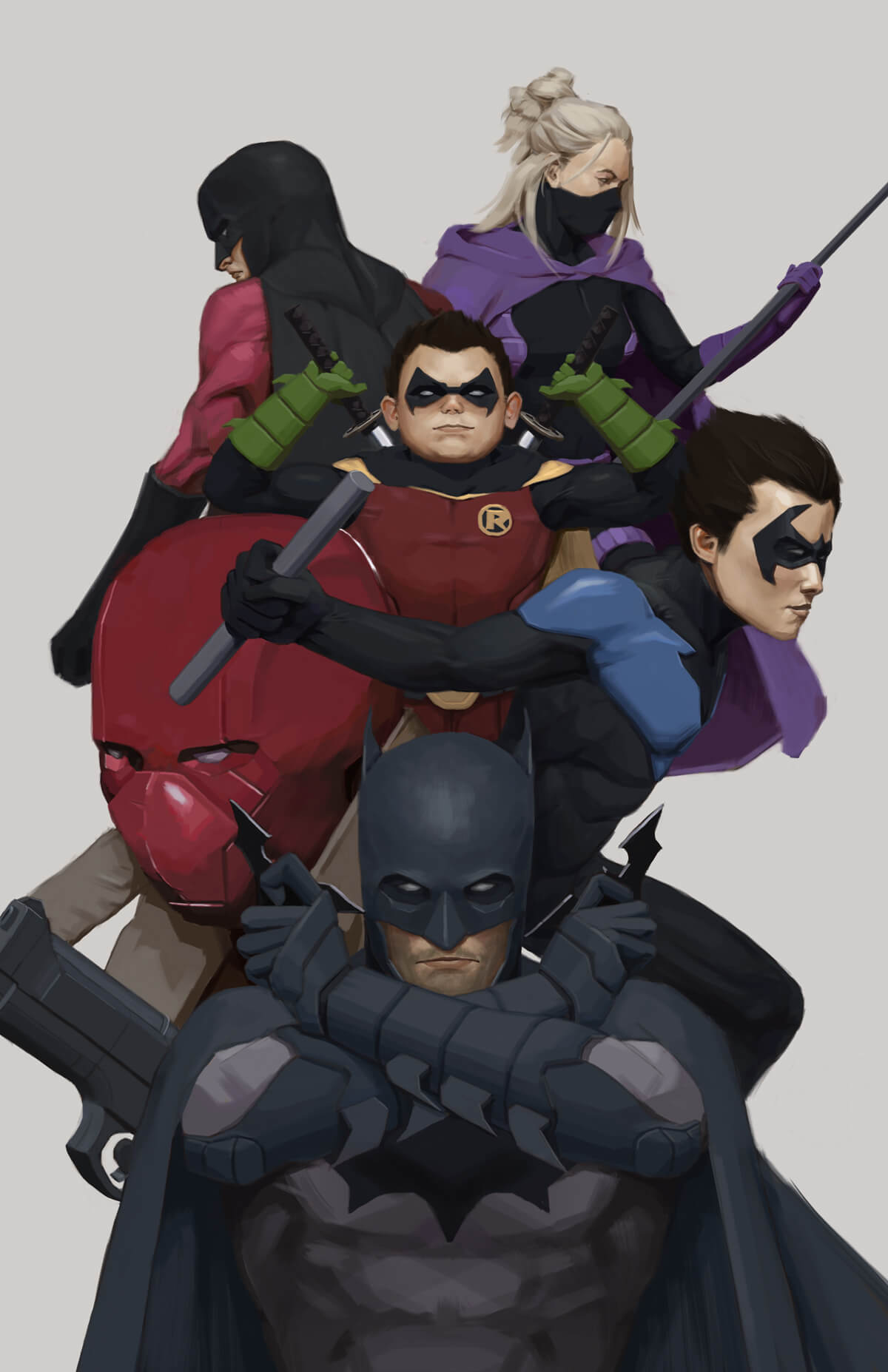 ---
If you are reading this, I most likely just gave you a crappy crit! What I'm basically trying to say is, don't give up!  
----
IG:
@thatpuddinhead