Better late than never....Just read about the Crucible on Tuesday and although it is not much time, I thought I´ll give it a try, see how far I would get.
So I first had some ideas about ancient Game of Thrones (greek, roman), but changed my mind to these ideas: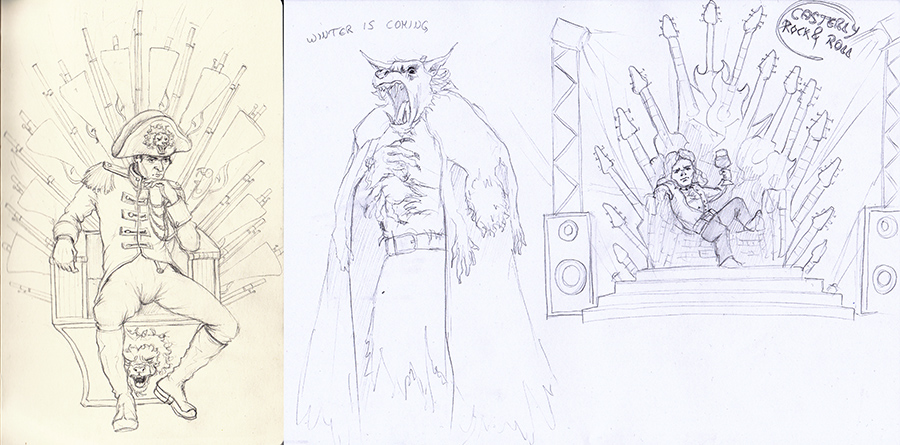 First one is a napoleonic Tywin Lannister with a musket-iron throne, second one is a Ned Stark set in a horror genre (here as a werewolf of course), and the thrid one is a wacky idea of setting GoT into an 80s metal hair band genre, something like a Battle of the Bands. The Bandname Casterly Rock is actually a no-brainer :) And what character represents Rock&Roll better than Tyrion. So this is the idea I´m going for...
I had a composition in mind and did some value comps:

The throne should include guitars instead of swords. So I fired up sketchup to do a quick 3D model using an iron throne model and one of a gibson guitar. (after that, I stumbled upon a reallife guitar throne on the net....dohh)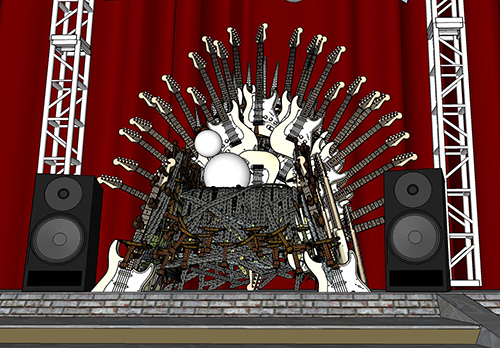 I then did some studies and sketches to get a feel for Tyrions physique and to get down some ideas:
After deciding for a comp, I did a first lighting, color sketch (pink neon sign has to be for an 80s setting :D ):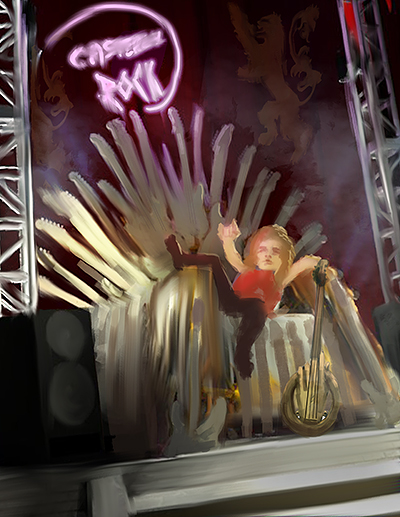 Now it was time for some character designs:

So that´s my progress so far. Don´t know if the deadline is a bit tight for me, but I´ll finish the illustration anyway :)
---