Thanks for dropping by Rhasdra, great feedback - I will do that next time I study values but I'm changing approach a bit today after having a lightbulb moment.
Before I focus too much on rendering I want to improve my drawing.  Beginning with human anatomy and gesture drawing.  I've started on Proko's figure drawing YouTube course tonight.  Here's the first few: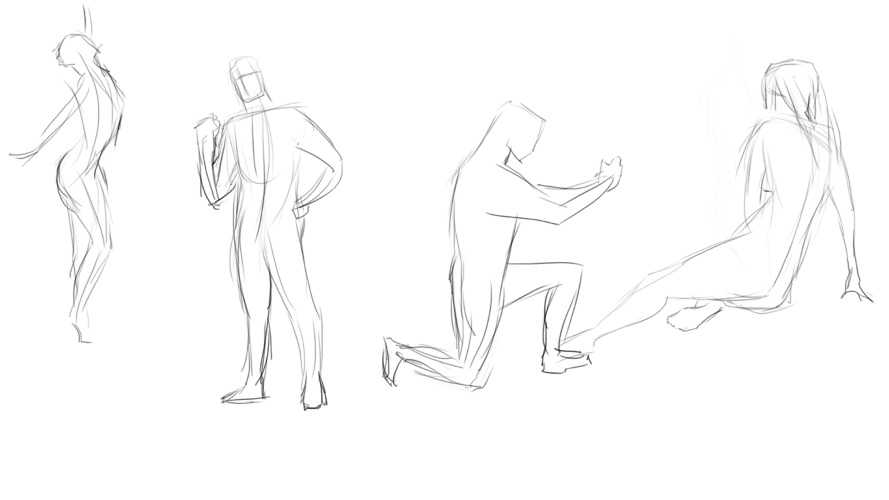 ---
"Today, give a stranger one of your smiles. It might be the only sunshine he sees all day."
 -- H. Jackson Brown Jr.
CD Sketchbook