I'm trying skeleton tracing for a while - see if it helps me get a good feel for the underlying structure of the human figure.
I just did a sketch from a photo and then traced in where I thought the bones should be (this is after studying diagrams of the human skeleton for a while).
Hmmm - I don't think I've got the pelvis right here - I haven't left room for his genitals ... something to work on for next time.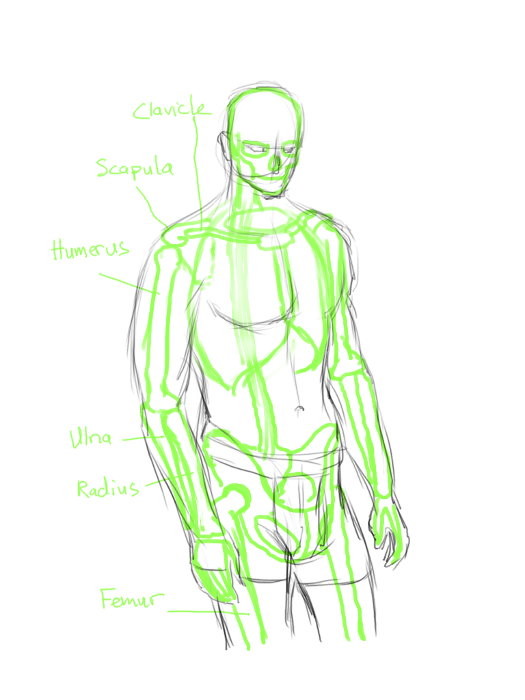 ---
"Today, give a stranger one of your smiles. It might be the only sunshine he sees all day."
 -- H. Jackson Brown Jr.
CD Sketchbook