Quote:Thanks for dropping by. Keep up the hard work and you'll see it pay off :)
Pleasure, thanks for the encouragement YangDaniel027 :).
Studied the following resources on gesture sketching and realised I was doing it wrong!  I was going for the outer form instead of the central flow:
http://www.ctrlpaint.com/videos/quick-po...-sketching
http://crimsondaggers.com/forum/thread-1197.html
http://crimsondaggers.com/forum/thread-4659.html
Tonight I just started with lines for the spine, shoulders, hips and limbs.  I felt like I was a bit quicker at getting the basic information down (these are still 2 minute gestures):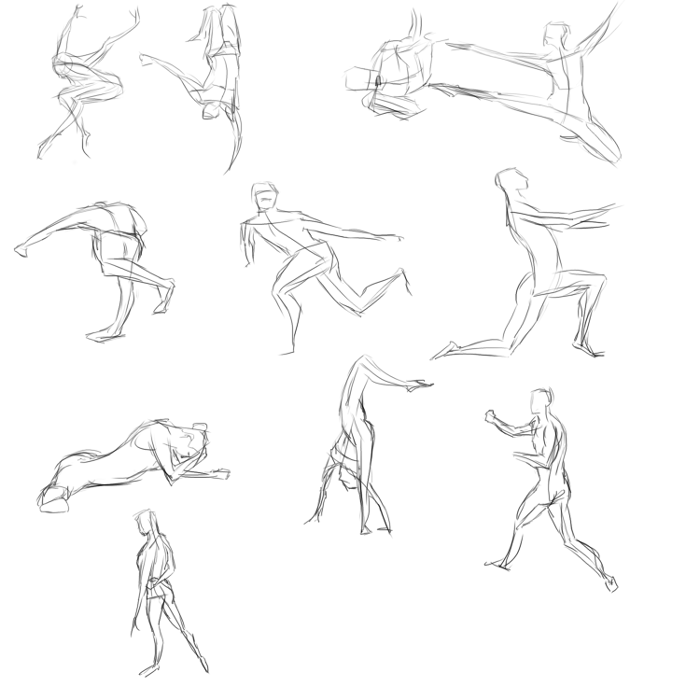 ---
"Today, give a stranger one of your smiles. It might be the only sunshine he sees all day."
 -- H. Jackson Brown Jr.
CD Sketchbook