(05-16-2016, 07:32 AM)

miracoly Wrote: You know what Artloader? I love your consistency! Nice work on the studies, are you doing digital exclusive atm?
Keep it up man!!
Thanks Miracoly - currently I'm consistent because I enjoy my current subject matter - characters :).  Motivation is key - my trick is to focus for a while on stuff I enjoy and intersperse that with stuff that I find more of a grind.
Mostly digital, I do some stuff in a paper sketchbook as well but my phone camera is pants so I don't bother posting that.
My 2 minute gestures were disastrous tonight - spent too long looking at the references so didn't finish any of 'em!  Not gonna bother posting them tonight.
But I moved onto faces again which I did better with: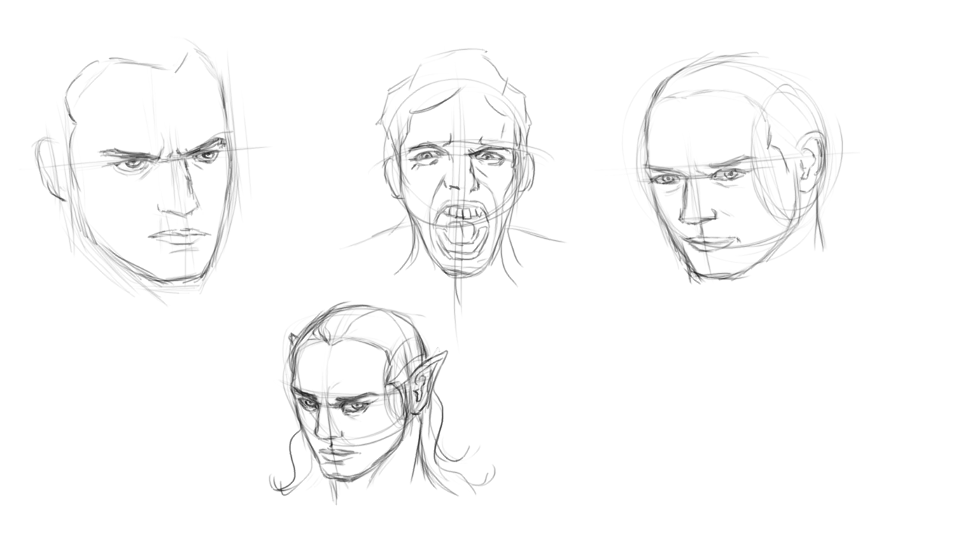 ---
"Today, give a stranger one of your smiles. It might be the only sunshine he sees all day."
 -- H. Jackson Brown Jr.
CD Sketchbook