More anatomy study.  I sketched a figure from a photo and then sketched in where I thought the bones and muscles were.  Had to refer to my Rogers Peck book a couple of times.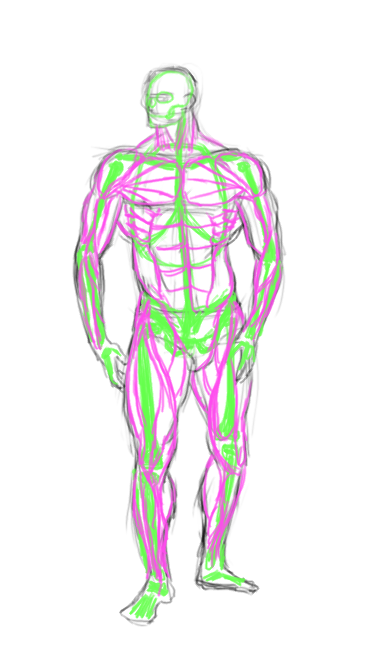 ---
"Today, give a stranger one of your smiles. It might be the only sunshine he sees all day."
 -- H. Jackson Brown Jr.
CD Sketchbook