A sketch from imagination to see what I've learned and highlight any gaps still remaining.  
Not too happy with the pose on this one - I wanted his shoulders to be a bit more hunched forward. 
Also I've got too much muscle definition - I'd like to end up with a more realistic amount of definition.
Gives me something to work on I guess :).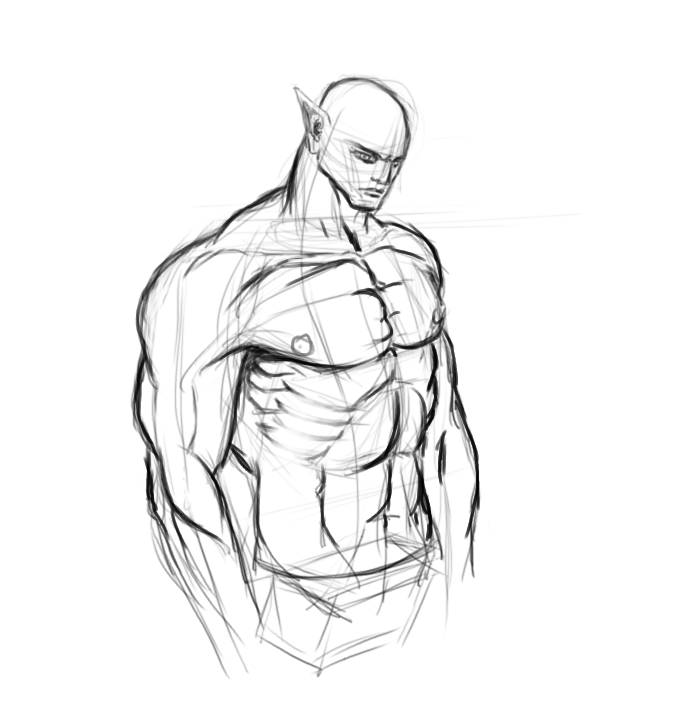 ---
"Today, give a stranger one of your smiles. It might be the only sunshine he sees all day."
 -- H. Jackson Brown Jr.
CD Sketchbook