Missed a couple of nights with the gesture and tonight's 2 min gestures kicked my arse!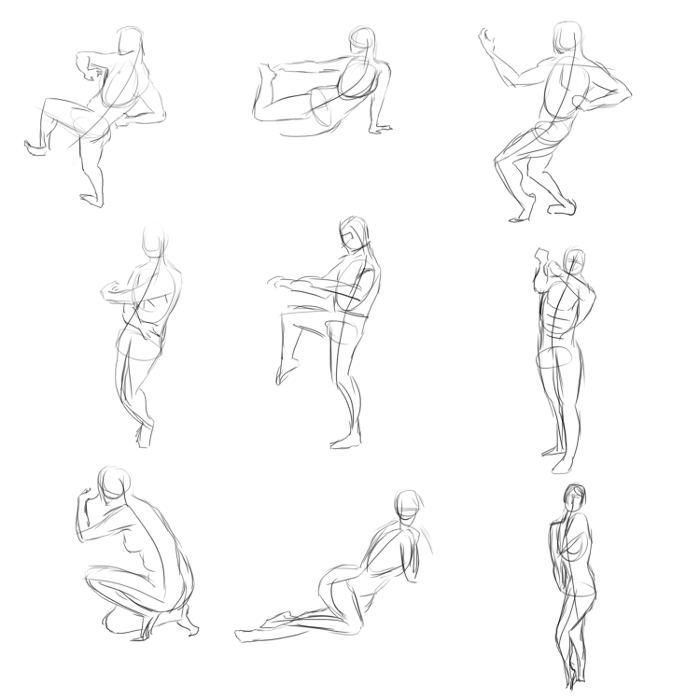 @JonnyNovice:  Wow dude!  Thanks for the awesome tips!  I will try increasing my time limit for my next session and I followed you all the way up to "wrapping lines" so I thought I'd clarify by giving it a go in the following sketch.  Have I got the right idea about wrapping lines on her arms and legs?
---
"Today, give a stranger one of your smiles. It might be the only sunshine he sees all day."
 -- H. Jackson Brown Jr.
CD Sketchbook