Pressing on with some anatomy work from imagination.  I had a theory about where I was going wrong with my last one.  I was too focused on the anatomical components instead of the overall gesture pose.   I aiming for natural and fluid figures so my theory is that I should make everything bend to the will of the gesture rather than breaking my gesture with clunky anatomy.
Bearing that in mind, here is my imagination piece for tonight.  I'm pleased with the pose but I can see that my proportions are a bit off - his legs are too short.  More work required!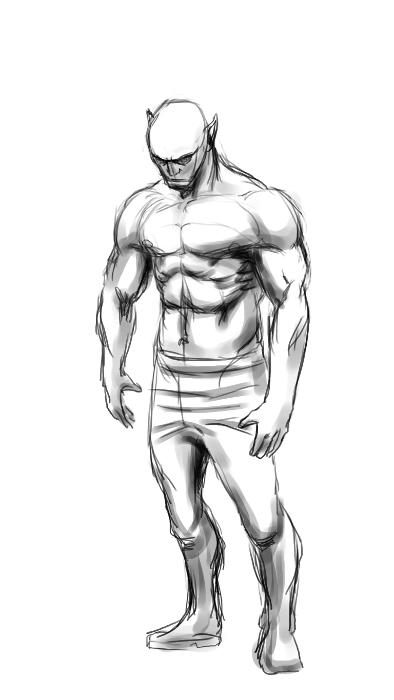 ---
"Today, give a stranger one of your smiles. It might be the only sunshine he sees all day."
 -- H. Jackson Brown Jr.
CD Sketchbook