Tried JyonnyNovice's gesture exercise of 30s, 60s, 2min and 10min.  For the 30 sec gestures I just went with some gesture lines and didn't bother with rib cages or hips but when I got to the 2 minute gestures I started trying to put in the rib cages and hips again and ran out of time!
I think the 30 second gestures are better for training me to capture gesture lines alone.  The 2 minute gestures are good for capturing both gesture and a few more anatomical details.
30 second gestures: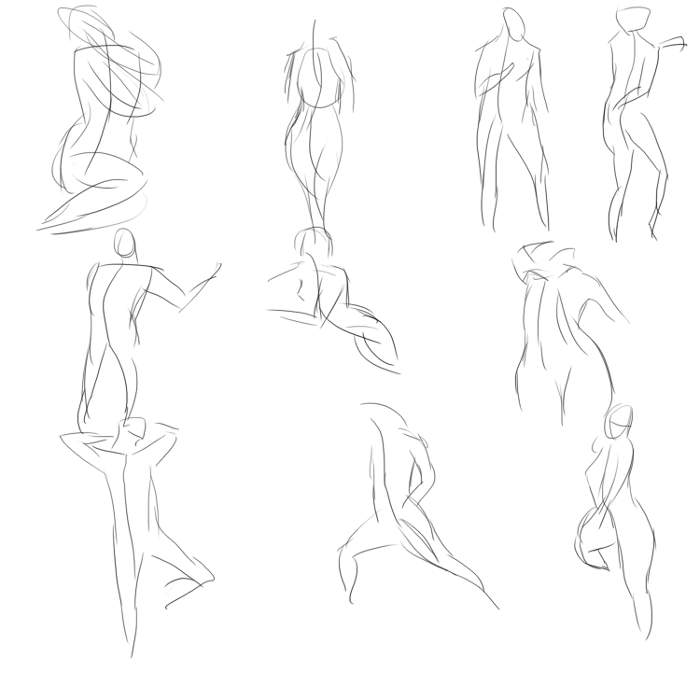 60 second gestures: 
2 minute gestures: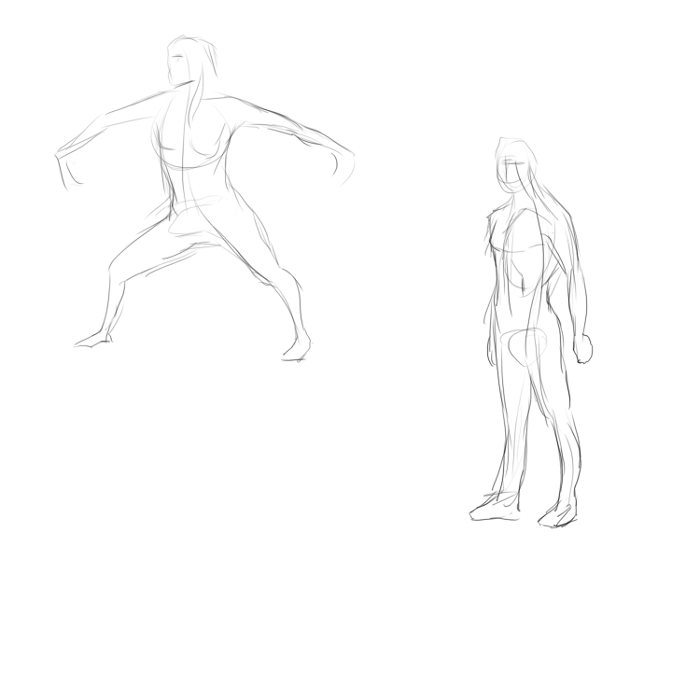 10 minute gesture (I stopped early when I got to the bits hidden by shadows):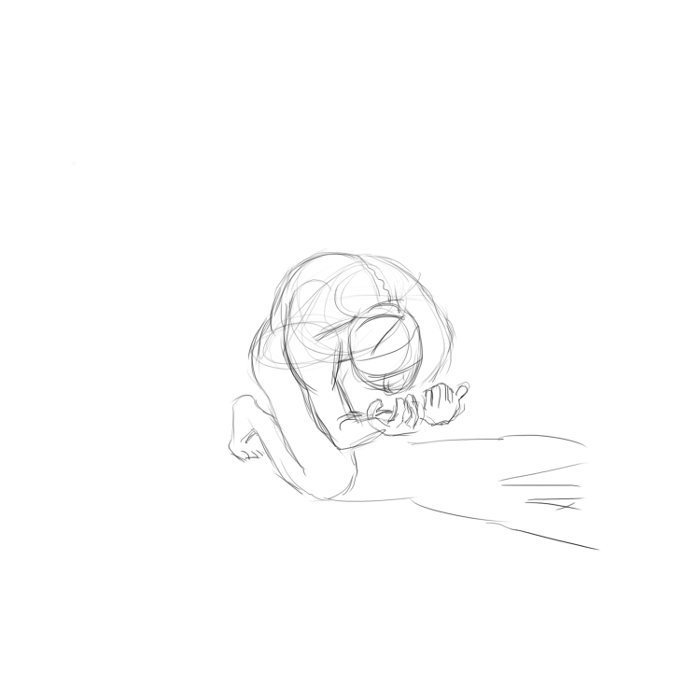 I also did some back anatomy study tonight: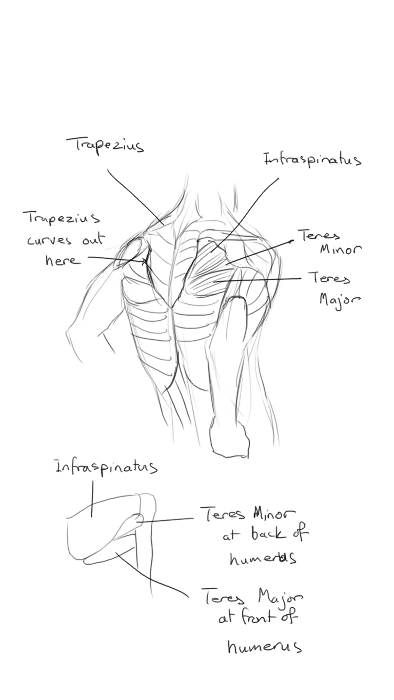 ---
"Today, give a stranger one of your smiles. It might be the only sunshine he sees all day."
 -- H. Jackson Brown Jr.
CD Sketchbook