@OtherMuz:  Great critiques!  Really appreciate you taking the time dude!  I will take my time over the next few studies and see how I get on.  I must admit I have been getting the feeling lately that I've been rushing through my studies and not remembering the lessons effectively.
For tonight I watched a few videos on gesture drawing and then gave the 30 second gestures another go.  
My understanding is that these exercises should enhance my ability to see the gesture lines in a pose and that I should be able to capture the basic action lines that flow through the figures.  At the moment they are just kicking my butt - hard!
I'm concentrating on gesture because I believe it will make my figure drawings look more natural.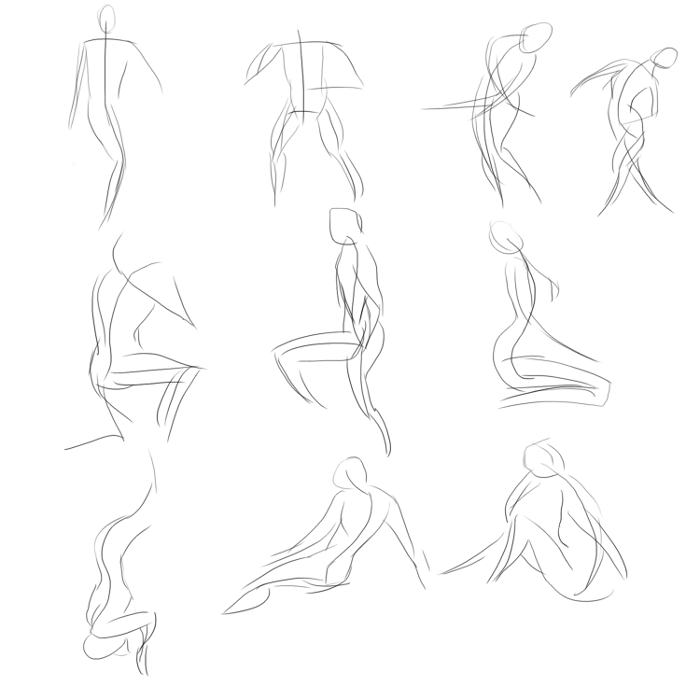 ---
"Today, give a stranger one of your smiles. It might be the only sunshine he sees all day."
 -- H. Jackson Brown Jr.
CD Sketchbook