@JyonnyNovice:  Thanks for the encouragement and the resources dude.  I didn't realise who Preston Blair was until I looked him up - you're right about being able to see the underlying forms - and I keep on seeing Scott Robertson's name cropping up so it's about time I had a closer look.
For tonight, I did a photo study using gesture lines (green) and then a mannequin construction (purple):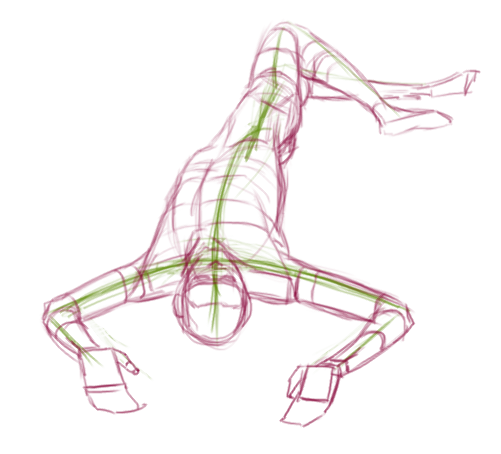 And a pose from imagination using mannequin construction with an attempt at perspective: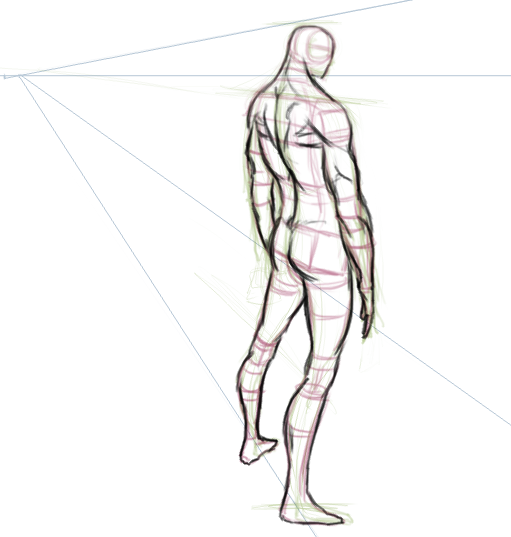 ---
"Today, give a stranger one of your smiles. It might be the only sunshine he sees all day."
 -- H. Jackson Brown Jr.
CD Sketchbook