Been studying the deltoid muscle - and then did a sketch from imagination - I need to check it against a phew photos - not sure the shapes are quite right - the arms are pushed back so his trapezius should probably be more pronounced at mid back?
Also pressing on with the use of some basic perspective lines.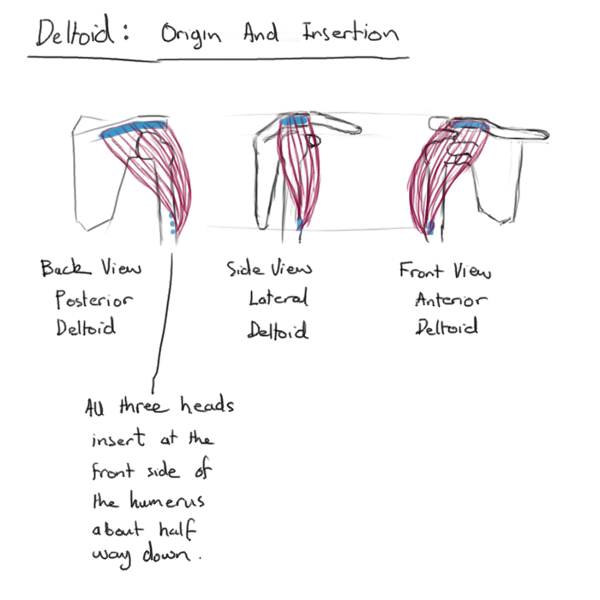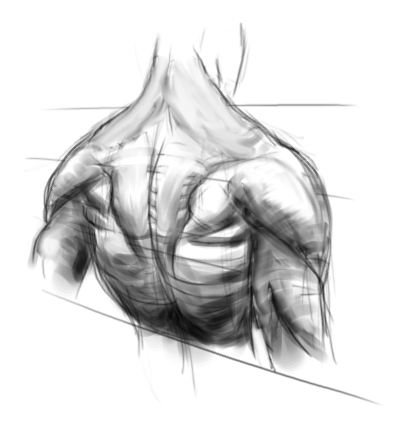 ---
"Today, give a stranger one of your smiles. It might be the only sunshine he sees all day."
 -- H. Jackson Brown Jr.
CD Sketchbook