@Hermidraws:  Thanks for the feedback mate.   Yep I found myself almost subconciously following the perspective grid as I was laying down the construction - it definitely helps.  By the way I left a suggestion on your critique request thread about laying down some perspective lines on paper - hope it helps.
@aks9:  Thanks for the encouragement dude :).
Finished off the perspective imagination by sketching in some musculature - still loads of gaps in my anatomy knowledge so plenty of study for me to get my teeth into :).
Doing these imagination pieces are sooooo useful in identifying gaps and pointing at what to study next.  Gotta keep on doing them frequently.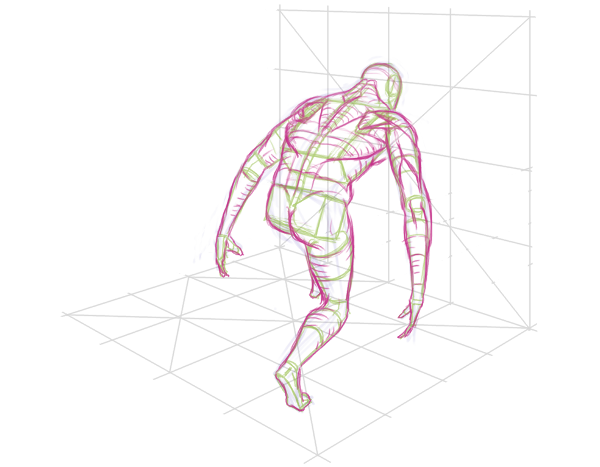 ---
"Today, give a stranger one of your smiles. It might be the only sunshine he sees all day."
 -- H. Jackson Brown Jr.
CD Sketchbook