Wasn't sure what I was trying to achieve with tonight's excercise - doing a human figure construction sketch from photo reference and then guessing at the perspective grid.
In the end I realised it was useful to me for the following reasons:
1. It gave me a feel for real world (well photo referenced) perspective which will help hopefully when I try to apply to imagination drawings.
2. It gave me practice at human figure construction.
Not sure the significance of this but the 2 vanishing points in the photo reference were a lot further apart than the ones in my imagination sketch from post #112.  I will investigate this but anyone out there able to enlighten me here please?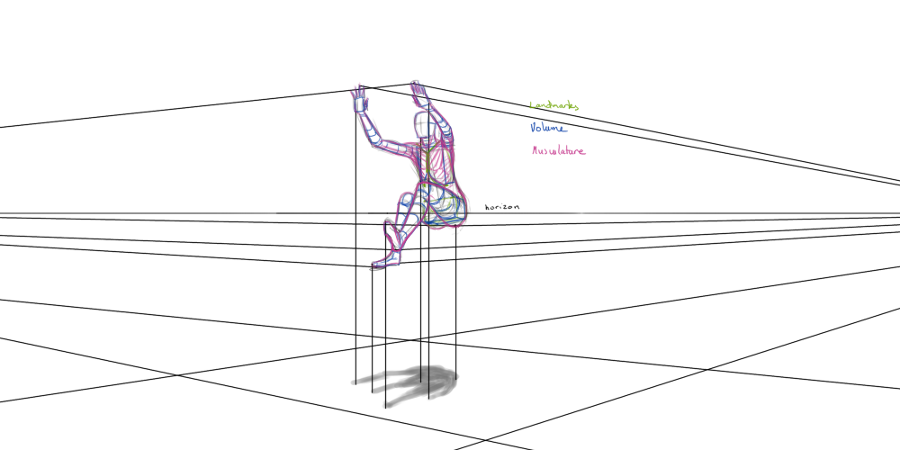 ---
"Today, give a stranger one of your smiles. It might be the only sunshine he sees all day."
 -- H. Jackson Brown Jr.
CD Sketchbook