OK so I've been studying this stuff today and sat down tonight to work out a Rule Of Thumb for setting the distance between vanishing points in 2 point perspective.
Assumptions:
1. The 60 degree Cone Of Vision is the ideal.
2. The object in the scene is a cube.
3. The cube is vertical but rotated at 45 degrees to the viewer.
4. The canvas width is equal to the diameter of the 60 degree cone at that point.
Objective:
Specify the distance between the vanishing points in terms of the canvas width.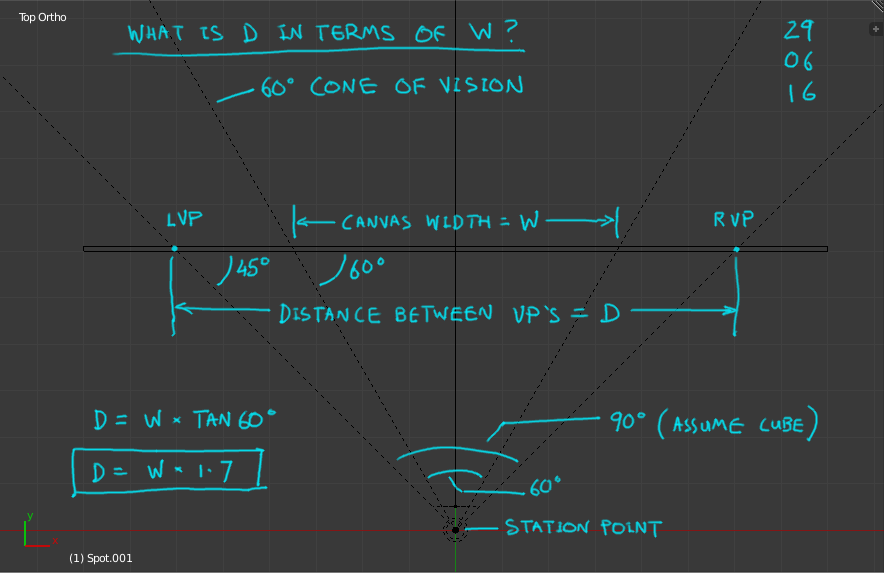 Rule Of Thumb:
The distance between the vanishing points should be around 1.7 x the width of your canvas.
Cool!  I will try this out on my next perspective grids and see how it looks.
Thanks again Jyonny!
---
"Today, give a stranger one of your smiles. It might be the only sunshine he sees all day."
 -- H. Jackson Brown Jr.
CD Sketchbook