Practicing lighting values using the CGCookie Exercise 29 stuff (
https://cgcookie.com/exercise/exercise-2.../#exercise
):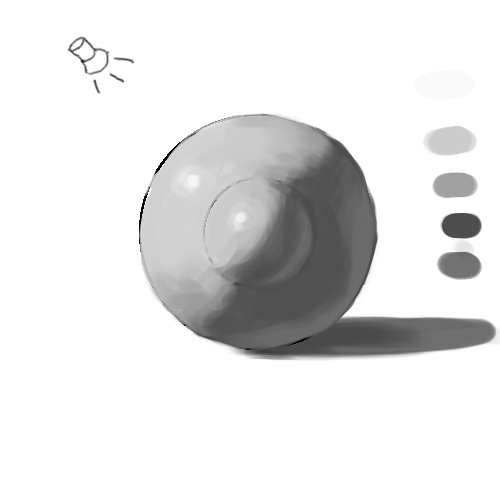 Edit: Looking back at this I can see a few issues:
1. The cast shadow is not aligned with the light source.
2. My blending is a bit messy.
3. I didn't have a clear grasp of the 3D shape in my head before I started - I had to change things mid-way through.
---
"Today, give a stranger one of your smiles. It might be the only sunshine he sees all day."
 -- H. Jackson Brown Jr.
CD Sketchbook