@John:  Tweaked hard round?  Cool - thanks - I will have a play around in Gimp.
@DQ_Nick:  Hey thanks for stopping by dude!  Yeah that perspective distortion stuff is interesting - I was just trying to work out how far apart to have my vanishing points really.
Trying to add to my pencil mileage with some more Hampton studies - I'm hoping that the simple act of sitting down and copying some master sketches will teach me something.
Pencil and crayon: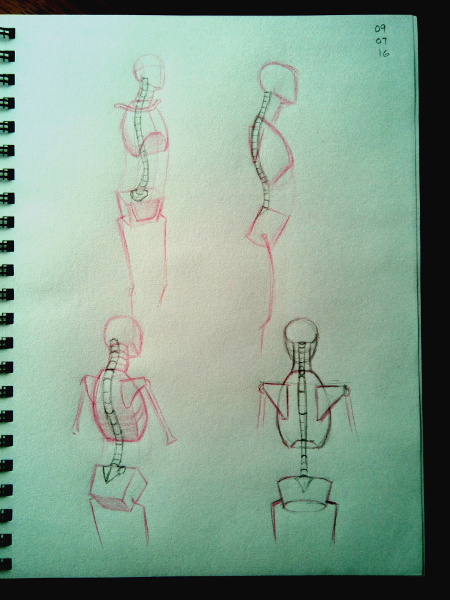 ---
"Today, give a stranger one of your smiles. It might be the only sunshine he sees all day."
 -- H. Jackson Brown Jr.
CD Sketchbook