Hey Mech dude!  Thanks for dropping by again.
That is some awesome Art Kung Fu you linked me to right there man!  Drawabox and Feng Zhu know how to kick butt with pen and paper for sure!
So drawing with a pen gets you to "think before you draw" - sounds like the kind of training I need.
Did a couple of quick pen gestures trying to "think before I draw":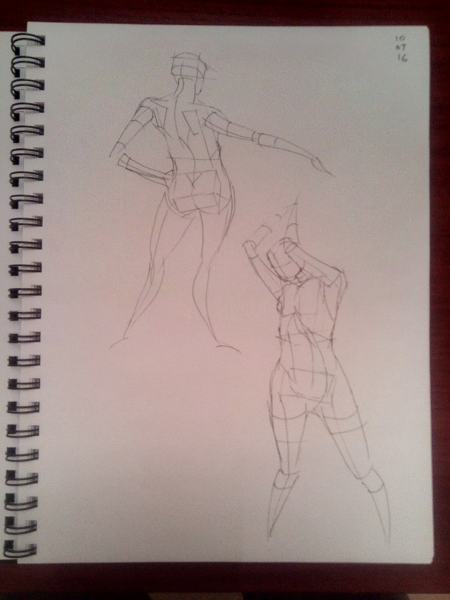 Man I gotta learn how to use the camera on my new phone!
---
"Today, give a stranger one of your smiles. It might be the only sunshine he sees all day."
 -- H. Jackson Brown Jr.
CD Sketchbook