Hey Mech you are so right!  Somewhere along the line I confused my gestures with construction!  I actually have studied Proko's gestures videos already but I guess I unlearned what I learned over the last couple of months!  Thanks for the push man - I'm gonna have to go back over gestures again.
Some more pen and paper gestures and I hope these are actually gestures this time!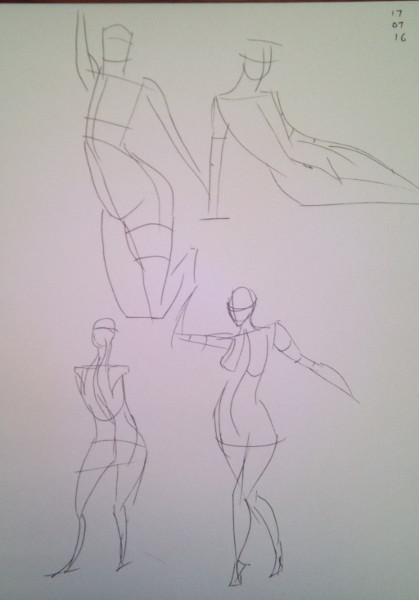 Added some reflected light and some full light values to the referenced perspective grid study.  It is interesting to note that the left vanishing point is way way off to the left - almost in the next country!  I guess the photo must have been taken from a long way away.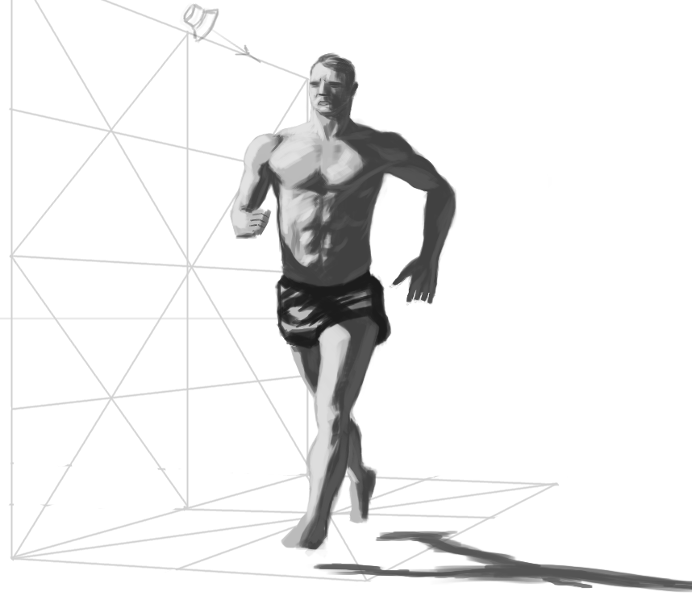 ---
"Today, give a stranger one of your smiles. It might be the only sunshine he sees all day."
 -- H. Jackson Brown Jr.
CD Sketchbook