Did some more drawabox lines to warm up (I won't post until I've filled the page) and then did some sketches using first an automatic pencil and then my fineliner pen.
This one was from imagination: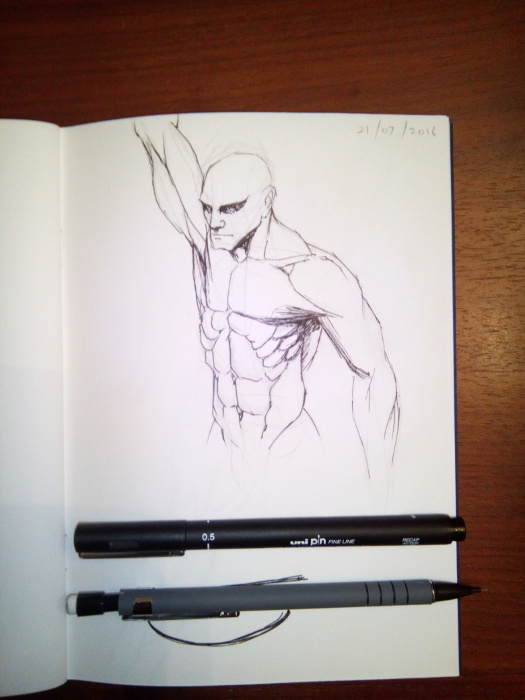 And this one was from a reference of Pinterest (I invented the obliques and serratus muscles on this though - looks a bit off I think):
---
"Today, give a stranger one of your smiles. It might be the only sunshine he sees all day."
 -- H. Jackson Brown Jr.
CD Sketchbook