@Mariyan: Thanks for dropping by :).   That sounds like a really smart move - I will give this a go - maybe even join up with the Notan study group for it!
@Eyliana:  Thanks for the push :).  Yep I am trying to draw more from the shoulder nowadays - will see if it helps with my line quality :).
Got a bit side tracked tonight - I had this idea of rendering a 3D model of a pelvis and femur from different angles and using that to practice sketching in the gluteal muscles.  First I had to do a rough model of a pelvis though - this is what I have so far (done in Blender):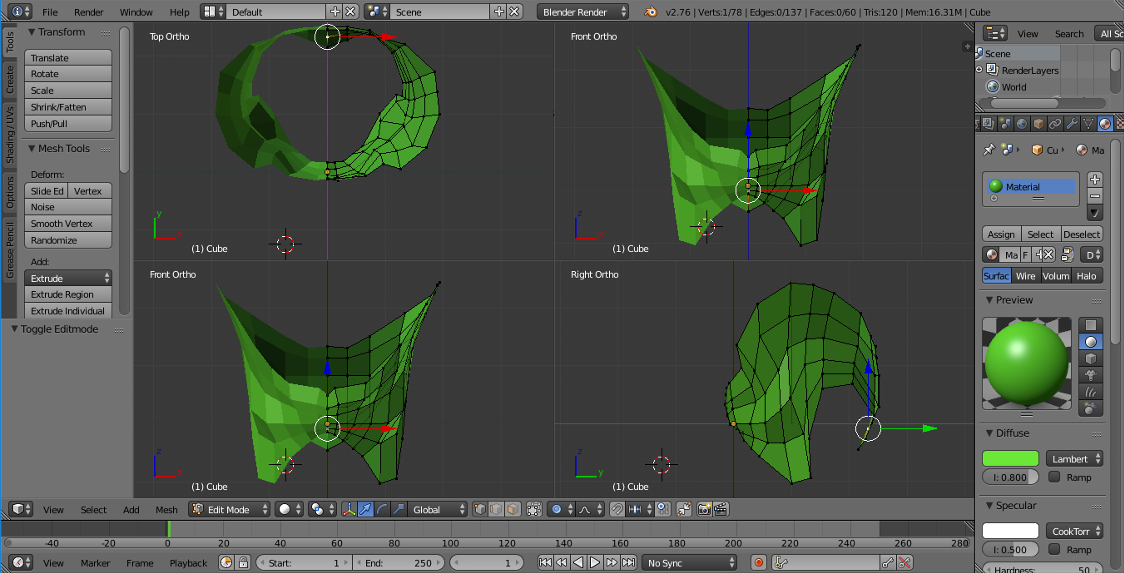 Bed time now - I've broken my self imposed curfew by over an hour!
---
"Today, give a stranger one of your smiles. It might be the only sunshine he sees all day."
 -- H. Jackson Brown Jr.
CD Sketchbook