@imPhelikz: Thanks :).  Yeah I'm enjoying using pens - like you say - scary as hell but it really makes you think before you make a mark on the page.
@Miamelly: Hey thanks for dropping by :).  Yeah - you've spotted a big gap in my study strategy at the moment - not enough finished pieces - I'll be tackling that next month - thanks for the feedback.
@DQ_Nick: 'Sup!  Hey great crit on the proportions - appreciated - I will be more careful with that.  Yeah it keeps things fun to experiment with different study approaches :).
I scrapped the first pelvis model and started again from scratch modelling poly by poly instead of trying to start from a cylinder type mesh since I feel the poly by poly approach gave me better control over the shape: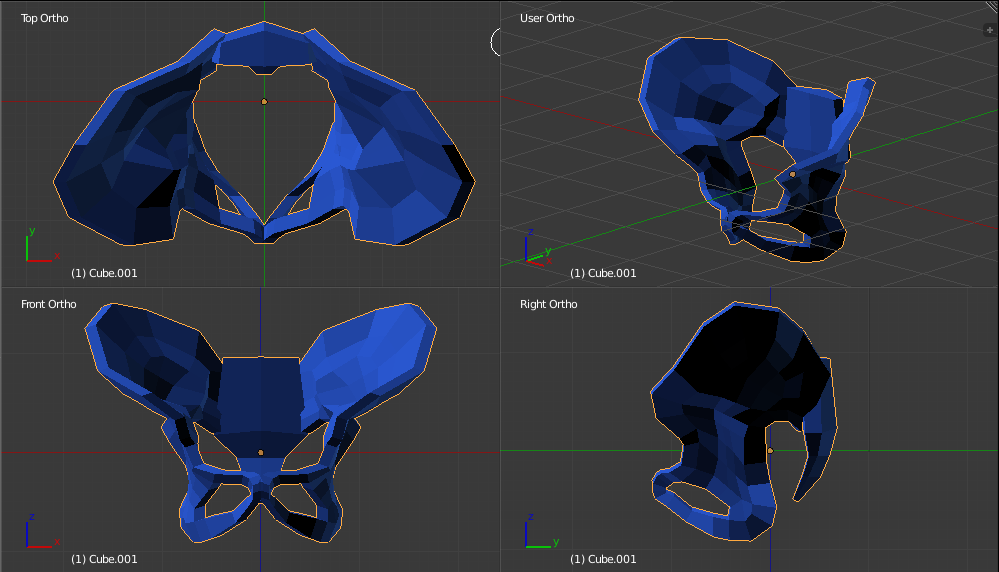 This study task was supposed to be about learning the gluteal muscles and has taken a lot longer than I estimated because of the 3D modelling.  However I don't think it was a waste of time as I now feel confident that I understand the form of the pelvis - which used to scare the hell out of me whenever I used to think about drawing it.
The other thing is I've been staying up too late recently - gotta cut that back - it's starting to affect my health.
---
"Today, give a stranger one of your smiles. It might be the only sunshine he sees all day."
 -- H. Jackson Brown Jr.
CD Sketchbook