@ChrisDMiller:  Thanks for stopping by Chris - that sounds like a smart thing to do - I'll add that to my studies - thanks :).
Just come back off my beach holiday where I took a little sketchbook with me everywhere - a really useful and fun thing to do I found :).  It certainly gave me ample opportunity to do gesture sketching from real life!  I also did a few drawabox exercises: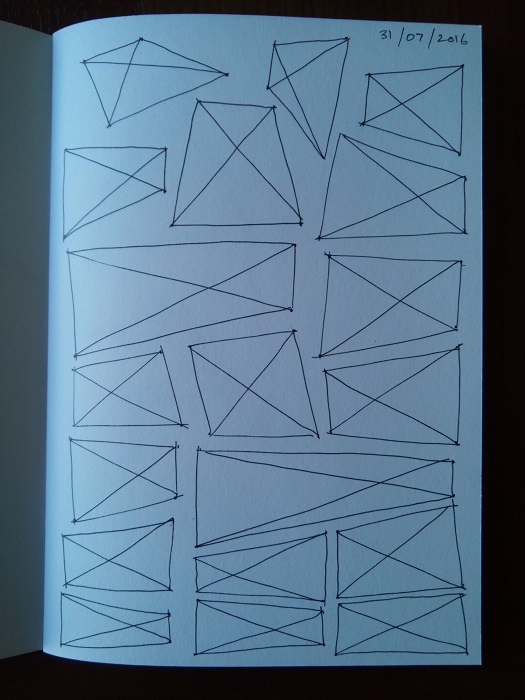 Some figure sketches from photo references: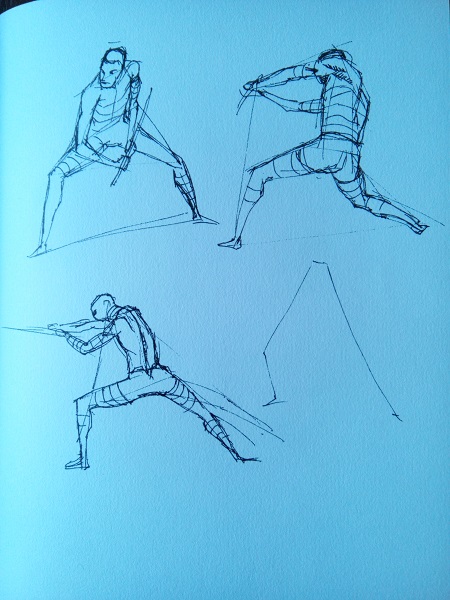 An anatomy application sketch: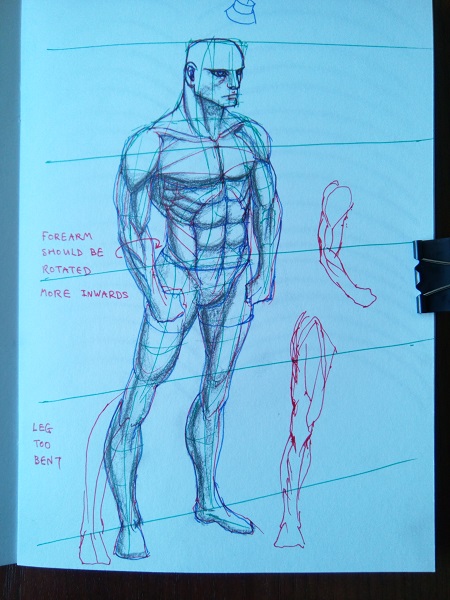 A couple of gesture sketches where I tried to see the basic forms in the figures: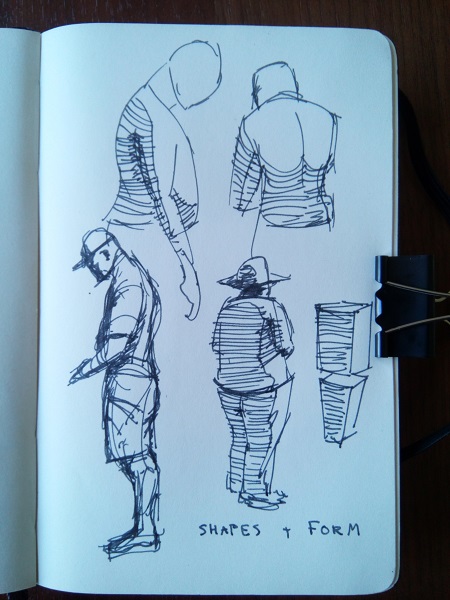 ---
"Today, give a stranger one of your smiles. It might be the only sunshine he sees all day."
 -- H. Jackson Brown Jr.
CD Sketchbook