Some drawabox exercises and a practice figure.  I've been trying to refine my process for figure drawing into something like:  gesture - construction - anatomy.  Still feels a bit clunky so I guess I just need to practice.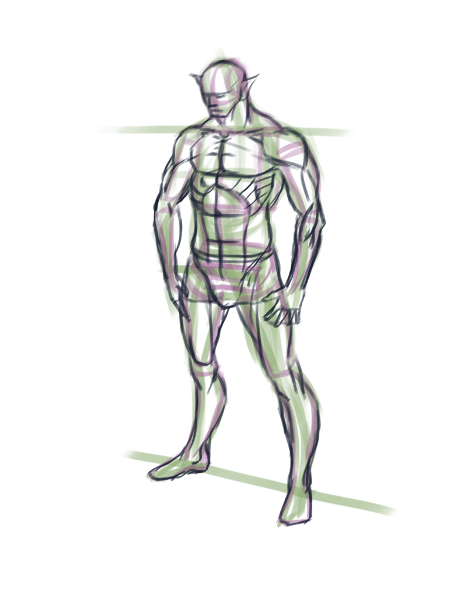 ---
"Today, give a stranger one of your smiles. It might be the only sunshine he sees all day."
 -- H. Jackson Brown Jr.
CD Sketchbook