@Miracoly:  Thanks for push dude :).
@Anton_Fort:  Good spot with the right arm - thanks for the feedback Anton - appreciated.  I was going for a particular pose where the shoulders are pushed forward slightly - but I have over done it on this!
I'm diving into my Warrior Acolyte painting - here's the line drawing: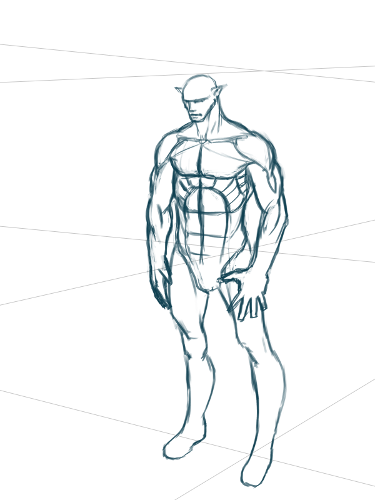 ---
"Today, give a stranger one of your smiles. It might be the only sunshine he sees all day."
 -- H. Jackson Brown Jr.
CD Sketchbook