@The Lama:  Thanks for the encouragement - I have studied Loomis in the past but I am now studying from Hampton.  I also found Proko's YouTube videos on mannequin constructions very useful.
@Abnormal:  Wow those are some great notes - strangely I have recently found myself being drawn to using stick figures to get my gesture and proportions right!  Thanks!
@Zipfelzeus:  Thanks for dropping by Zip :).  You are on point with the feet - thanks for the tip-off!
Spent a load of time gathering references tonight so just managed a few more figure sketches before bed (the green sketches are referenced):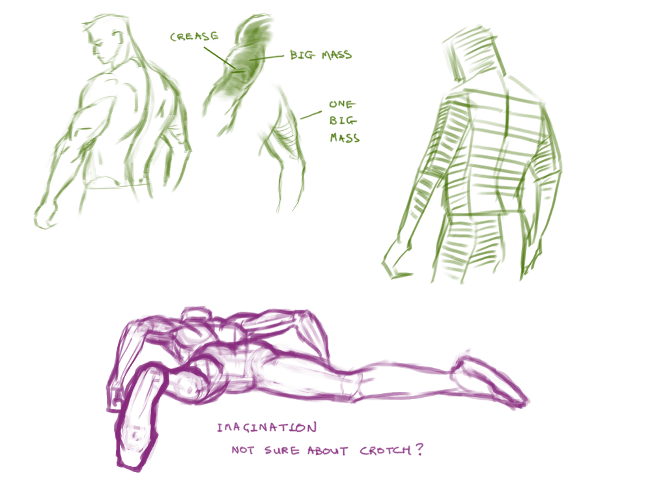 ---
"Today, give a stranger one of your smiles. It might be the only sunshine he sees all day."
 -- H. Jackson Brown Jr.
CD Sketchbook